So, you want to run a contest. Giveaways and contests are a great way to make people aware of your business and to gain a host of new leads. With a giveaway, you are able to give people a sense of value while letting them compete for prizes.
One of the most important aspects of any giveaway is the prize. Choosing the right prize is important, as it's the do or die of your contest. If you want to run a contest and give away some great prizes, this article will give you a great idea of what types of prizes exist and how you can use them to boost morale while giving people a sense of fun and excitement.
Read on below and listen to our podcast episode on picking the best prizes!
In addition to providing different prize ideas, KickoffLabs also makes it easy to run several different contests throughout the year. Visit our site to see if what we offer works for you the next time you want to run a contest of any type.
What to Consider Before Picking Contest Prizes
First thing's first; not all prizes are created equal. For a truly spectacular prize giveaway, you'll want to carefully consider and thoroughly know who your audience is and what they want. For logistical purposes, you'll also want to know how many prizes you're giving away and the price of your choices. If you're giving away just one prize, it's best to make it big and valuable, so plenty of people participate in the contest and you can generate adequate anticipation throughout the event.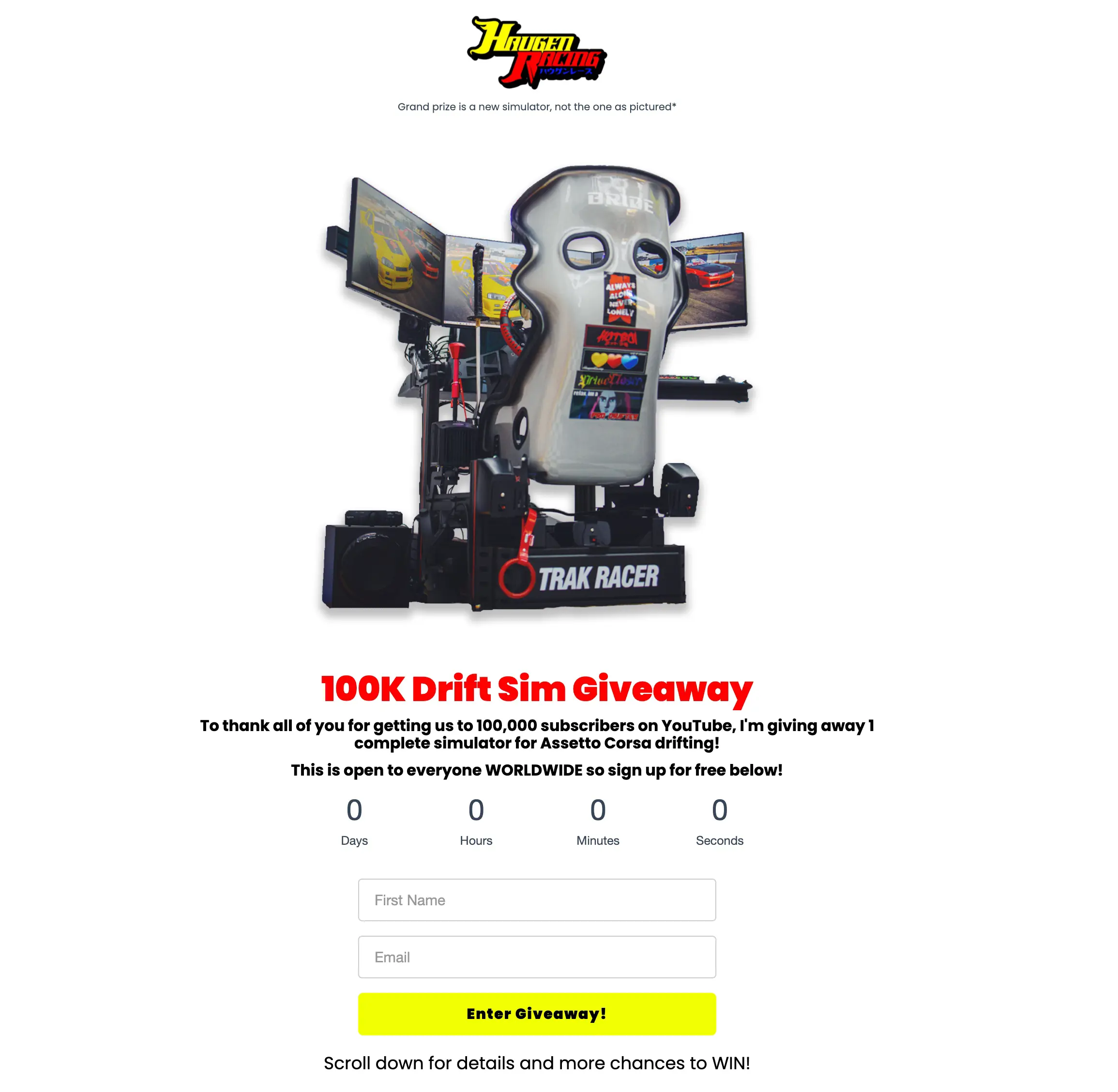 If you're giving away lots of prizes throughout the day, you can make them smaller and less expensive; this will help generate buzz while saving you some money and time.
If you're giving away prizes for your company or marketing purposes, you'll need to think about the type of customers you're enticing. Giving away an iPad, for example, will give your contest broad appeal, but it may not the specific customers you want for your company.
To keep the focus on your business, you'll want to choose prizes that directly affect or have a relation to your industry or your employees. However, this doesn't mean every item you choose needs to be directly related to your business, and not every contest needs to be directly related to sales or other tie-ins. You can choose prizes to give away with broad appeal if that's what you feel is the best for your business or contest venture. It's always up to you!
What are Some General Prize Ideas?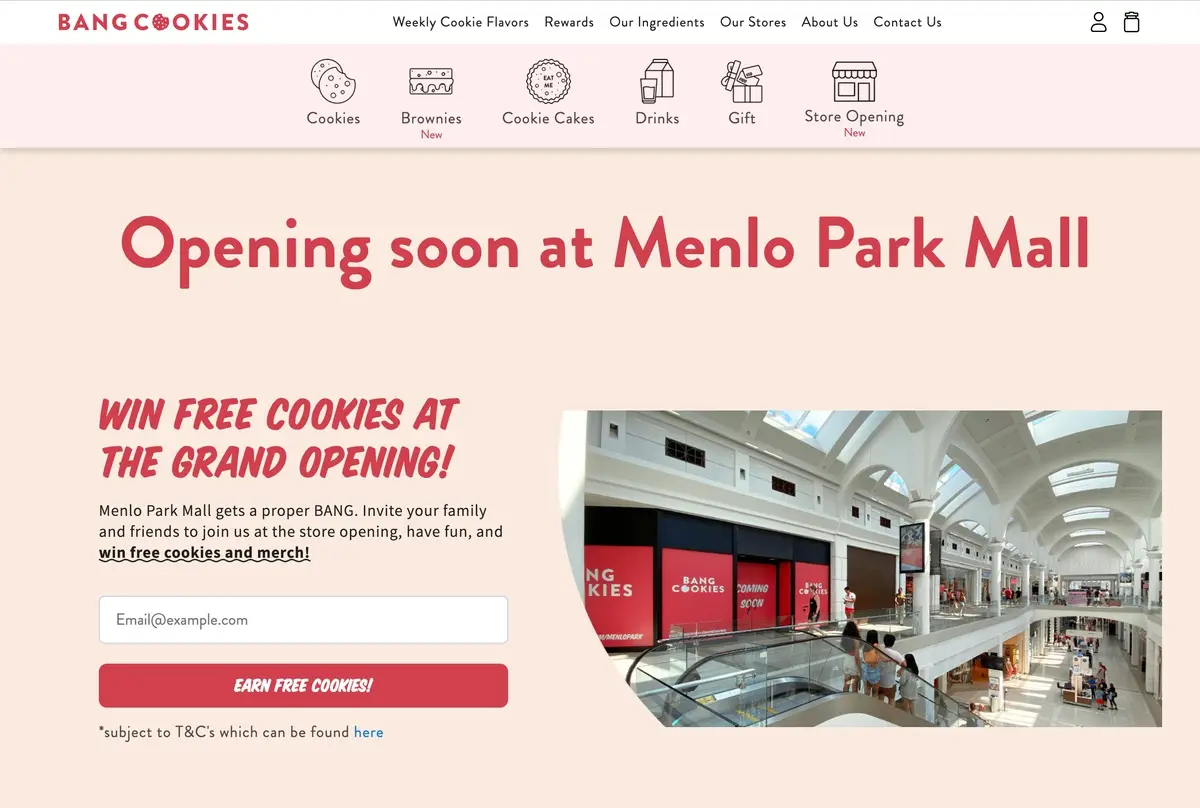 General giveaway ideas are evergreen – they'll work for any contest, at any time, for any company or other type of business. These giveaway ideas won't spark the raw excitement that often comes with more specific prizes, but they're always good in a pinch. Also, depending on how well you know your audience, you could potentially provide exactly what people are looking for. These gifts can also be variable in price, which makes them completely flexible and ready for any type of contest or giveaway.
Here are a handful of general prize ideas:
Gift Cards - To Your Business (If applicable)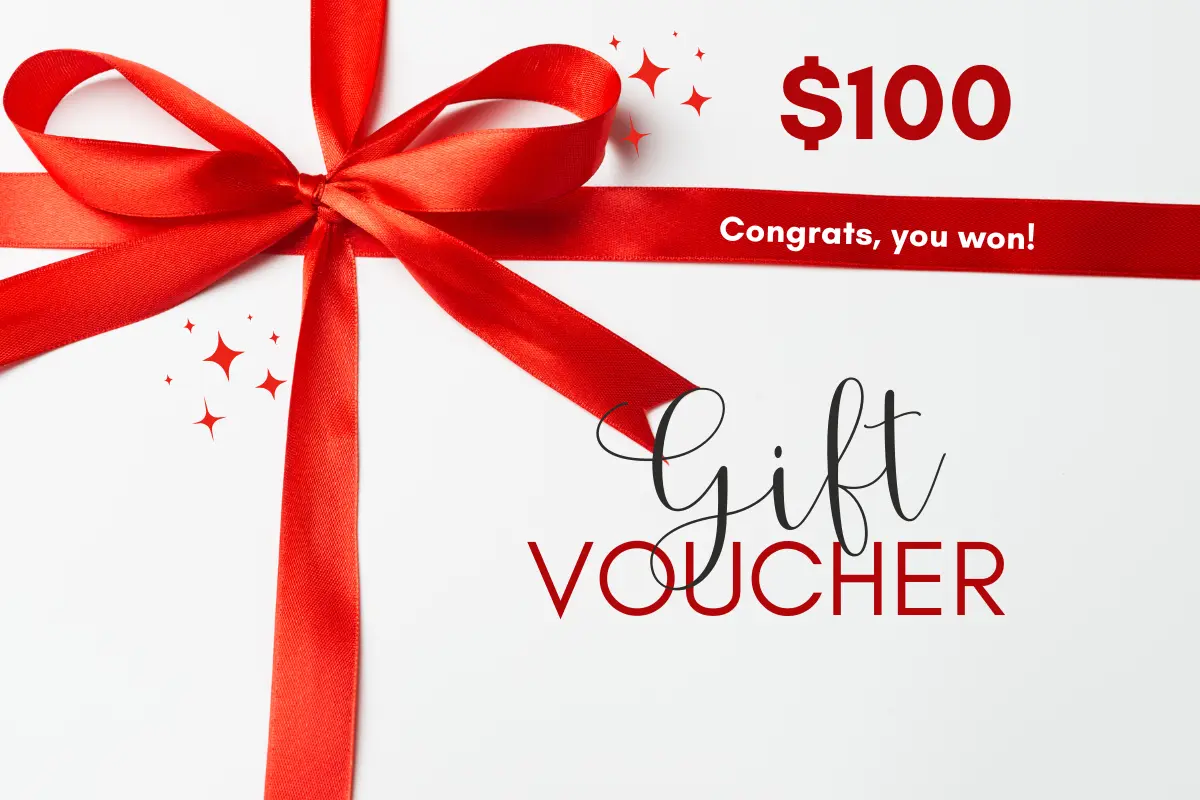 A gift card is a great giveaway prize for any occasion because people can use it the next time they're out and about shopping. Gift cards that are specific to your business are usually the most successful, especially when using a $250 card as the top prize with $50 cards as smaller prizes.
Popular Products - For your audience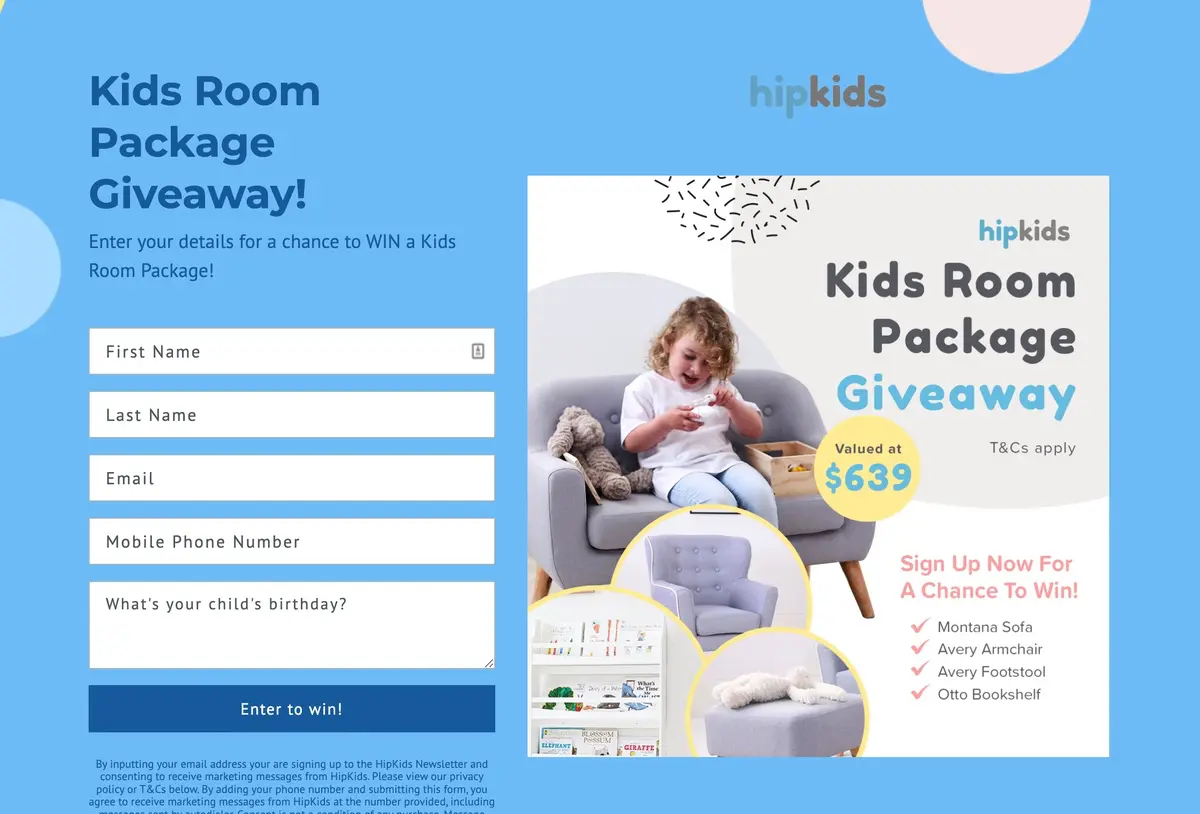 Another great general prize idea is whatever is currently popular for your audience. This choice has a high success rate because people already want these prizes and you know that your audience likes them! Think about your own bestsellers within a related category to yours and choose these products that you know people love.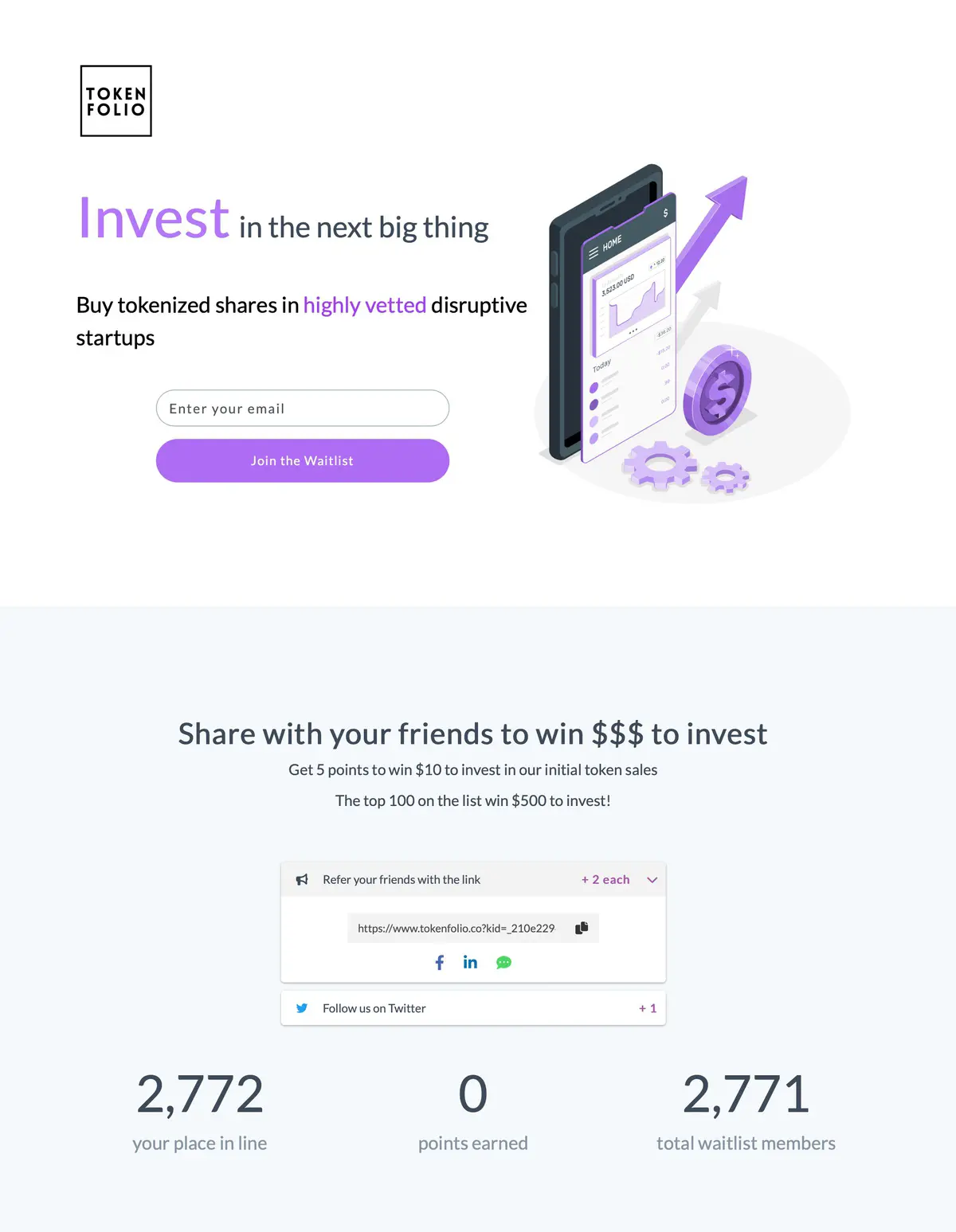 When in doubt, go with cash. Everybody wants some money, especially because it can be used to buy whatever goods and services the winner wants. This option gives whoever wins unlimited choice in exchange for greater prior anticipation.
What are Holiday Prize Ideas?
The time of year that you're hosting your contest can bring about some different ideas for prizes. It can be fun to use the seasons and upcoming holidays to your advantage, choosing prizes that specifically relate to whatever holiday you're approaching.
Seasonal ideas usually work because people generally desire or need the same items at a certain time of year. Here are some seasonal/holiday prize ideas:
Holding a contest at New Year's is always a fun idea. You can give away items to celebrate the approaching new year or those that could help with popular New Year's resolutions, such as dieting material or exercise devices. New Years' prize ideas include party poppers, festive decorations, dieting books, exercise helps, and calendars.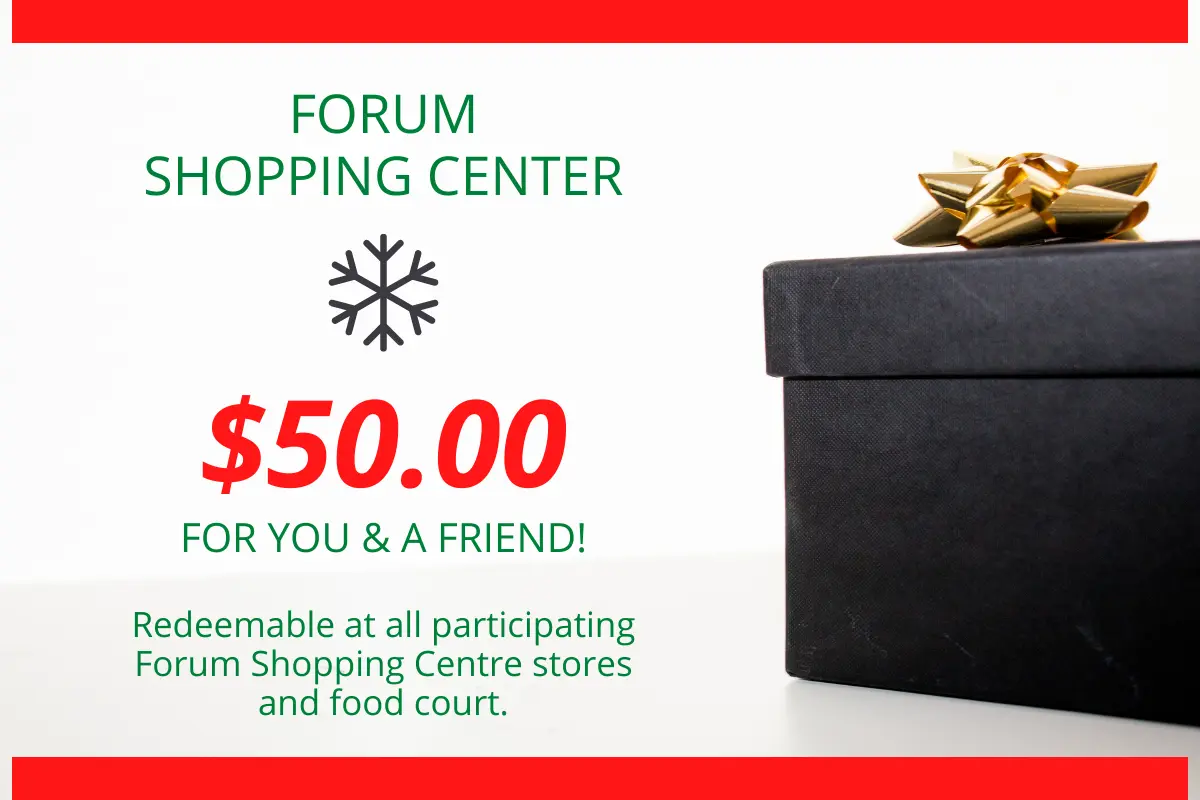 Christmas remains one of the most popular holidays out there. Get people in the Christmas spirit by giving away decorations, themed prizes/ Christmas sets, and even exciting gifts they can give to others (or one for them and a friend)!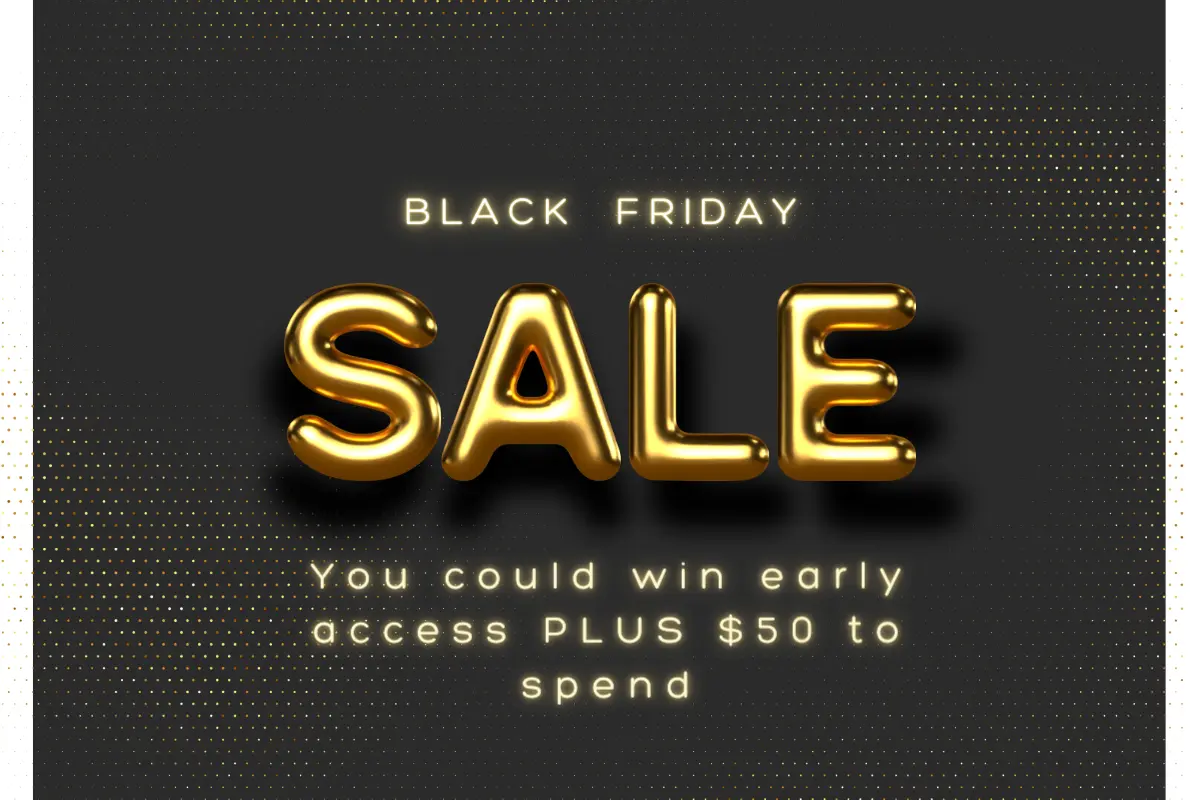 Yes, you can celebrate Black friday with a giveaway! Gift cards are a great option for prizes, as they give winners some extra spending cash on the busiest shopping day of the year. Another enticing grab is early access, whether that is a code to shop online early or to cut to the front of the line in store. You can also give away reusable bags, food, extra promos, and products.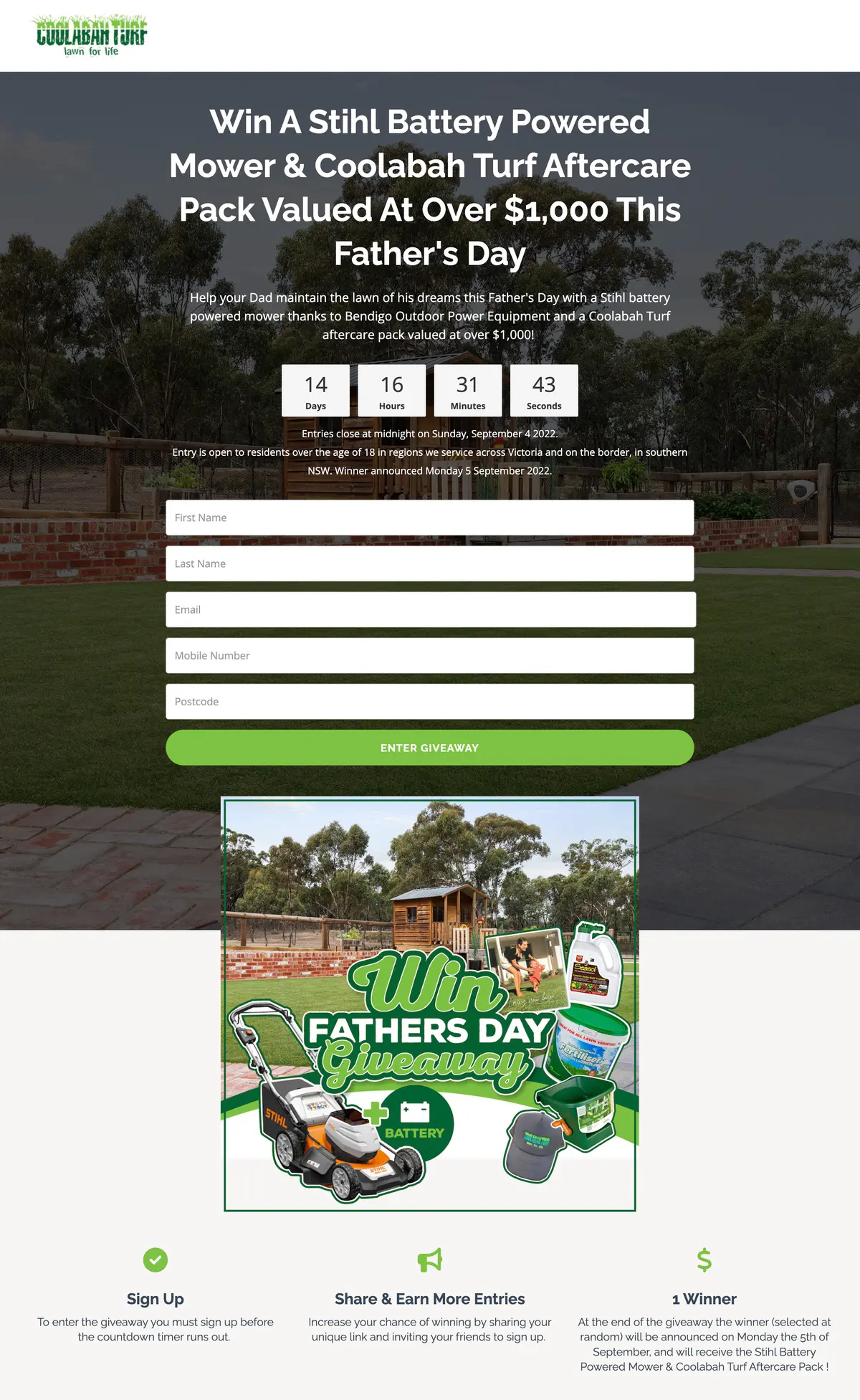 There's nothing more special than a mother and father, which is why they both have their own day each year. For your giveaway prize, consider giving away something special for mom or dad. Think about what moms and dads may like and offer those things as a prize. Gift cards for restaurants, jewelry, cuff links, and free coffee are just some ideas of what you can give away.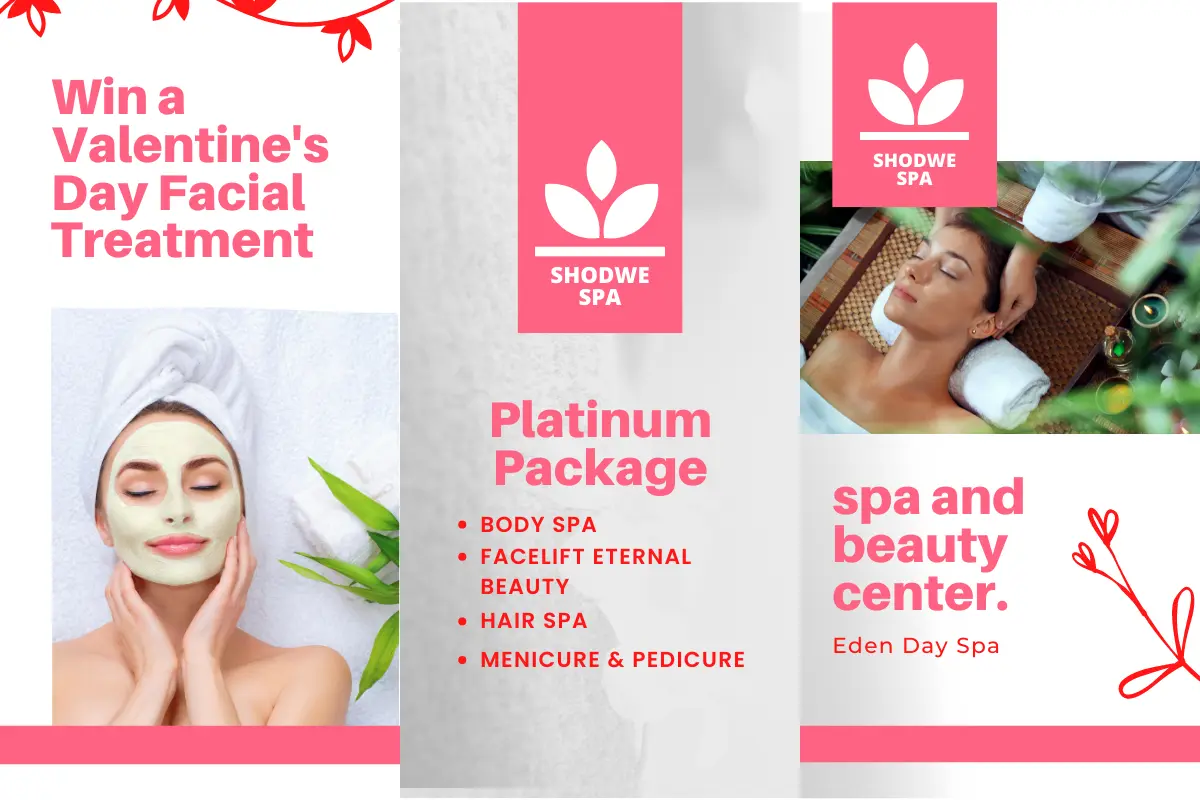 Valentine's Day is celebrated by people all over the country. It's a great time to give items that can help people set their relationship aflame or to celebrate some self love. Choose popular holiday items such as chocolates, cards, flowers, a date night, soaps, or even self care packages or pampering spa treatments.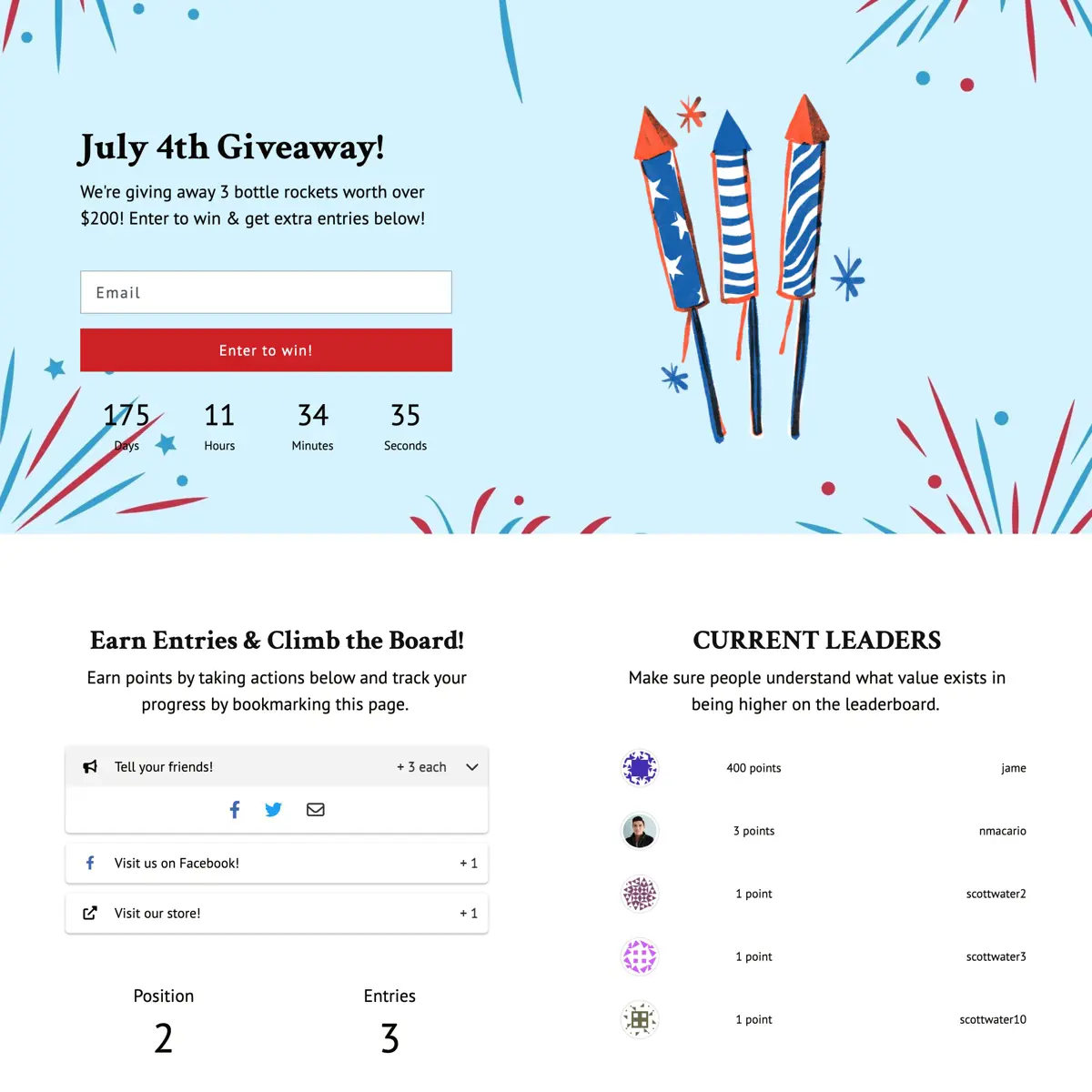 Another holiday that's celebrated nation-wide, July 4th is a time of consumerism, patriotism, and celebration. You can give away patriotic decorations or items, popular foods, fireworks, fun holiday themed outfits or accessories, and cooking ware.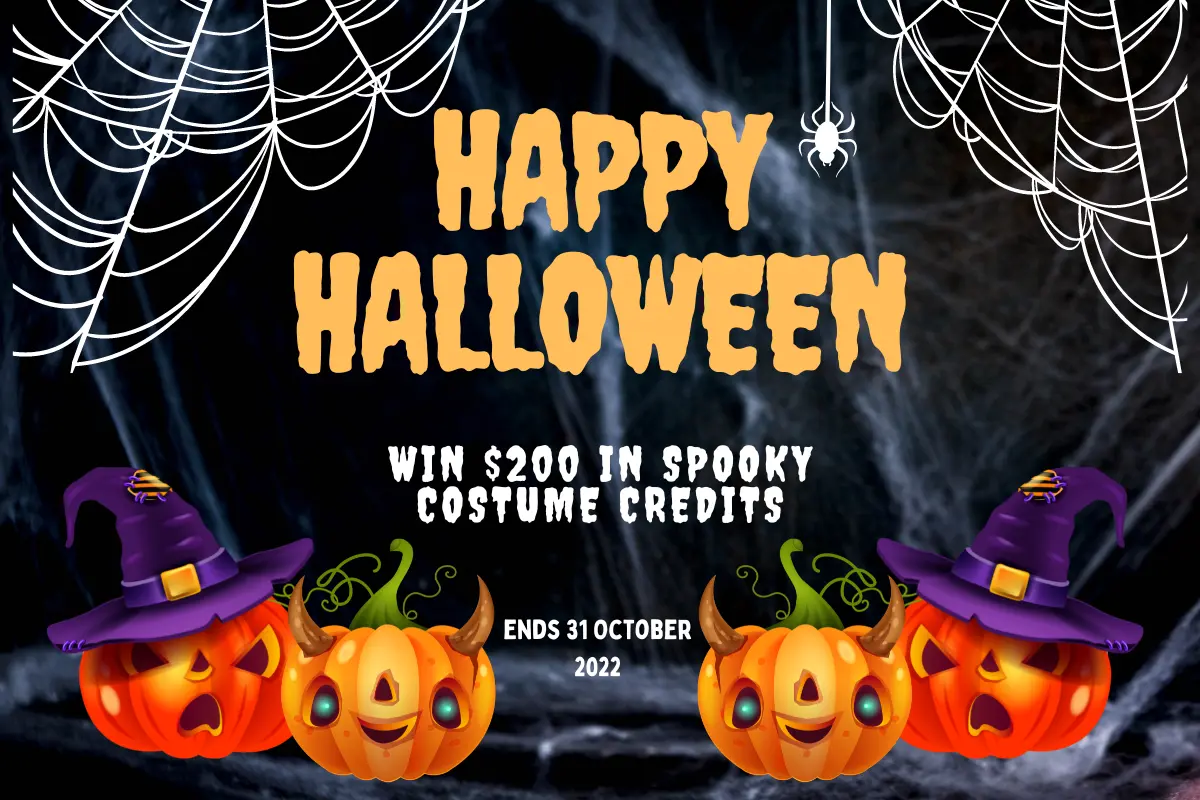 Everybody needs three things at Halloween: a great costume, yard decorations, and candy for the kids. You can give out a combination of any of these prizes during your next contest, including masks, candy, spooky decorations, and any costume elements.
What are Some Prizes for Self-Care?
Self-care prizes can be highly valuable for those who value their overall health and wellness. These prizes can help affect the winners inside and out, helping with their physical body as well as their internal self.  Here are some self-care prizes you may want to include in your giveaway: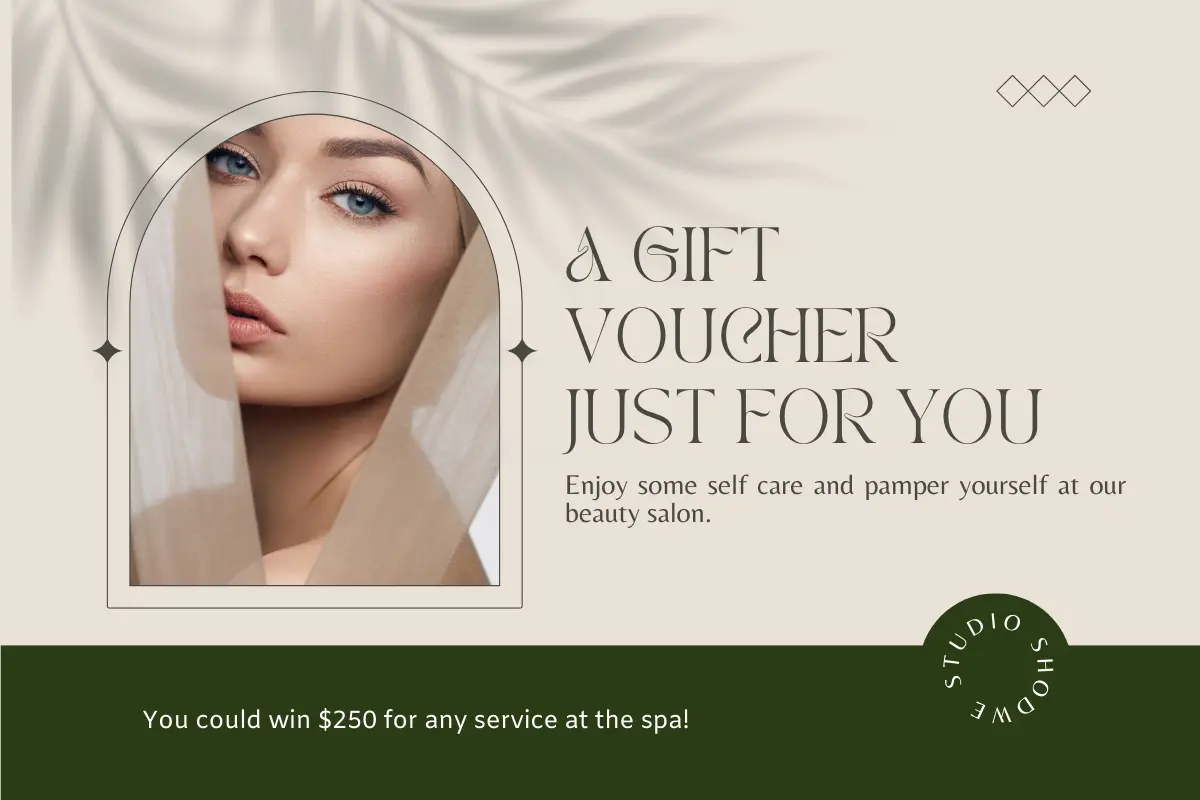 There are all types of physical wellness tools that can be used as a prize in your giveaway. If you are targeting people who value their health and wellness, it might be a good idea to offer resources to help them. While there are many tools that can help the physical appearance and health of your potential customers, makeup, shaving products, and spa items are some of the best ideas. Along with this, wellness guides or supplements can be loved prizes also.
Physical wellness prizes include makeup kits, shaving products such as razors, aftershave, cookbooks, as well as spa day supplies including passes to a spa, spa items, soaps, lotions, and even candles.
What Lifestyle and Fashion Products Should I Give Away?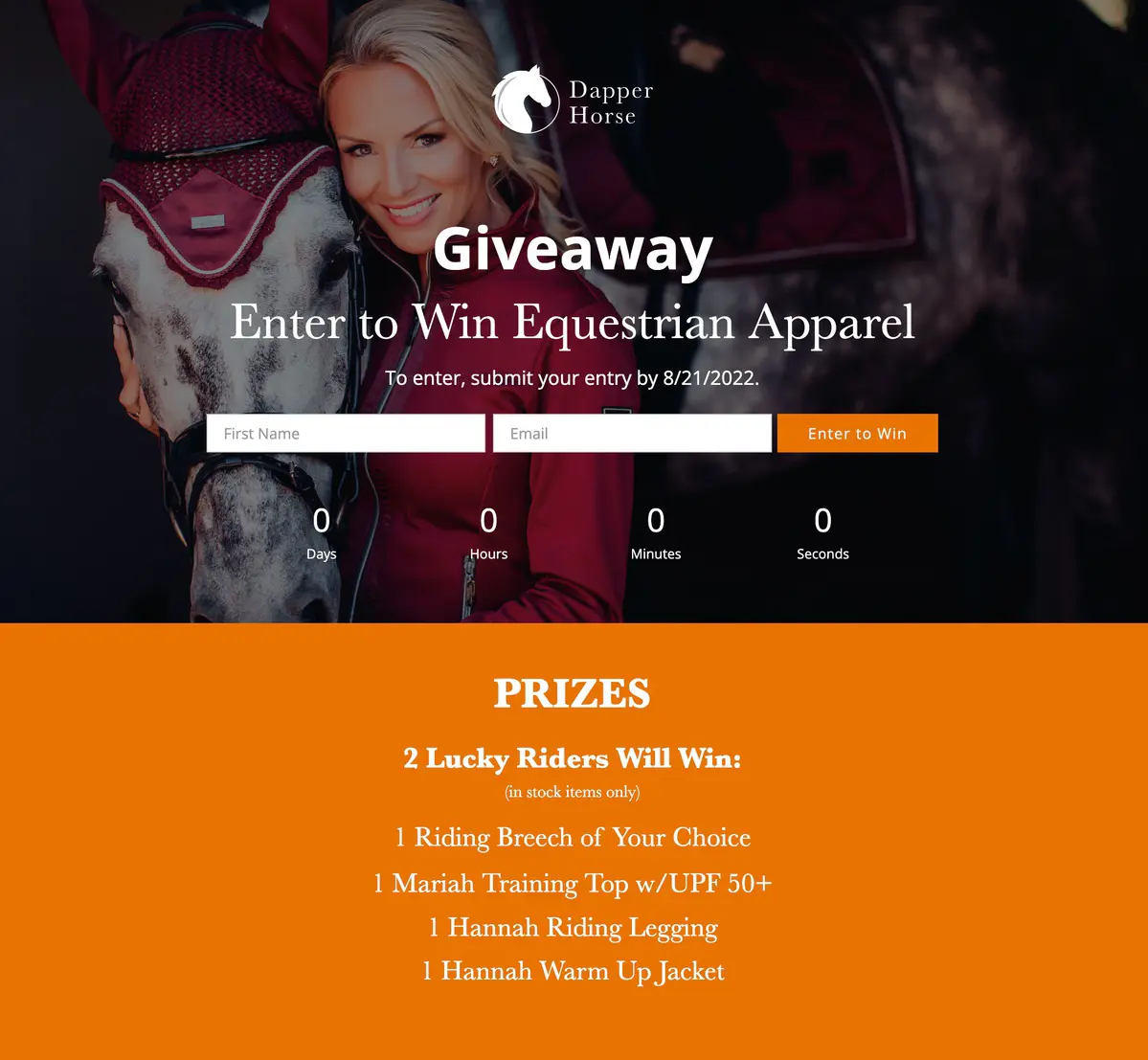 Most people love lifestyle and fashion products, as they help them live and look the way they desire. There are certain things that people use every day that help them can help them stand out, be themselves, and live their best, modern life. Any of these products make great giveaway ideas because they speak to that internal desire within each one of us.
Accessories are a worthwhile prize because most people enjoy adorning themselves with extra elements that add a personal touch to their ensemble. From formal to relaxed to fashionable, there are all types of accessories that can work wonderfully for a contest. Accessory prizes can include jewelry, watches, hats, ties, cufflinks, sunglasses, and more.
Everyone loves clothing, especially clothing that accentuates their personality. While the type and quality of clothing you offer in a giveaway depends on your budget and the context of the content, if you are able to give away something fashionable and desirable, you'll have a popular contest. Clothing products to giveaway include dresses, t-shirts, formal wear, workout wear, relaxing clothing, and business attire.
Technology tools and gadgets are the most popular type of lifestyle products out there today. Gadgets that have the ability to provide ease or automation to an area of one's life are among the most effective tech prizes you can give away. These tools include Ring doorbells, Nest thermostats, earbuds, a modern computer mouse, and others.
What are Prizes for Subscription Boxes?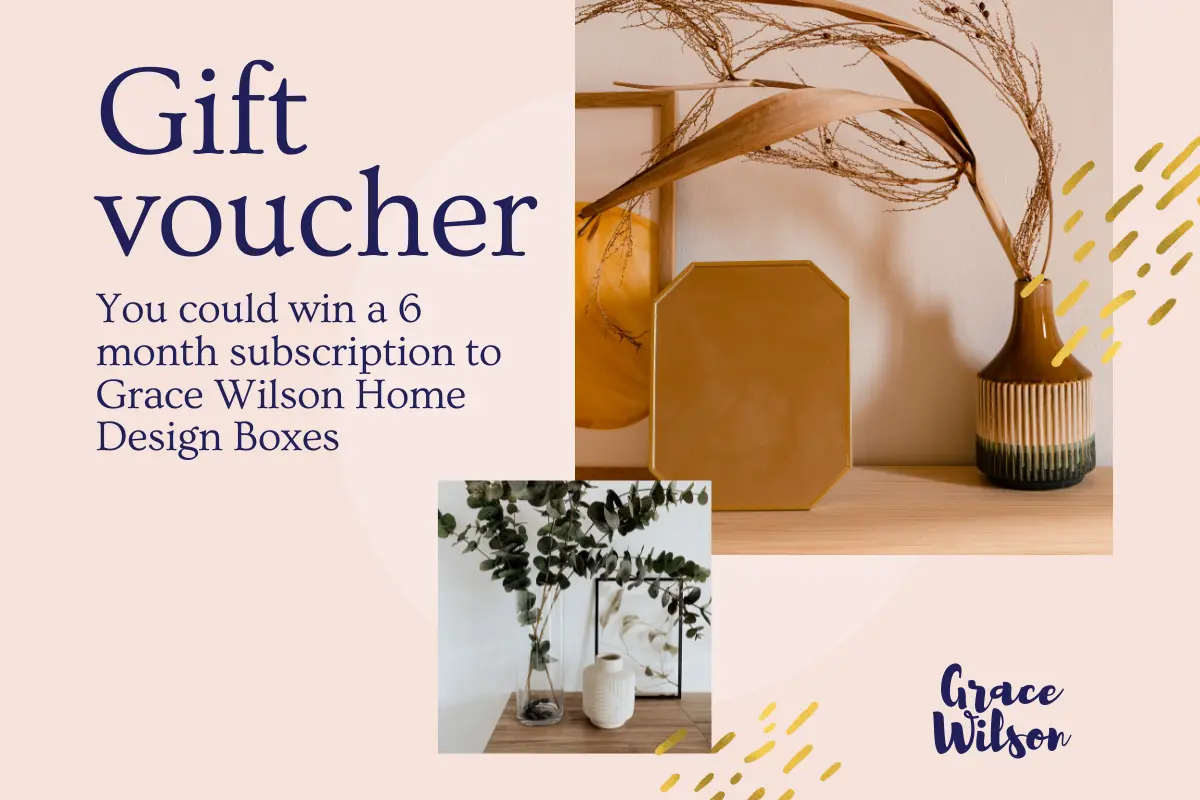 Subscription boxes are rapidly becoming popular. There are subscription boxes for books, fandoms, sports, mysteries, clothes, kitchen items, you name it! Subscribers choose the company they want to subscribe to, sign up for a certain length of time, and are then mailed new products for the duration they chose. Subscription boxes tend to be a great investment, as they ensure regular delivery and fun, new products for the recipient. Here are some ideas for subscription box prizes:
A subscription for six months of free boxes will be a hit with anyone. Subscription boxes can be quite costly, keeping many people from taking the plunge and signing up. Give six months of free boxes away as a prize and you'll very likely have the winner signing up for more once the time ends.
Another great prize idea is a bonus box. This is an exclusive box put together for those VIPs, including the contest winner. The elements inside belong to this special box alone, making this prize an extremely valuable one.
Those who are already signed up for the subscription box can win extra goodies in their box for at least one month. This is a fun prize and doesn't require a high budget, as you'll simply be adding one or more additional items to the winner's box.
What are Great Prizes for Sports Fans?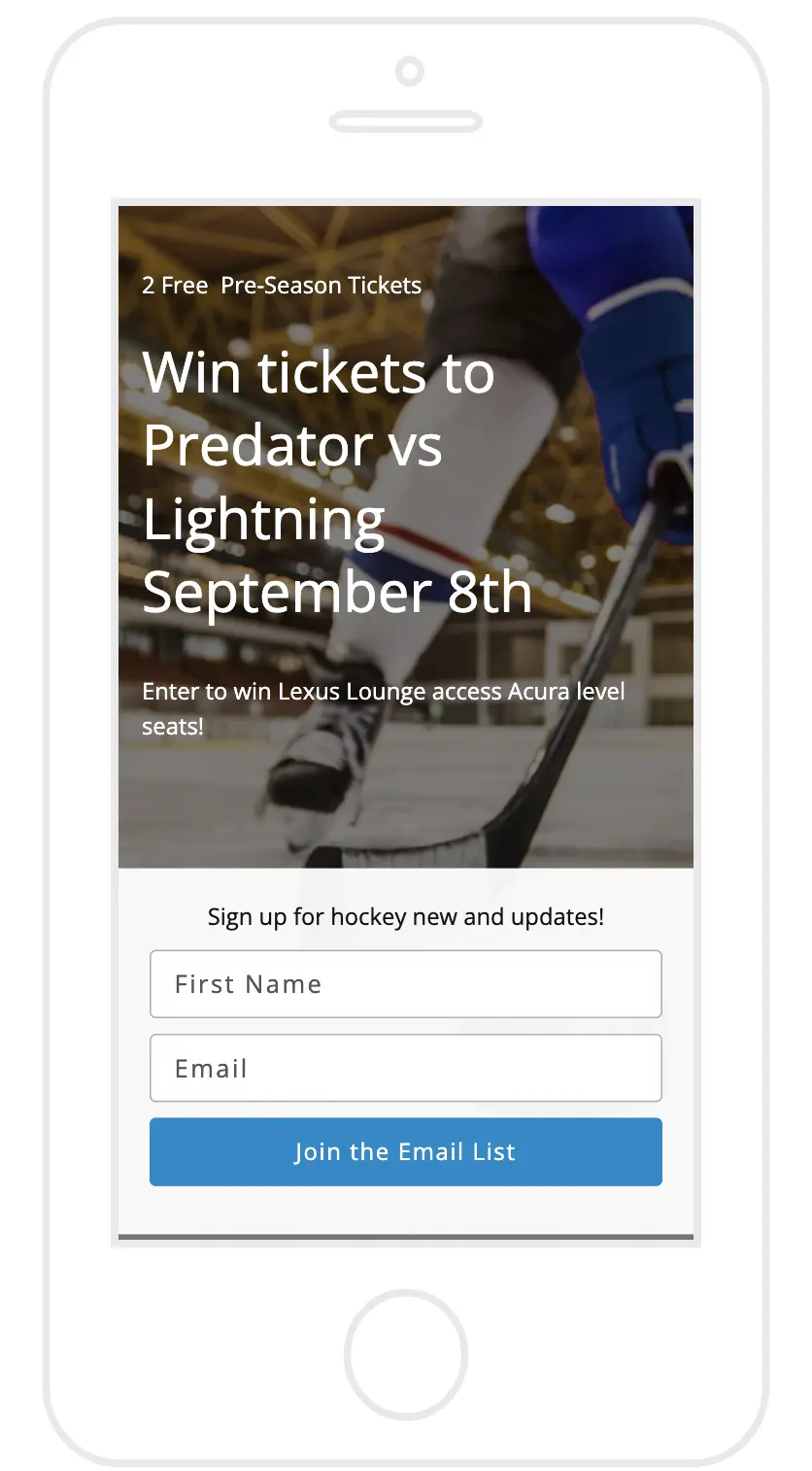 If your audience is into playing or watching sports, there are some great product ideas out there. Keep in mind that for some families, sports is prohibitively expensive because of all the equipment and gear required, but your contest can help them get a jump on their expenses and make the most of their budget. You can offer a prize that works for any sport or one focused around a specific sport. Choose based on your budget, your audience, and the purpose of your giveaway.
Football is the most popular American sport out there and has multiple items you can use as your contest prize. You can offer products based on a specific sports team or those that enable someone to play themselves. Choose from footballs, pads, jerseys, gatorade, or fan-favorite items.
Another popular sport is basketball. There are tons of basketball options you can offer as a prize that fans and players alike will love. These include basketballs, shoes, headbands, and tickets to games.
Baseball has some of the easiest sports products to purchase for your giveaway and they will be well-loved by sports enthusiasts of all ages. Choose from baseballs, bats, gloves, helmets, baseball cards, and team-specific fan options.
The incredibly popular worldwide sport, soccer has some of the most enthusiastic and excited fans out there. Choose from soccer balls, cleats, nets, gear, and game tickets, and you'll have a giveaway loved by most.
Hockey fans love free stadium gear, signed items, pucks, and of course- tickets! Another low budget item could be food/drink vouchers for either the stadium or a nearby restaurant.
What are Prizes for a Crowdfunding or Kickstarter Launch?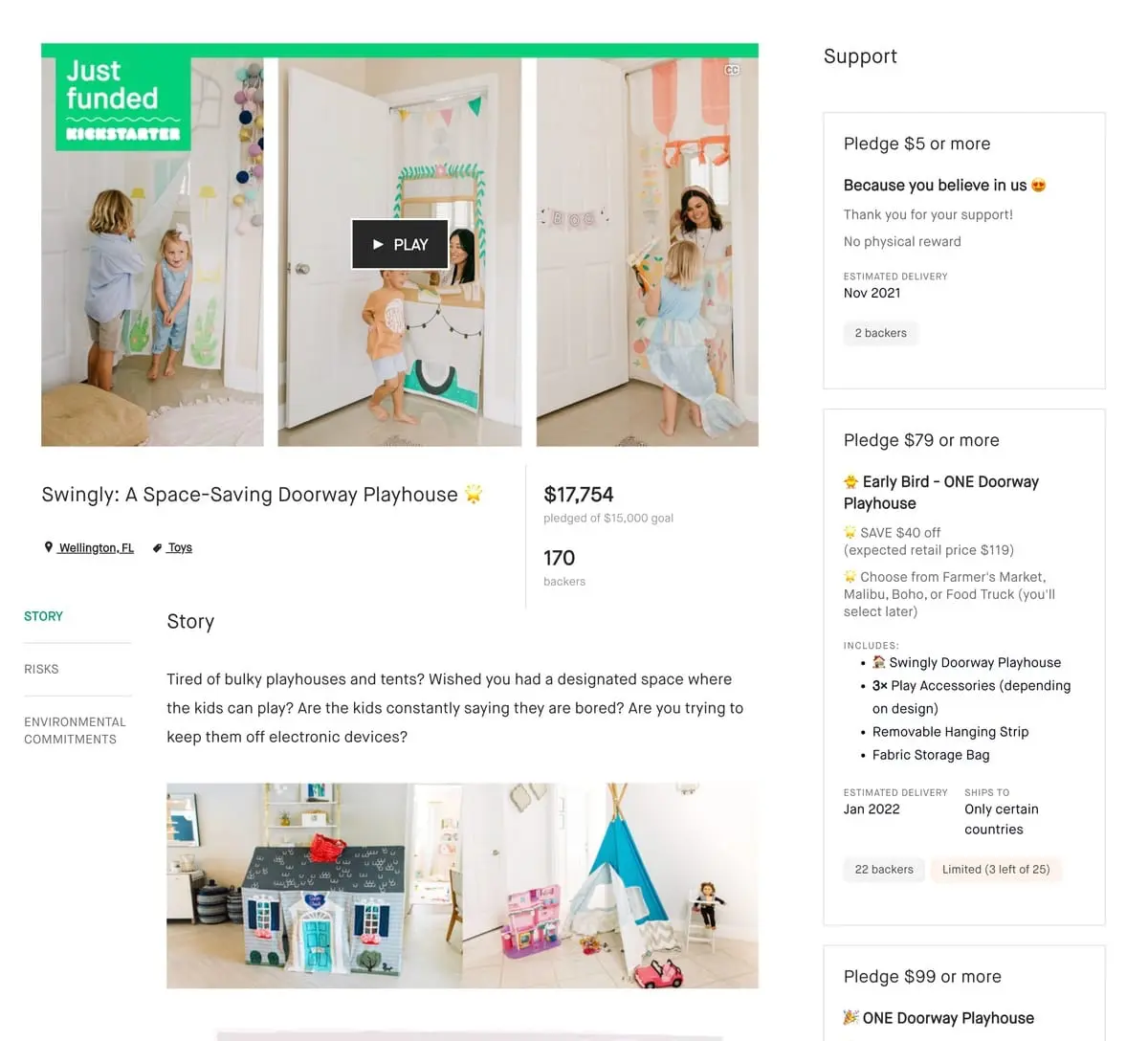 Crowdfunding sites are all the rage these days as they give bright and creative people an opportunity to launch their products and ideas without the money or backing to do so. On these sites, people donate money for a certain idea, with a series of rewards offered depending on the amount they give. If you're looking for prize ideas for Kickstarter or crowdfunding campaigns, look no further.
One of the best prizes to give to people who donate for a Crowdfunding or Kickstarter launch is early bird access. The premise of earlybird access is that those who donate for the product get to enjoy it first. Offer this access as a prize to those who donate, showing them that it was a worthwhile cause.
Another prize for launches is exclusive accessories, including things that go along with the product. For those who donate to a launch, exclusive accessories can be a rewarding prize.
You should also give those who donate a discount on the product itself. Create a coupon code that donaters can easily access in order to get a hefty discount when they buy.
What Software as a Service Prizes are Best?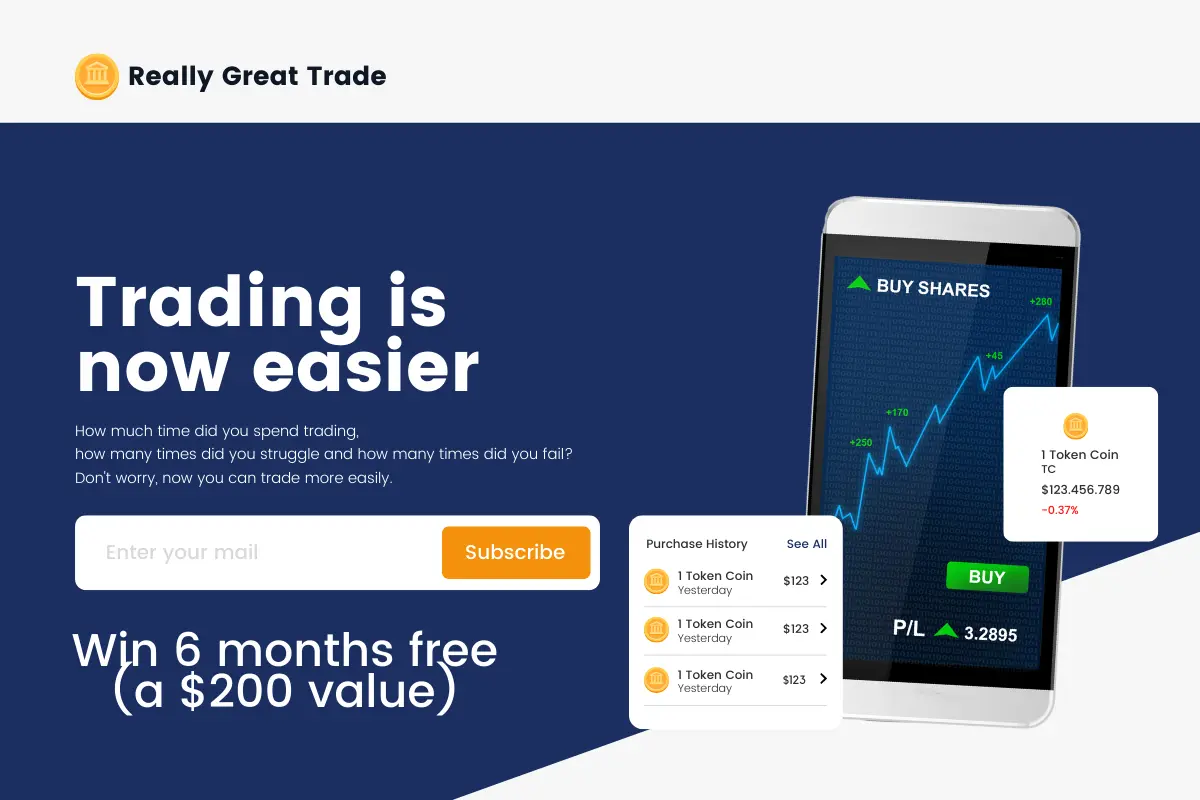 Subscriptions, trials, and digital or physical monthly products have become incredibly popular. Most people absolutely love to receive subscriptions, especially ones that show up every month to baited anticipation. Offering some sort of subscription for your prize will build excitement in most people.
Monthly or Annual Subscriptions
These are great prizes because they last! You can offer an annual subscription to something, or simply a one to three-month subscription so that the winner can get a taste of what you have to offer. Some subscriptions are digital while others are physical, getting shipped to homes every month. Give away a subscription box or a subscription to a service and watch your entries rise!
Digital subscription services typically aren't just one tier. If your contestants are already subscribed to services, you can offer free upgrades as a prize, which saves them money and increases their experience.
While some services and subscriptions offer free trials and consultations, many don't. This makes it difficult for some people to choose to purchase as they prefer to sample before buying. You can offer trials and consultations as a prize, giving people an opportunity to whet their appetite for a specific product or service.
What are Some B2B Ideas for Prizes?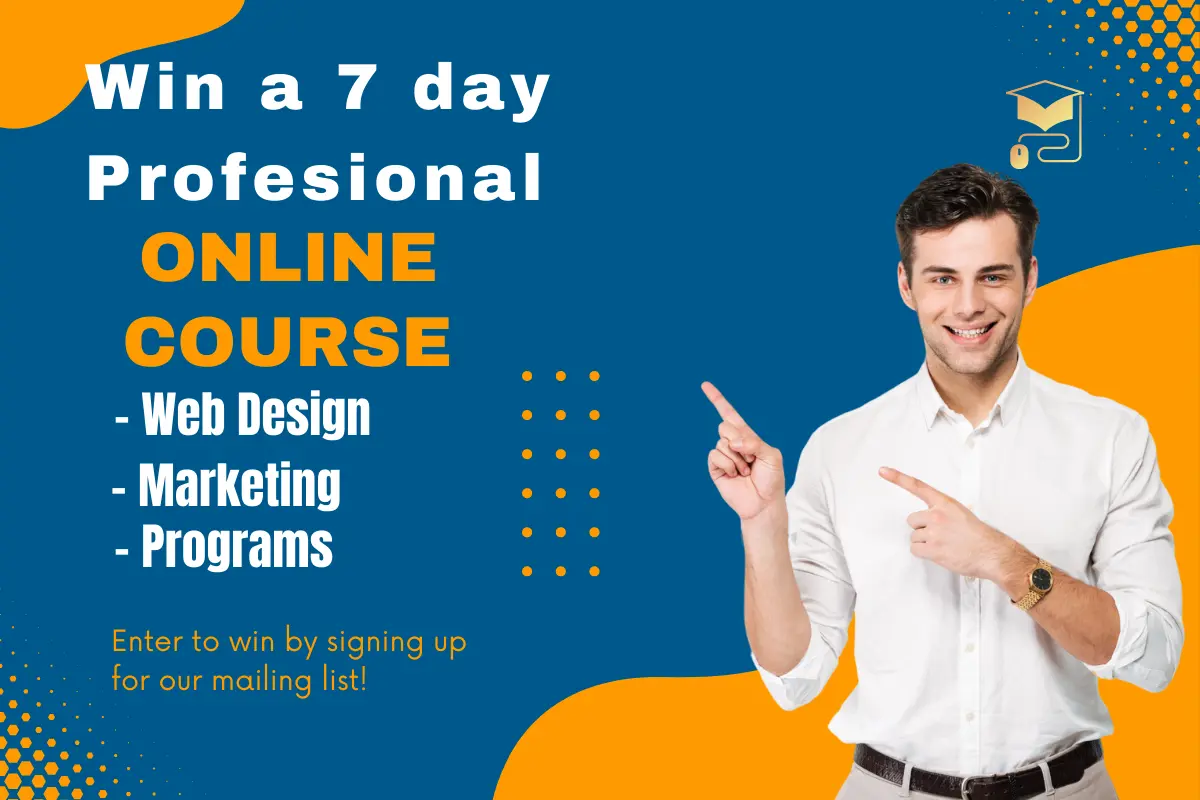 If you run a B2B company, you can make sure your customers are heard and attract new ones by giving away access to your products and services. You can make these giveaways specific and actionable because you know exactly what you sell and what your clients will want.
Everyone loves a great piece of merchandise. Use your giveaway to spread the word about your business and give people something to admire through products branded with your logo and message. Branded items include t-shirts, mugs, pens, bags, and other specialty items.
Consultations are a great idea because they give people an opportunity to get to know your business and see the value that it provides. This is one of the best ways to get new clients, so it's basically a win-win prize.
Perhaps you want to go past a free consultation and jump right to a free membership. Giving away memberships to your business will pay dividends in the long run, especially if your customers love your business. This membership will help to build trust and connection, demonstrate your value, and will foster dependency in the prize recipient.
What are Some Industry Prizes to Offer?
One of the most surefire ways to build trust with others in your industry and to position your company as an industry leader is to host a giveaway with prizes from your business. There are many ways you can do this, no matter what your industry.
What's better than giving away one product? Giving away three, four, five, and beyond! You can bundle a myriad of products together to give your customers the most bang for their buck. Offer a range of products combined in your own way that showcases your value to the winner.
Coaching or Informational Session
This option is absolutely great if you want to position yourself as an expert in the industry; you can give away free advice and invite clients and customers to chat with your business about the industry. With this prize, you can prepare by stocking up on information, setting the time and place for the session, and you'll have the ability to show off your expertise.
You can also educate your clients and customers about the business in a less personal way by giving away free access to online courses hosted on your site. This will give people a good reason to use your website and send them back every few days or weeks.
What are Top Prizes for Mobile Gamers?
Mobiles apps and games are incredibly popular, with millions of downloads every day. This gives you the opportunity to offer simple digital prizes to an audience of tech-savvy mobile gamers.
Offer free access to a popular paid app or game. You can give this in the form of a limited subscription to the app/game or by gifting it outright. If there is a free option already, give the paid option as a prize, removing ads and any other boundaries that the game may come with.
You can give away early access to games or apps that haven't been released yet. This is always a great choice for those apps that are highly anticipated and that people have been waiting impatiently for.
For those who already have a certain game or app, you can give away exclusive content to personalize and increase their user experience. Exclusive content includes specialty elements such as certain skins, badges, or other features.
Another great prize option is to give away game credits. This is ideal for games or apps that have in-app purchases, as it boosts what users can do without costing them money. This can also give them a taste for the capabilities of the game, making them more likely to buy credits in the future.
What Are Some NFT Launch Prize Ideas?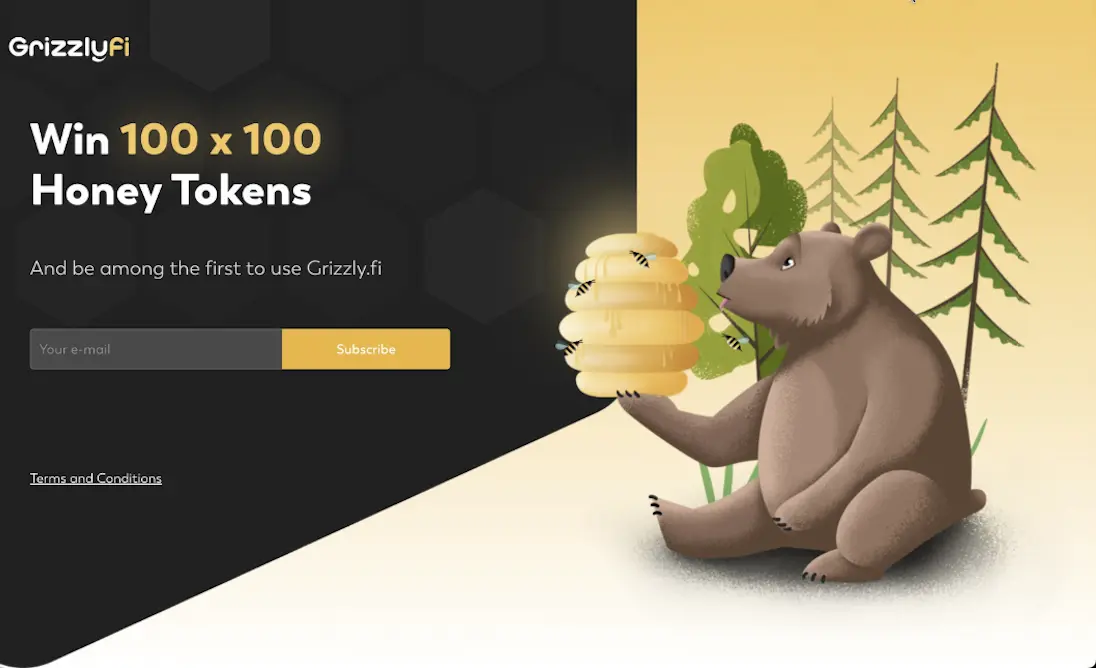 Non-fungible tokens are steadily increasing in popularity, making them a viable and effective choice for a giveaway prize. If you have the right audience, there are many things you can use as an NFT Launch prize.
Art is incredibly valuable for the NFT community. Members collect unique artwork with its own identification code that makes it a one-of-a-kind piece of art. Offering a free piece of NFT art is a great idea for a prize that your audience will love. Choose animated NFTs, illustrations, characters, backgrounds, and more.
Being a part of an NFT community can be costly, depending on the community. Many people would like to join one of the top of the line communities, but it's not in their budget. You can give a membership to one of these communities as a contest prize, sparking the interest of any NFT users in your audience.
What Types of Toys and Games Should I Use as Prizes?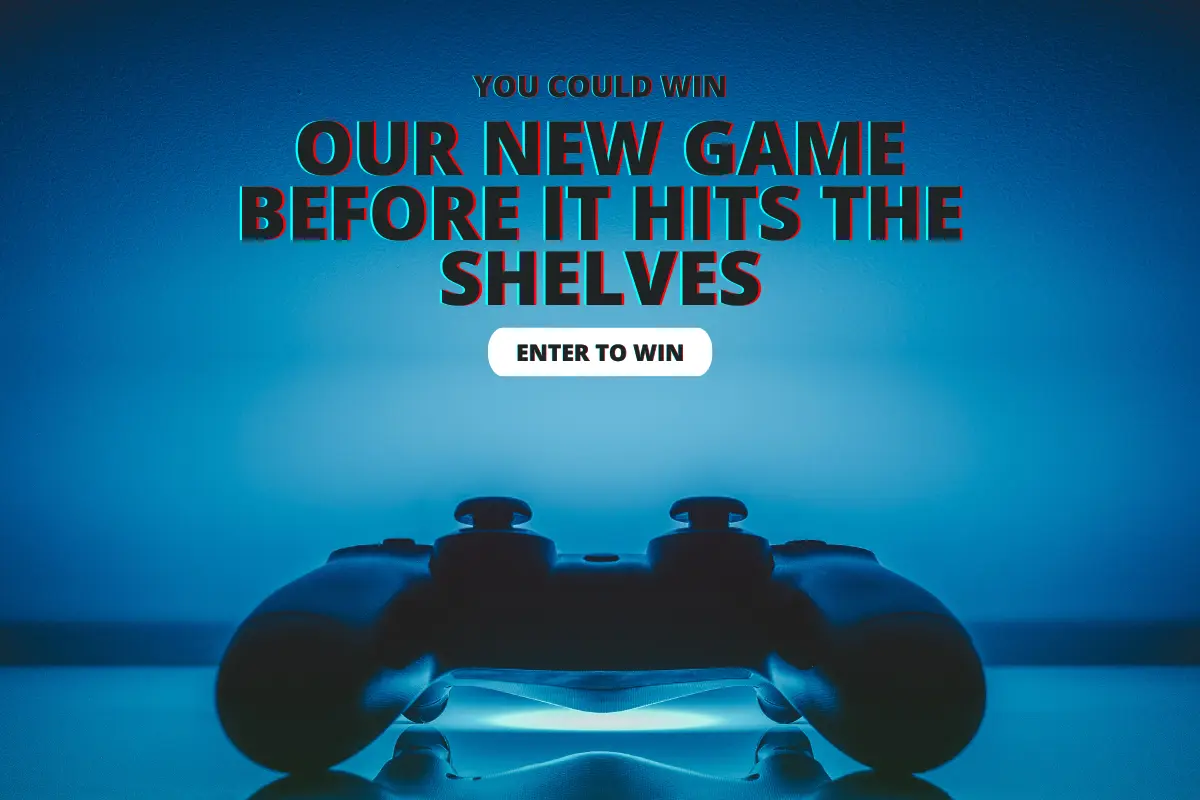 People love winning toys and games, especially when they are collectors' items or things that they can give to their children. There are many options out there when it comes to toys and games, however, the best ones are going to be whatever is the most popular for your audience.
Some of the most popular toys today include handcrafted, wooden toys that are imaginative and versatile. Those big, flashy, loud toys are out as parents seek to provide toys that spark the imagination and allow for open-ended, natural toys. Offer building toys, role playing toys, and other toys that tend to be more costly and more desirable.
Games are another well-loved option. There are many types of games that have the potential to make a great giveaway prize. From board games to video games to outdoor games, there are a number of games that you can choose from based on your audience.
Parents
Being a parent isn't easy. Using a giveaway to give parents a bit of R & R can be a very popular idea. Whether you offer something for the whole family or just for the parents, there are many prize options for all those parents in your audience.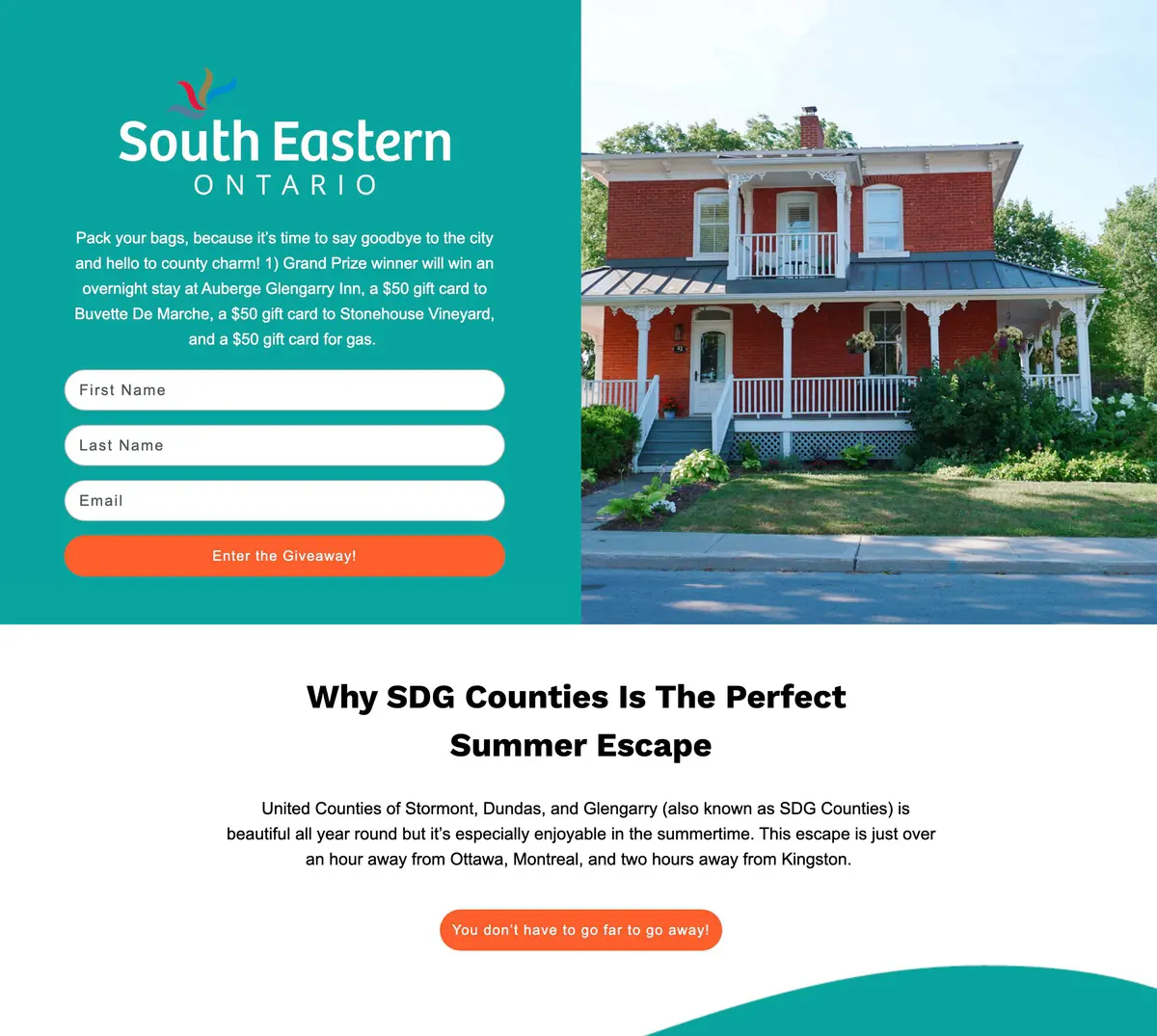 Every parent needs a getaway. If you have the budget, offer a getaway for two or even for the entire family. Your trip getaway can include airfare, resort, and even food.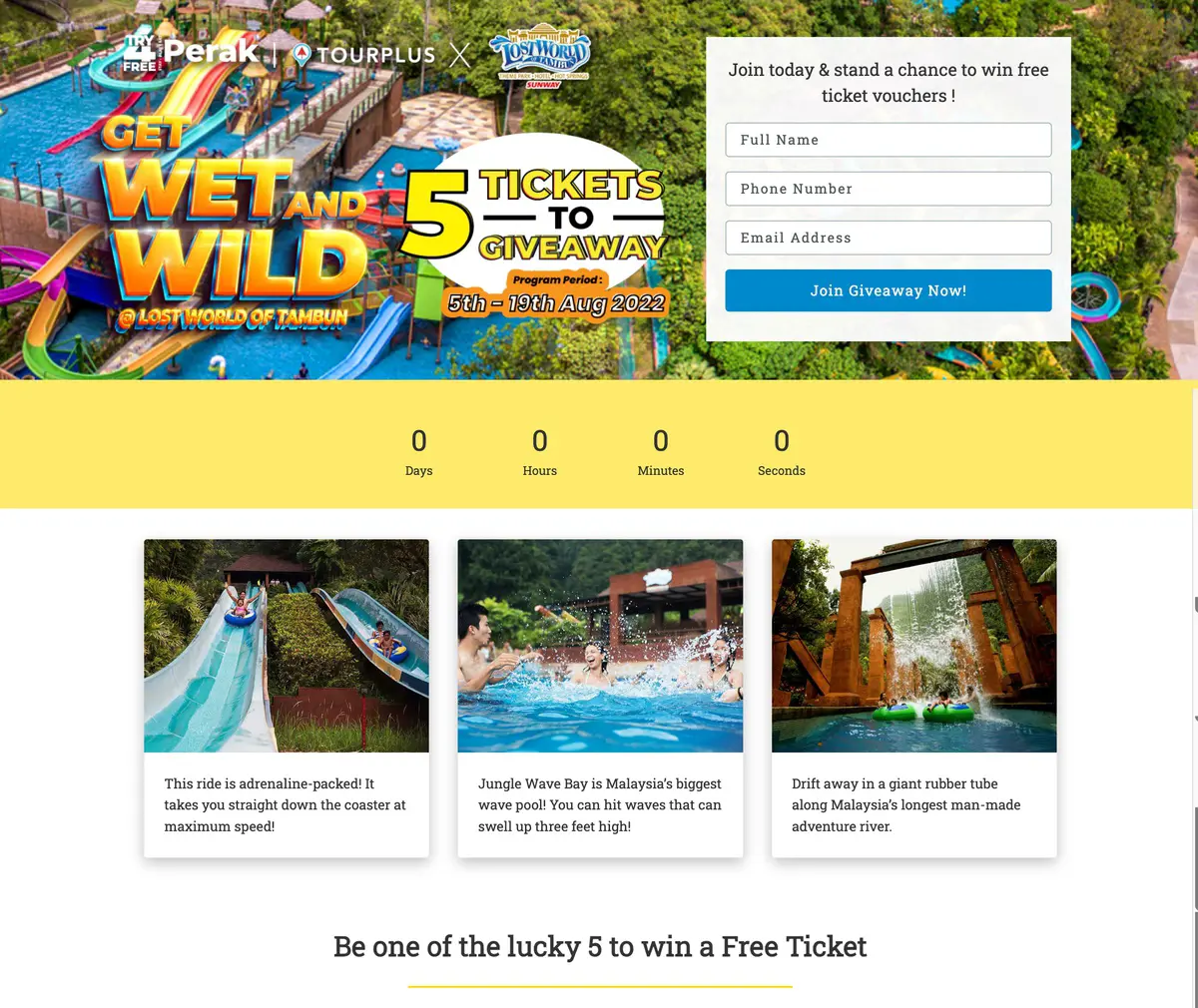 Give away tickets to a popular event, such as a concert, a play, a festival, or a comedy show. Offering two tickets to the winner creates a date night that every parent can use.
What are the Best Prizes for Alcohol or Cannabis Connoseiurs?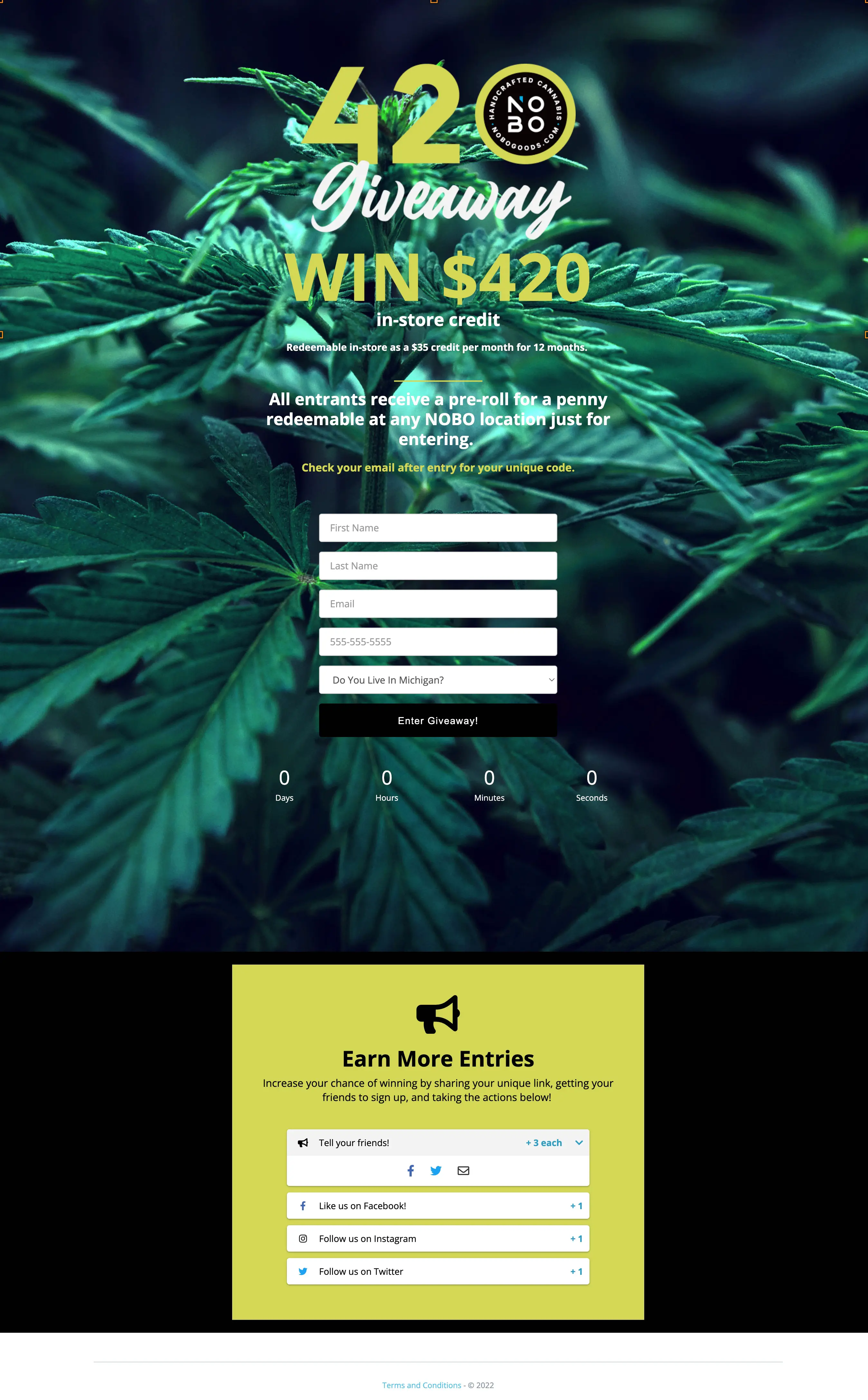 Regulated industries such as alcohol and cannabis include multiple products that can be used as prizes. If your audience is made up of alcohol or cannabis users, you can easily create a popular giveaway by offering any of the following items.
Liquor Store or Dispensary Gift Cards
Let the winner pick the alcohol or cannabis of their choice by giving away a gift card to a liquor store or dispensary. Winners can use the gift card to buy their favorite products.
Help the giveaway winner throw a party in style by giving away party supplies. Party supply prizes could include decorations, your products, shot glasses, dishes, pinatas, ping pong balls, and more.
Invitations to Exclusive Events
Both of these industries hold exclusive events that everyone wants to attend. If you have the ability, give away an invitation for two to an upcoming industry event.
The Big Picture
No matter the type of contest you're hosting, and no matter where or who you're hosting it for, there are great contest ideas for everyone. These are just some of the many ideas you can use to help you host your contest and delight every participant. For more great ideas, and to help you facilitate any sort of contest you can imagine, visit KickoffLabs and browse around our extensive collection of ideas and contest types. No matter what you need or where, remember to have fun!