Crowdfunding is one of the most effective ways to fund a new project or business venture. Basically, it works by raising small amounts of money from a large number of people. In 2015 alone, over $34 billion was raised around the world through crowdfunding, and the numbers have just continued to grow since then.
Whether you crowdfund by launching a Kickstarter campaign through a site like GoFundMe or by using another platform is up to you. What you should definitely do, though, is get the word out about the crowdfunding campaign, and a great way to do that is by running a contest.
If you're looking for tips on how to run a contest to drive leads to your crowdfunding launch, you've come to the right place. Here, we'll cover what to do - as well as a few tips on what not to do - to easily launch a contest for BIG crowdfunding results.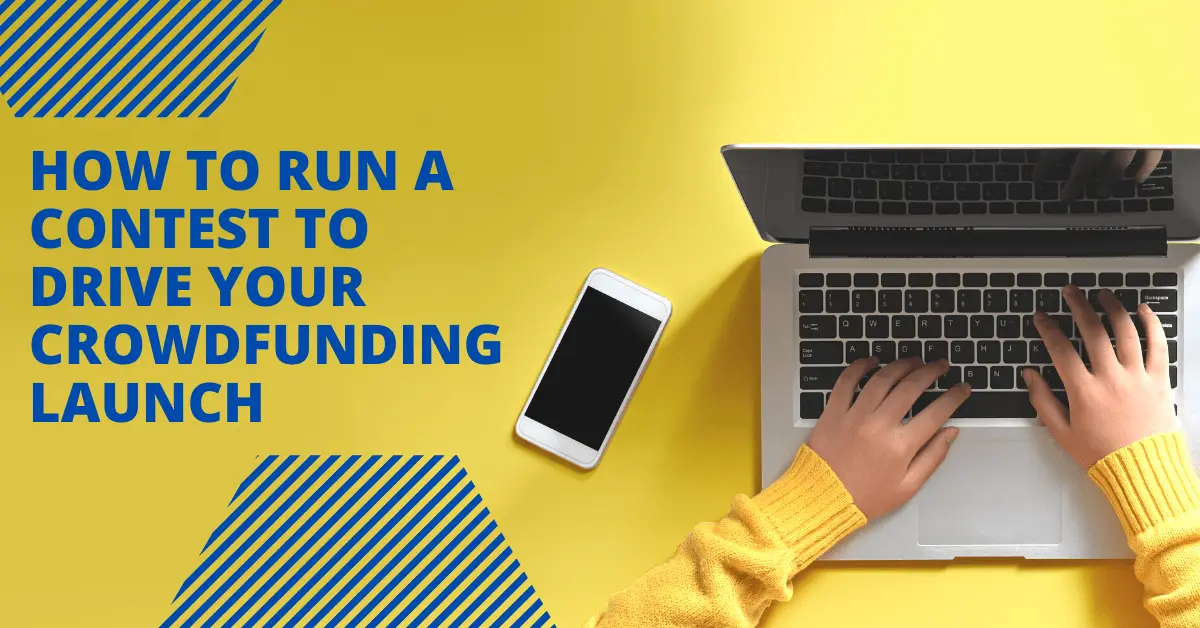 Why Use a Contest for Your Crowdfunding Launch
Crowdfunding campaigns can be a huge success for generating the revenue you need to kickstart a new idea, brand, or project. But so many crowdfunding launches have fallen woefully short of expectations. In fact, about 65% of Kickstarter campaigns never reach their funding goals, and that's generally because of a lack of awareness.
In order for the crowd to actually fund your project, people need to know about it. There are a lot of different ways to generate awareness these days, and running a promotional contest is one of the best of them. But why?
A contest is an excellent marketing tool for drawing attention to your crowdfunding launch, and it makes it possible to engage with your audience in a new and exciting way. Plus, it allows you to grow your social media following and gather leads, ultimately upping your chances of reaching your funding goals in the end.
Here's another thing to think about. If you're crowdfunding, chances are, you don't have an infinite budget for your marketing plan. This is where a contest comes into play yet again. Contests aren't just effective… they're also cheap, and they make it easy to promote awareness while staying within budget.
Tips for Running a Crowdfunding Contest
Just as a crowdfunding campaign can fall short of expectations, so can a contest. On the other hand, a viral contest can wildly exceed expectations, but only if it's done right. Here's what to do to make that happen.
Make the Contest Visible on Multiple Platforms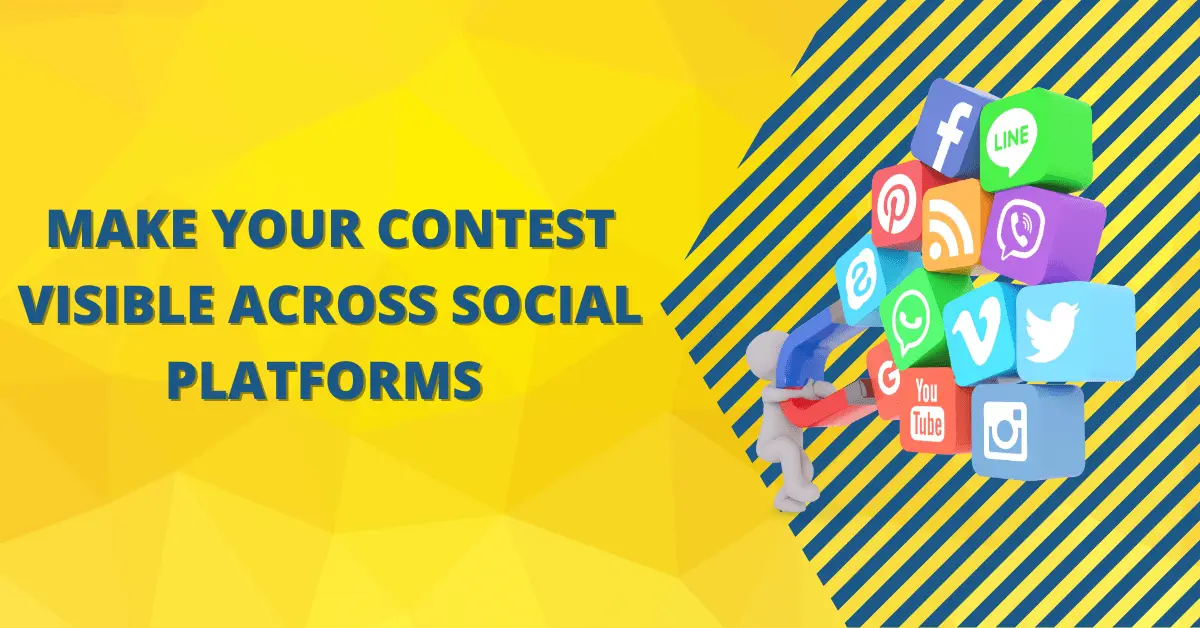 Just like crowdfunding, the biggest reason for a failed contest campaign is a lack of awareness. That brings us to our first tip for running a contest to promote your crowdfunding launch, which is to let the world know about it.
There are SO many ways to get people interested in a contest, and it all comes down to one simple fact… we all love free stuff! Let people know that you're giving out prizes and, more often than not, they'll be interested.
After you've figured out all the details, try to make the contest visible to your audience through several different platforms. If you've got a brand website, post about the contest there. Promote it on your social media accounts, design your own contest landing page… do whatever you have to do to let people know.
Choose an Awesome Prize
Needless to say, your contest's prize is an important factor for getting people interested and invested. The prize is what incentivizes people to enter, so giving out a poor prize won't get you very far.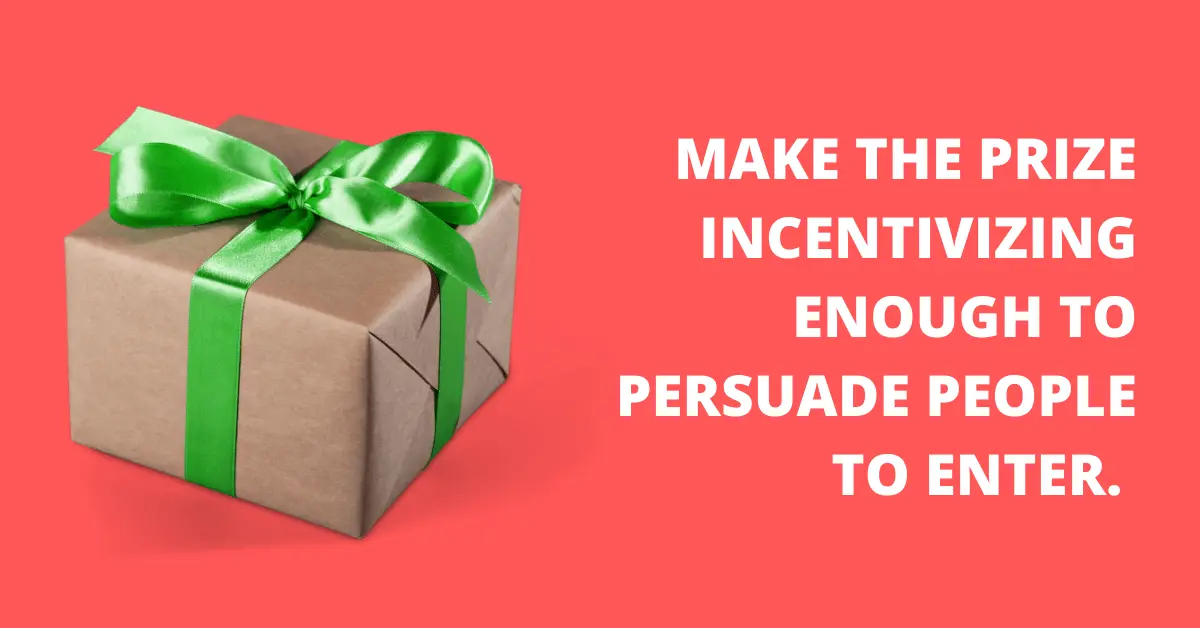 When choosing what you'll be giving away, there are a few things to keep in mind, like:
Make the prize incentivizing enough to persuade people to enter. If the prize-to-effort ratio is poor, you can't expect much in terms of leads and potential crowdfunding donors.
Your prize should be relevant to your brand, and it should be appealing to those who are most likely to take interest in your crowdfunding project (and donate to it).
Offer a prize that's unique… If you run an online store, give away one of your most popular products!
It's also a good idea to offer different prize levels, or tiers, to the contest winners. The grand prize winner should obviously receive the prize with the most value, but after that, you can dish out smaller prizes to keep people engaged in the contest longer.
Be Smart About Your Contest Campaign Type
A lot of people assume that running a contest is just a matter of giving something away to a lucky winner. It can actually be so much more than that, and it all depends on the type of campaign you're running.
There are a lot of different types of contest campaigns to choose from, ranging from simple email opt-in bribes to complex leaderboard giveaways. For the purposes of promoting a soon-to-be-launched crowdfunding effort, one of the best things you can do is to run a prelaunch contest.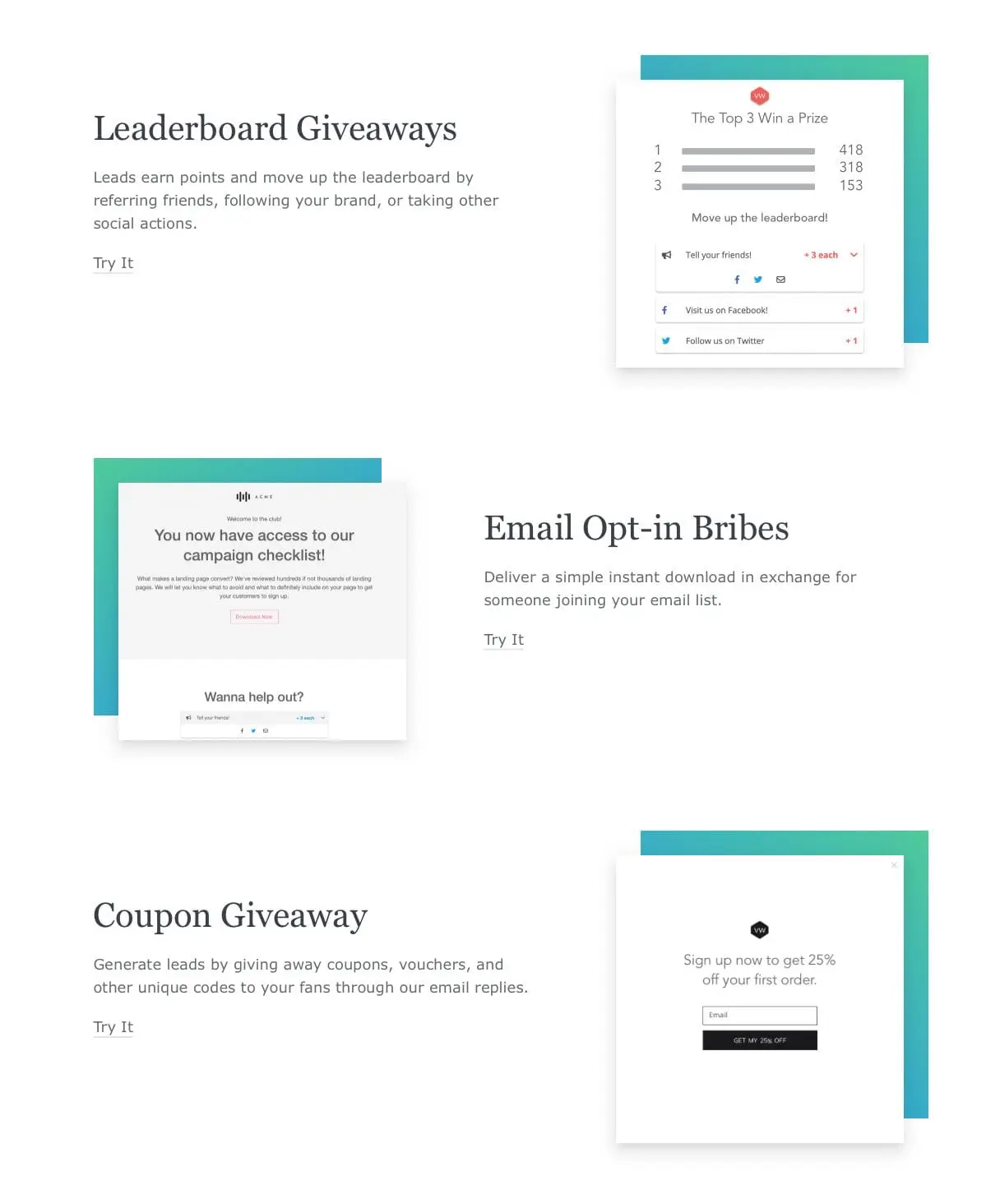 Prelaunch contests are an amazing way to build hype and to engage (and grow!) your audience before you've even gone live with your crowdfunding. In most cases, this type of contest is all about getting people signed up to your mailing list, following your social media accounts, and keeping them in the know about your brand and your crowdfunding goals.
Create Your Crowdfunding Contest with KickoffLabs Today!
By following these tips, your contest will serve as one of the greatest tools for drawing attention to your crowdfunding campaign. Best of all, you're not only more likely to reach your funding goals, you'll also be generating leads, growing your following, and promoting your brand.
Of course, you also need to focus on the crowdfunding campaign itself once it goes live. But if you've run your contest right and drawn attention to the launch, you should be able to make your crowdfunding campaign a success.
If running a contest to successfully launch your crowdfunding campaign is for you, get started for free by creating your KickoffLabs account today.