Whether you're building a business, developing a crowdfunding campaign, or bringing a new product to market, you're eager to launch. Not so fast — build up the anticipation, and your target audience will be ready to bite.
Here are some strategies you can use to create excitement before your launch date. Many double as lead-generation tactics so you can start strong with a hungry customer base! Here are some strategies to consider — and why pre-launch marketing is so important.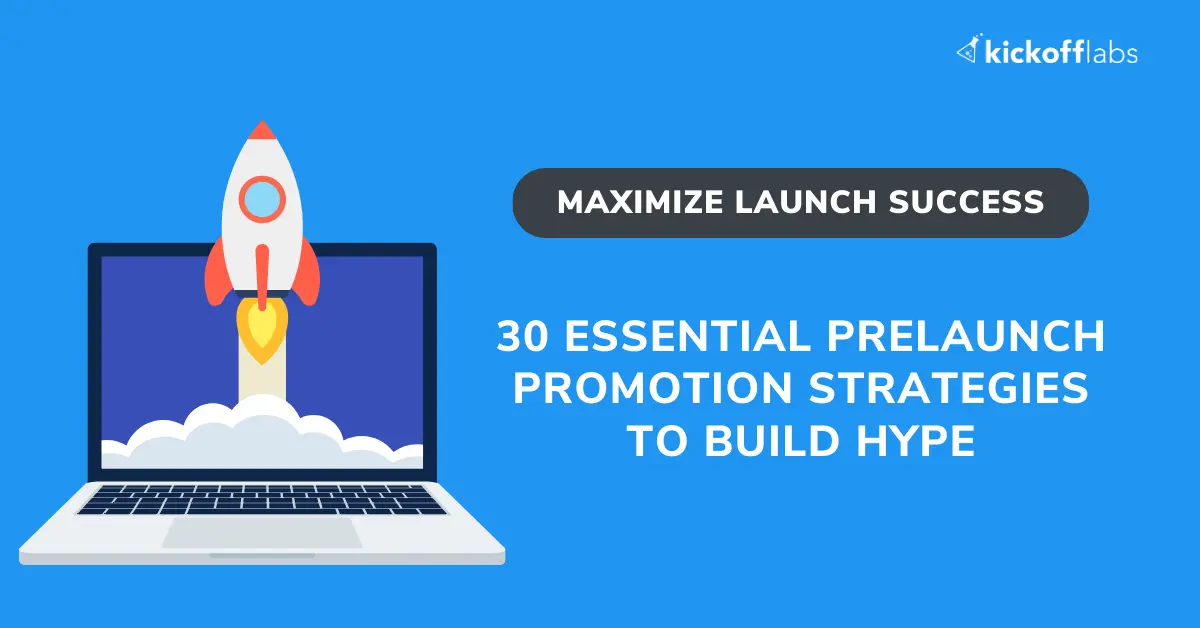 Key Benefits of Pre-Launch Marketing
What's more exciting, the countdown or the rocket actually entering space?
People love the feeling of building excitement. The more they can anticipate something, the more thrilled they'll be when it happens. And if they can participate — counting down from "10" with you — they'll feel special.
That feeling is a key ingredient in brand loyalty. Everyone loves to be a VIP. (If you haven't yet, be sure to read our blog on startup validation and why it's so vital to build a community around your brand.)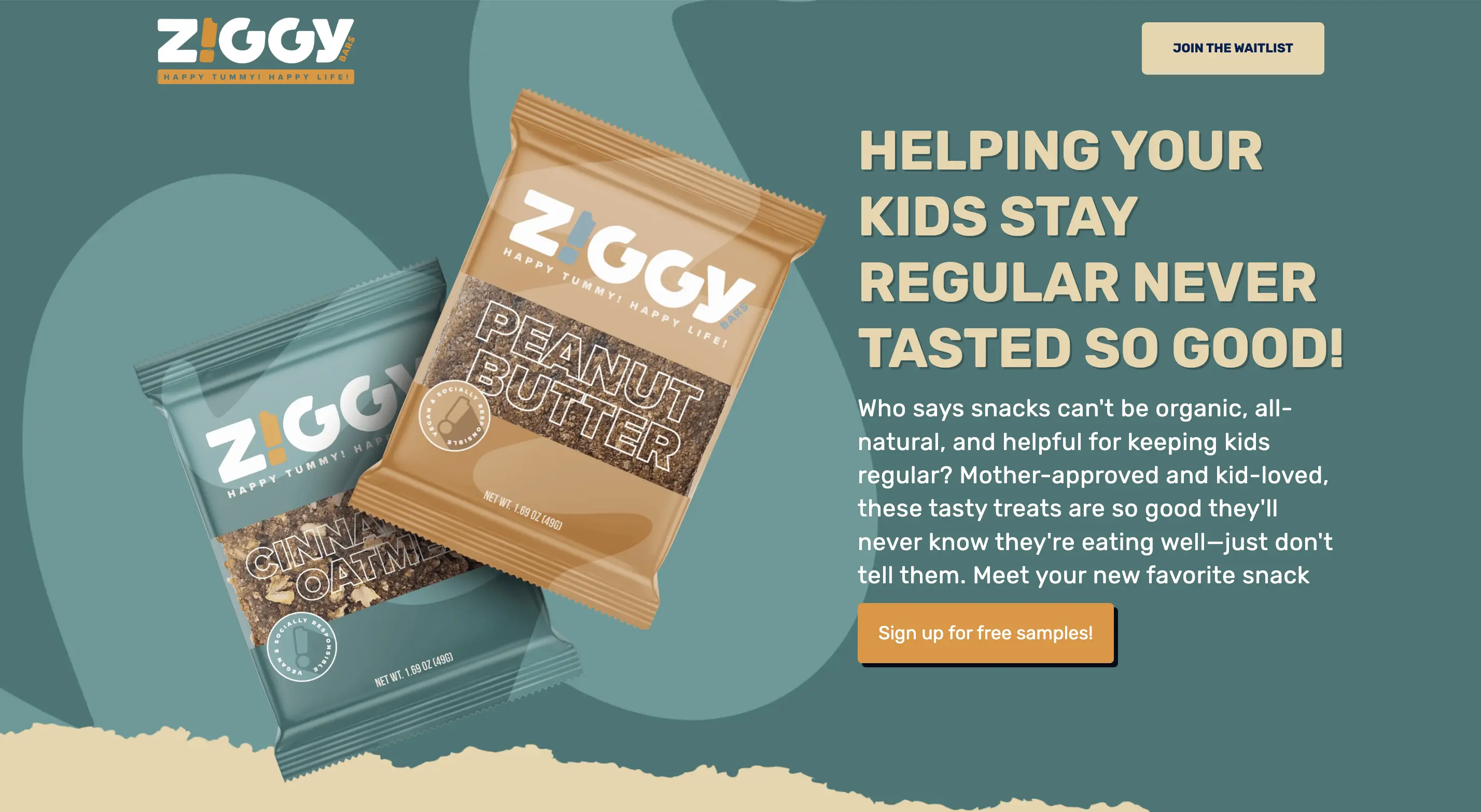 Pre-launch marketing is an effective way to generate buzz and start building your following.
Here's what your brand can gain from a good pre-launch campaign:
A larger email list you can sell to once you've launched.
A potential to make pre-sales before the actual date.
Engaged social media followers (not bots), which may boost your reach on the platform
Identification of influencers you can add to a VIP list that will help you market your product even after you've launched.
Greater awareness among your target audience — so they'll recognize your brand once you launch. It famously takes 7 interactions for someone to truly feel connected to your brand.
Sense of FOMO (Fear of Missing Out) among your ideal customers or clients. This is especially true for initial or limited releases.
Top Pre-Launch Marketing Strategies to Explore
Every successful operation needs a home base. Before we delve into all of the marketing tactics you can use to get your customers excited about the launch of your new product, let's talk about how to set up your launch for yourself.
First, you'll need a landing page dedicated to the launch of your new business or product. The landing page should, at the very least, include a business name, tagline, an explanation of what you will be selling, and an email capture form. Kickofflabs offers easy-to-customize templates exactly for this purpose.
One of the most important pieces of data you can capture is the customer's email address. Email marketing helps you send targeted marketing messages directly to prospective customers and segment your audiences for maximum efficiency. Before you set up your launch page, create an email list on Mailchimp or a similar site to connect to your form. You should also enable and encode advertising pixels from Facebook and Google to retarget users who visit your landing page with ads during and after the launch.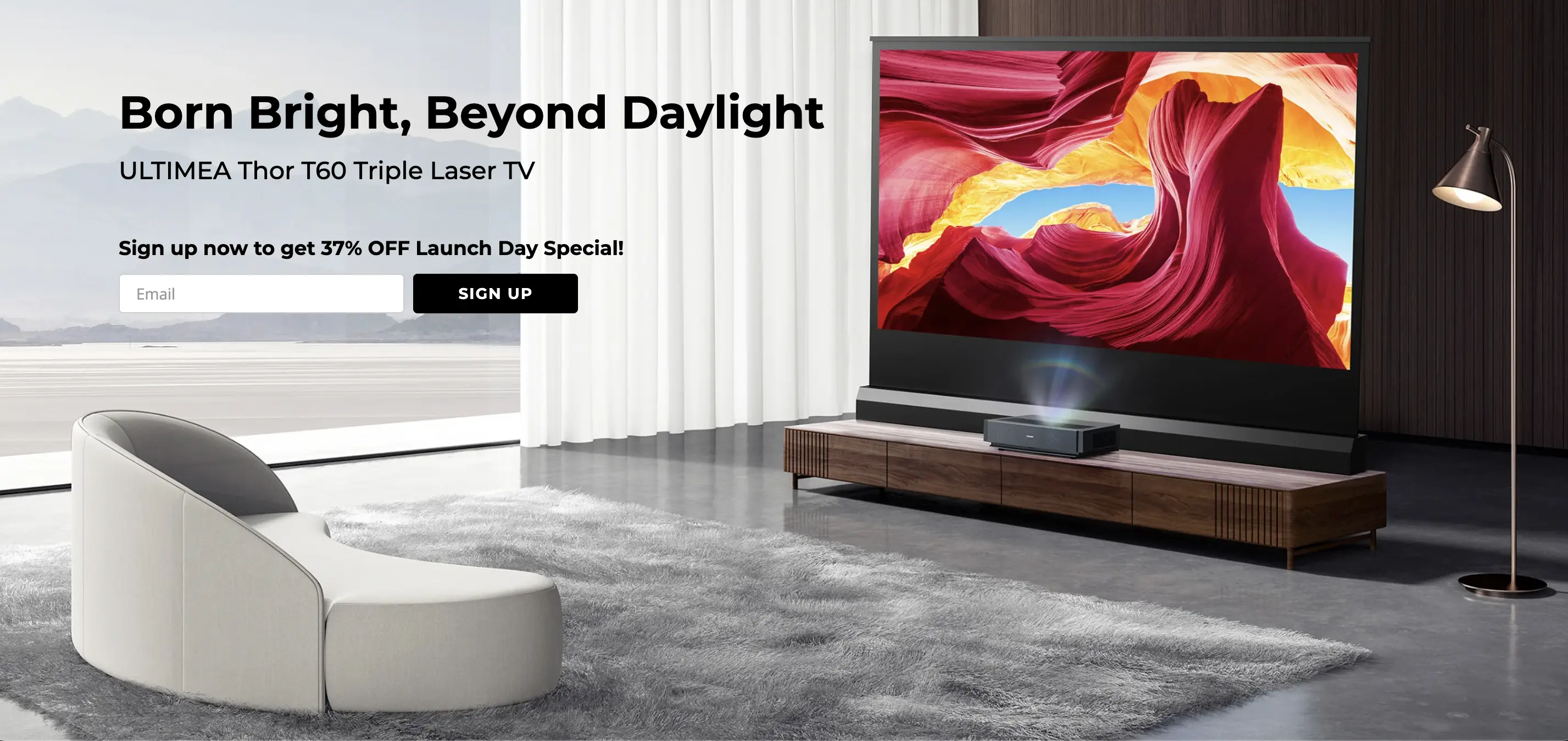 Gamification: Contests and Rewards
Gamification gets people invested in your brand, so they're more likely to stick around once you launch. Plus, it's a great way to generate qualified leads.
Most of these tactics also track referrals so you can identify influencers during the launch phase you may want to segment into a private email list or online group.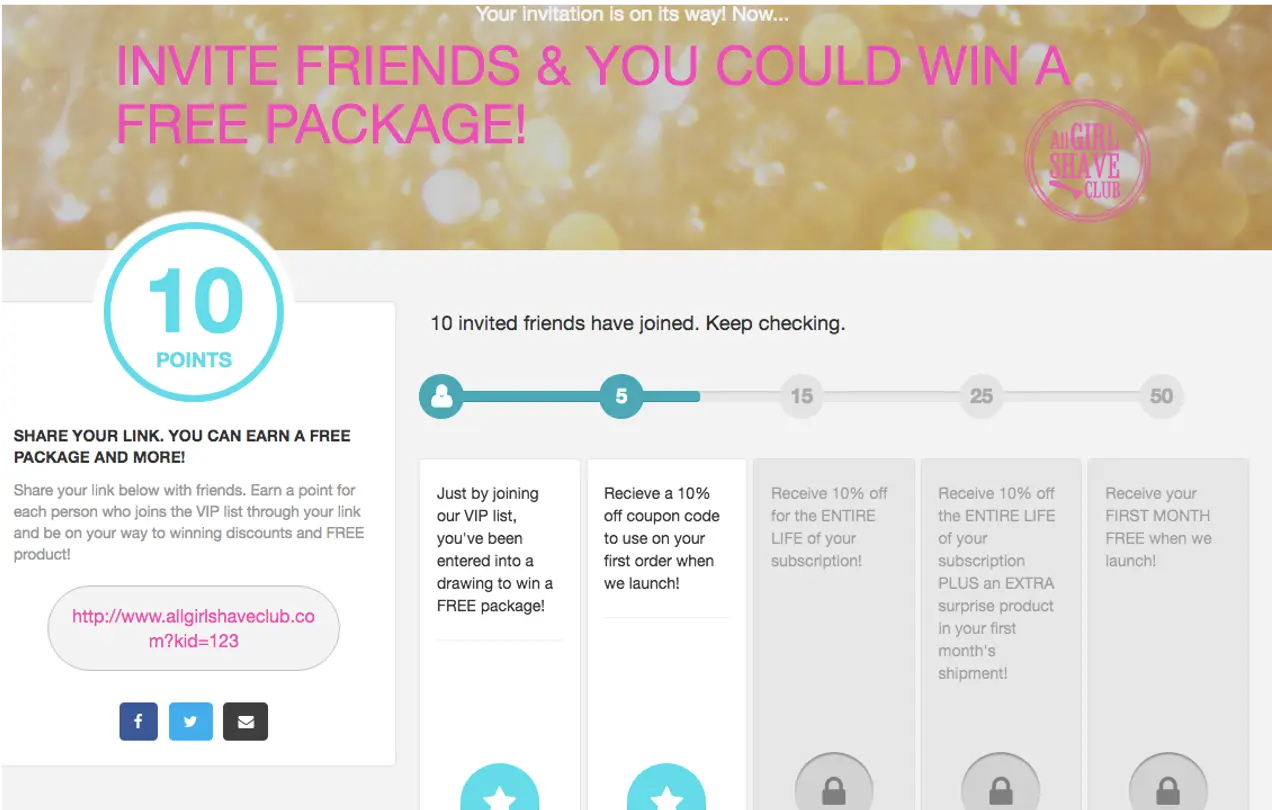 Launch Giveaway
Run a sweepstakes for your new product (or an exciting item that complements it). People share their contact details to enter. Once you launch, draw a lucky winner!
Referral Contest
Encourage people to refer their friends to your brand. Those who make the most referrals win prizes, such as early access to your product. An example of this would be a leaderboard campaign, as shown here.
Tiered/Milestone Reward Levels
Offer different rewards (e.g., discount codes, sneak peeks, early access) based on the number of referrals, social media shares, or other sorts of engagement.
Gamified Sign-Ups
Turn the sign-up process into a game. For example, you could have prospects take a quiz, and their results page explains how your offer is relevant to their needs.
TIP: Whichever method you choose, be sure you're keeping contestants engaged with exclusive content.
Social Networking: Influencers and Social Proof
Social networking has revolutionized the way products and ideas are introduced to the market. Leveraging the clout of influencers, who are seen as trusted figures within their communities, can significantly amplify your prelaunch campaign's reach and credibility. These strategies can create a ripple effect of awareness and excitement, paving the way for a successful launch.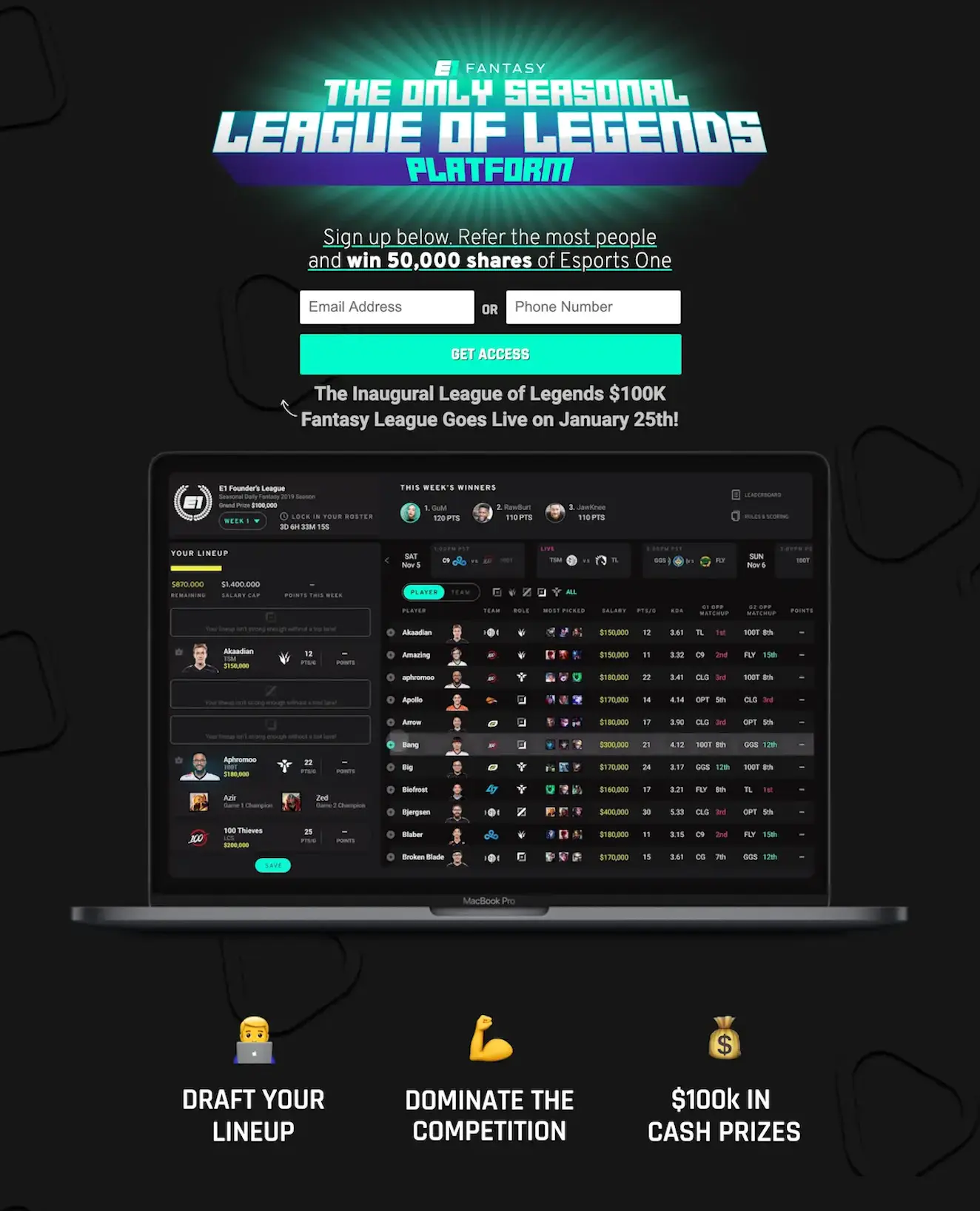 Influencer Collaborations
Partner with influencers who can build hype and promote your brand. Their followers trust them, which makes their recommendations incredibly powerful.
Influencer partnerships could include joint social posts, social media takeovers, and unboxing videos.
You don't need to find partners with millions of followers in order to run a successful collaboration. Micro-influencers—users with around 10,000 to 100,000 followers—can make a big impact.
You can find potential partners on micro-influencer platforms like:
S'wheat—a company that produces reusable water bottles made from plant matter—was able to collect more than 20,000 leads through a pre-launch contest they ran with Kickofflabs after partnering with micro-influencers they found by looking at who their competitors were following.
Social Proof
If you're an established brand launching a new product, share testimonials and reviews to build trust. Or, gather testimonials from your early-access customers to promote the launch.
You can ask for reviews from early adopters and beta testers via email.
You can also get your product or service on Product Hunt to capture reviews and build trust. (Here are our tips for Product Hunt marketing.)
Gated Content and Lead Capture
There are two types of landing pages for a pre-launch campaign:
A waitlist to get notified as soon as you launch
A special offer that qualifies people for early access or a launch discount
Either way, you can get leads in your pipeline, ready to pounce once you launch. Be sure to have several automated nurture emails, aka drip campaigns, to keep your brand top-of-mind and continue building excitement.
For #2, you can use gated content as a special offer. This works as a "lead magnet," attracting prospects to your brand before you launch. Lead magnets include virtual events, e-books, and downloadable content.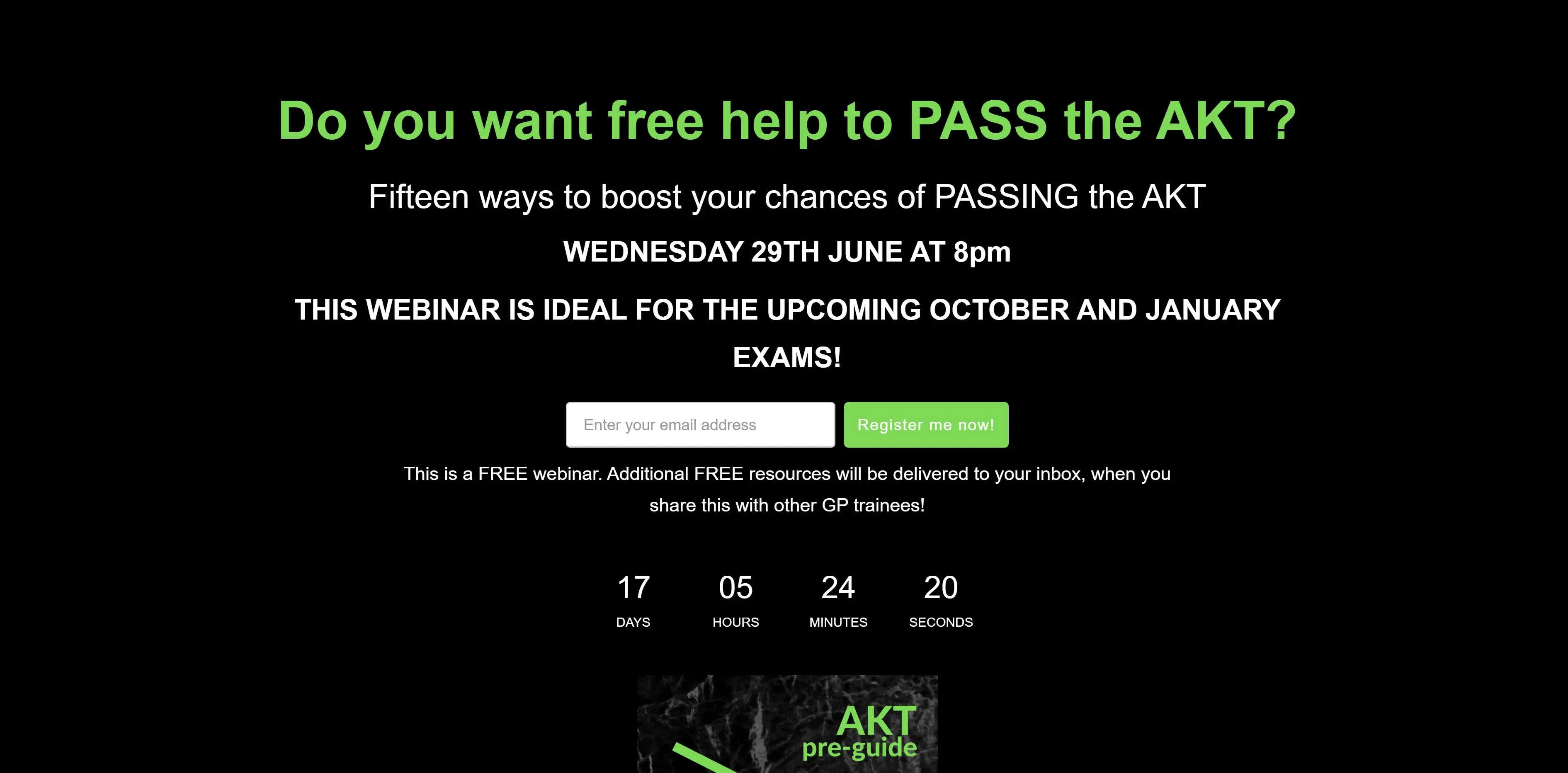 Webinars and Other Virtual Events
Businesses have been using events such as launch parties, sneak previews, and conventions to drum up excitement about a new product. However, hosting these events is expensive, and attendance is limited to a certain geographic area. On the other hand, you can put on a virtual event like a webinar or an AMA (ask me anything) session for little to no cost and attract viewers from all over. Virtual events are a great way to collect email addresses for your mailing list and position yourself as a trusted authority in your field.
E-books
E-books are commonly used by B2B companies or brands that work with business leaders as a type of "thought leadership." However, even B2C brands can make use of this lead magnet. For example, if you sell hiking and outdoor sports equipment and are preparing to release a new hiking backpack, you could create an e-book interviewing hikers who have completed amazing, record-breaking treks recently or detailing the ten best hikes in America.
Downloadable worksheets, templates, etc
Templates and worksheets work especially well for brands that offer some kind of organizational or planning aids or services. Templates can be for social media posts, planners, or common business communications. Worksheets may help people budget or plan for trips. Crafting or food companies can offer free patterns, project instructions, or recipes to promote the launch of a new product.
Using AI and Chatbots
AI chatbots are becoming more common on business websites. Whereas human customer support agents are only available during certain hours—unless you're willing to pay to outsource to a 24-hour customer service center—AI can provide personalized responses to customer inquiries around the clock. On many websites, the dialogue box pops up within seconds of the user entering the page.
You can use the same type of dialogue box to prompt visitors to enter your giveaway with just a single click when they visit your landing page. If you are hosting a pre-launch contest where participants can earn additional entries by referring friends or following your brand on various social media channels, AI tools can send automated reminders leading up to the end of the contest to remind entrants to take additional actions.
How do you drive traffic to your landing page? You can use paid ads (Google search ads, PPC campaigns, etc), but for new brands and products, organic and earned media are ideal. Let's dive into those strategies.
Content Marketing: Social Media and Thought Leadership
Content marketing is more of a long-term strategy, but one that can help you immediately start building trust — and play the long game in lead generation.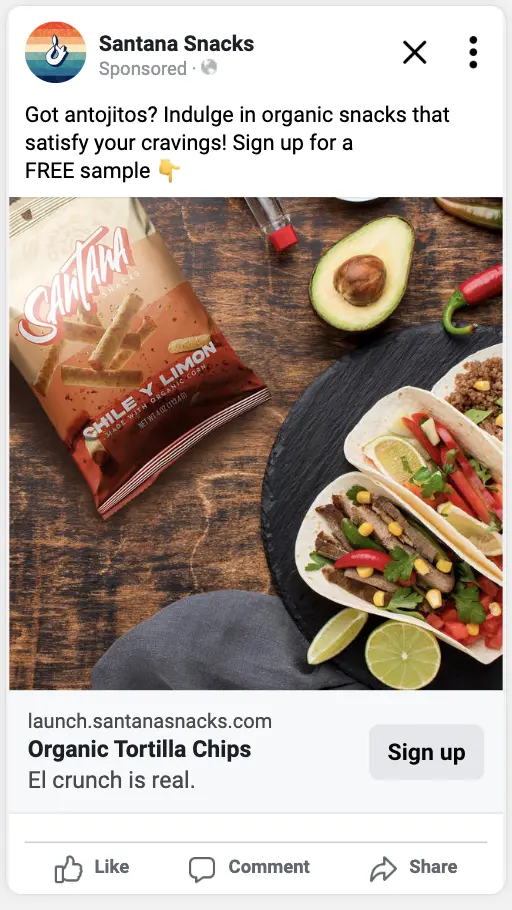 Social Media Posts
Engage audiences with quizzes and polls to collect leads. (Facebook/Threads/TikToketc)
Post teasers and "behind the scenes" content.
Once you get within a couple of weeks of your launch, try daily countdown posts to build anticipation.

TIP: On Instagram, select "Add reminder" and set your launch date. People can sign up to get reminded directly from your post.
Articles and Blog Posts
If you don't already have a blog on your website, this is an excellent time to add one. You can share industry insights, how-tos, and other information that your ideal customers would find helpful to drive traffic to your website. Include a CTA to visit your pre-launch landing page. You can also post featured articles to external sites to attract the attention of a wider audience.
You can also turn this educational content into a video format, which may get better engagement on social media.
Product Tutorials
Humans process information we receive through visual channels more effectively than hearing or reading. It's one thing to tell customers about your new product. It's another thing to show them exactly what it looks like and how it works through a tutorial video.
PR and Earned Media
PR and Earned Media play a crucial role in the success of any prelaunch campaign, serving as the bedrock for building public anticipation and trust. This approach not only enhances visibility but also establishes authenticity and authority in your market space. A well-executed PR and Earned Media strategy for your prelaunch campaign can set the stage for a powerful product launch, creating a sense of excitement and expectation among your target audience.

Press Releases
Craft a press release with details about your launch and why it's important in your industry. Send it out to relevant publications who may be interested in doing a story. You can also publish it to PR Newswire with a link to your website for an SEO boost.
Guest Blogging
Write guest posts on topics relevant to your brand or product. Include a link to your landing page or website.
Interviews
Have your founders appear in the media to share details about your brand. They can give interviews with local news outlets or blogs in your niche. Ideally, they can show off their expertise and tell the story behind the product you're launching — then finish with a call for sign-ups.
Podcast Interviews
Podcasts are an increasingly popular form of entertainment. Whereas people need to stop what they're doing to read an article, they can listen to podcasts while they drive, clean the house, or walk their dog. Find a podcast in your niche that can bring your founder or CEO on for an interview to get out the word about your new product and your contest.
Blogger Reviews
Send your products to bloggers and vloggers for them to review. In exchange, they can promote your brand and encourage their followers to sign up for the launch. TIP: Reach out to them first and inquire what they'd prefer for compensation.
Affiliate and Partner Marketing
Affiliate and Partner Marketing can be a game-changer for prelaunch campaigns, creating a network of collaborative relationships that drive brand awareness and sales. By enlisting the help of partners and affiliates who have a stake in promoting your product, you can tap into their existing audiences and leverage their advocacy to expand your reach. These performance-based marketing strategies not only spreads the word efficiently but also aligns your business with partners who are motivated to see you succeed.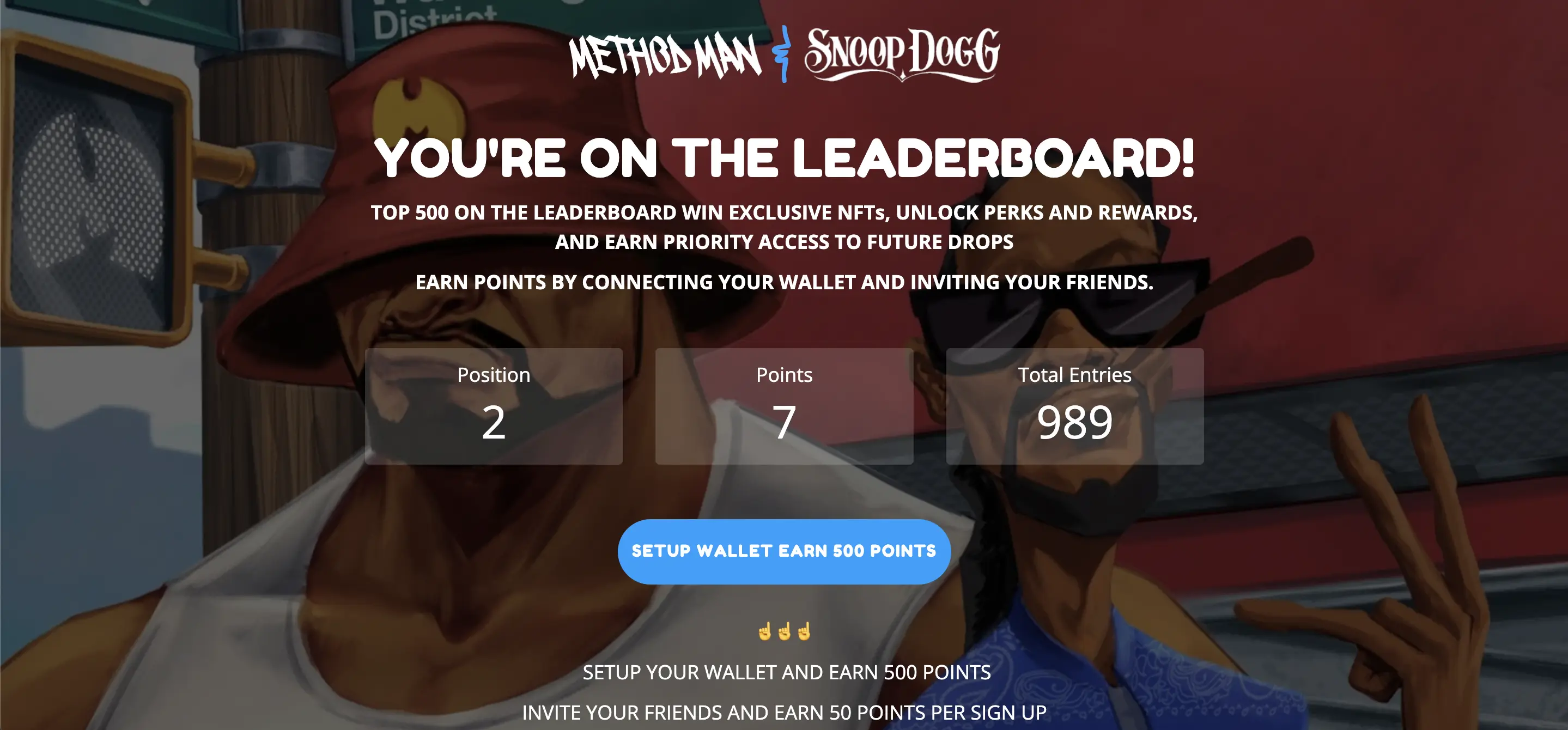 Affiliate Programs
Cross-promote with other types of businesses that share your target audience. For example, if you're launching a new pet clothing brand, the local pet shop may be willing to advertise the launch in exchange for you promoting their business. You could even host an event for both your customer bases, e.g., a pet fashion contest where winners get early access to your products plus freebies from the shop.
Joint Ventures
Partner with other brands to co-launch your product or service. Even major brands will release new products along with emerging brands to build excitement and drive greater awareness.
Event Collaborations
Leverage the power of event marketing: attend industry events as a sponsor or vendor, then capture attendee information for your lead list. Better yet, co-host the event to build your brand awareness. You can fold early-access sign-ups or sneak peeks into this strategy, too.
Local Partnerships
In a global digital world, businesses tend to ignore the importance of their local communities. However, humans naturally crave connection, and there is a growing movement to support local businesses. Find other companies in your immediate area that serve a similar customer base as you and propose a joint event or giveaway to reach more local customers.
Analytical and Optimization Techniques
Data-driven insights and continual improvements can help you maximize the return on your efforts. If something isn't working as well as you'd hoped, it's okay to change tack and make it better.
A/B Testing
Before you officially start your pre-launch competition, create a couple of different versions of your launch page, lead magnet, and other elements. Then, hold a focus group to get feedback on both versions. This can help you identify which designs and language resonate more powerfully with your target audience and are more likely to generate quality leads.
Segmentation
Segmentation divides your audience into groups based on demographic and other data. Within your main audience, there may be smaller subgroups with different needs, tastes, and motivations. Creating audience segments helps you deliver customized messages to each group to maximize the impact of your marketing efforts.
Analytics
Once your contest is live, you may feel like you can take a step back until it's time to announce the winner. However, it's important to continuously analyze campaign performance throughout the entire process. This makes it easier to catch flaws or weaknesses in your strategy and make adjustments. Without proper analytics, you might get to the end of the contest and find that you attracted significantly fewer leads than anticipated.
Feedback Forms
One of the easiest ways to find out what customers don't like is to ask them. Even if you feel like your pre-launch campaign is going well, it never hurts to send out a survey or feedback form to those who have already entered to gauge their opinion and any areas where they feel there could be improvement.
Optimization Tools
There are a lot of tools you can use to analyze and optimize your campaign's performance. If you're using a giveaway platform like Kickofflabs, these tools may come already built into the platform. Choosing a comprehensive giveaway platform can save you the time, frustration, and potential mistakes of trying to analyze information across multiple dashboards by compiling performance data and insights into one location.
Wrapping Up
Adding a new product or service to your offerings presents an exciting opportunity for your business. If the launch goes well, you'll have the resources necessary to continue growing your business. However, the pressure to perform well can overwhelm you, especially when you're trying to coordinate marketing and promotional efforts on top of everything else that needs to be ready for the new launch.
While you may understand the potential benefits of hosting a pre-launch contest, the planning and management process can seem like just another thing to add to your already overflowing plate. But don't discount the idea just yet—you can easily manage it all with KickoffLabs. Start now for free.