You won't find this anywhere else! Viral sharing has always been included by default with KickoffLabs. This referral generation accelerates your growth much quicker than traditional approaches.
Today, we are excited to announce the something which will take this to another level, Incentive Emails.
Incentive Emails
This is a feature you won't find with any other Landing Page or Online Form provider.
With Incentive Emails, you can deliver emails to your leads once they reach key sharing thresholds. For example, you could send a lead an email after they have generated three new leads for your business.
Check it out…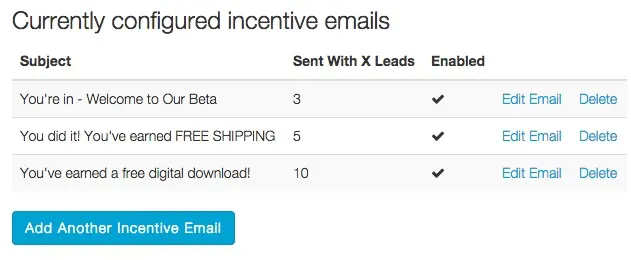 Some common use cases:
Deliver an ebook after one successful referral

Offer a discount after 3 referrals

Offer an extra discounts or coupon codes after 10 referrals
How to activate this…
Log into your KickoffLabs account.

Select your Campaign.

Click Emails > Incentive Emails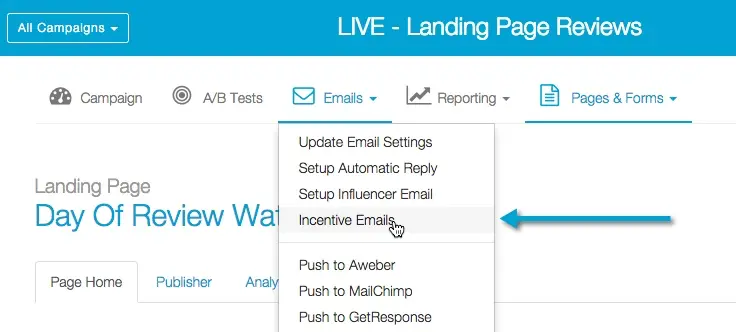 Click Add New Incentive Email

Choose a referral number that will trigger this email.

Write your email, preview, and save!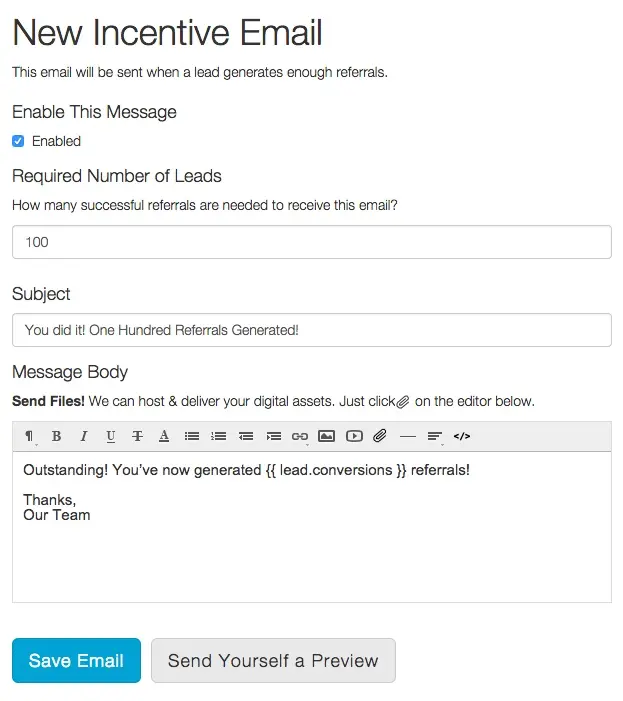 We know incentive emails will help supercharge your lead generation campaign and we cannot wait to see what you do with them.
This capability works great with our viral thank you pages.
Thanks,
Scott Watermasysk
Co-Founder – KickoffLabs