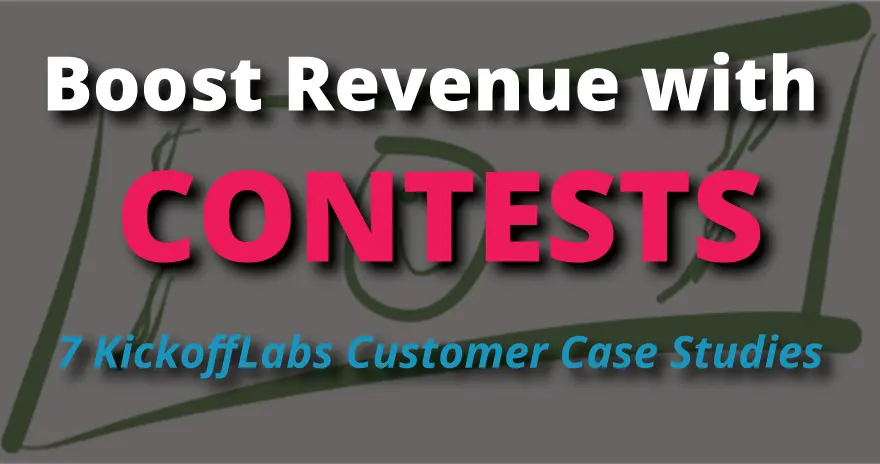 Entrepreneurs and brands sometimes struggle with finding new customers outside of conventional traffic sources (Google search, SEO, backlinks, PPC, social media, etc).
Want to know the secret that several of our customers have been using to see a boost to their signup, sales and conversion rates?
CONTESTS!
Yes, you read correctly. The age old marketing trick of attracting people to your brand and products by giving something away STILL WORKS.
And while you may not view this as being very innovative… thanks to the potential reach of the web (where we highly recommend your business have a strong presence); contests are a proven way of increasing your community, engagement & sales.
In an article by marketing experts, Hubspot, they reported on some interesting facts about the power of running online contests:
New campaigns acquire a 34% audience increase on average
1/3 of contest entrants sign up to receive email updates from brands and partners
Running a mobile contest increases the number of entrants by eight times
Statistically the best duration for a contest campaign is 25-60 days
These statistics show that the use of online and social media contests is one of the leading strategies to actively engage with your current tribe and boost your online audience reach.
We'll be thoroughly evaluating some great performing contest campaigns from real companies using KickoffLabs… and by doing so, hope to educate and inspire you to create your own viral social contest.
Whether you're just starting out with contests or have run hundreds of contests in the past, keep reading, because we've included some extremely valuable research that is guaranteed to deliver a positive ROI for contests and benefit your business.
Now let's get into exactly what our featured Ecommerce and startup customer contest pages are doing right to increase their signup and conversion rates.
The Contest Case Studies
1. DiamondCandles is a fabulous company that makes soy candles with a surprise ring inside it. Their candles cost $24.95 but the hidden ring can have a value between $10 – $5,000. They recently gave away the chance to win a candle containing a hidden ring with a value of $1,000 and an exclusive discount for people who sign up.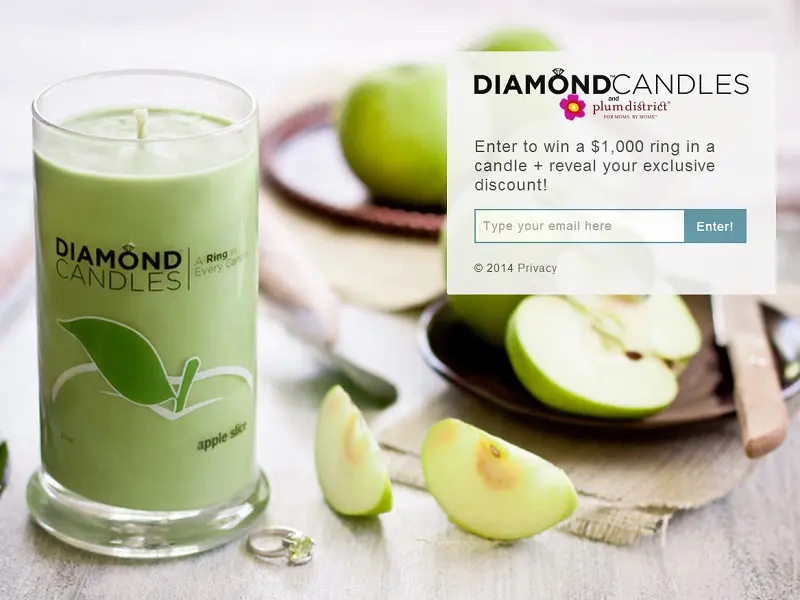 </a>
The Science Behind Why It Works?
By using a visually stunning image that is aesthetically pleasing, they are generating maximum customer attention. In a recent study done by Curalate examining more than 500,000 images posted by brands on Pinterest</a>; they describe how vibrant, multiple dominant color images show more engagement than their single dominant color counterpart.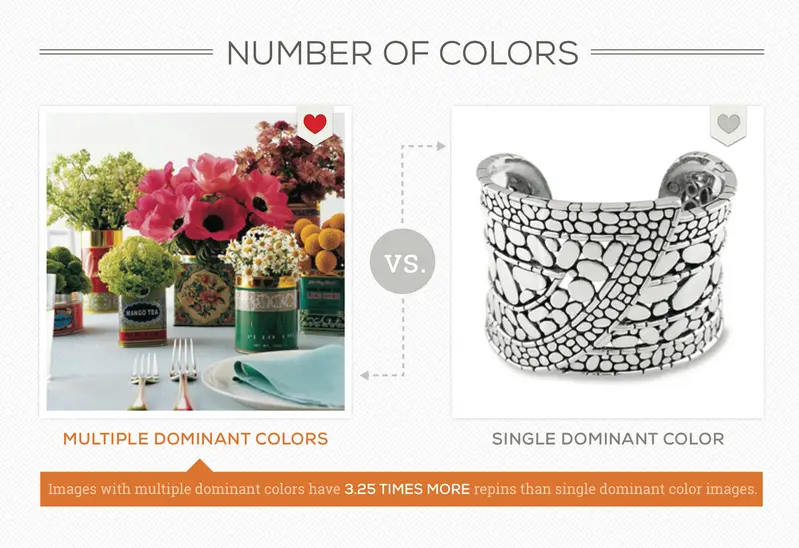 "This type of data is a major first step in helping brands and retailers predict which images will prompt consumer action…"<footer>

Click here to tweet this advice </footer> The full infographic, includes some other great principles for achieving more attention to your contest and landing page images.
Other Success Advantages:
Simple Signup Form with No Conversion-Killing Clutter.

Instead of filling every available piece of visual real estate, keeping the design clean to prominently display the call-to-action.

Not Concerned with Facebook Likes or Twitter Followers.

Certain types of contests thrive off social network virality, however in some cases it can be advantageous to reduce friction or the number of steps required for entry. The goal is to make it as easy as possible for people to sign up.

Incentive to Get the Email Address.

Offering a special discount code to contest entries will make the customer feel like they have already won something.
2. StartupPirates is a one-week program that enables aspiring entrepreneurs to get inside the startup world and learn how to develop a business idea. To help drive awareness and increase potential attendee signups, they bundled 3 essential startup books and created an awesome giveaway celebrating World Book Day.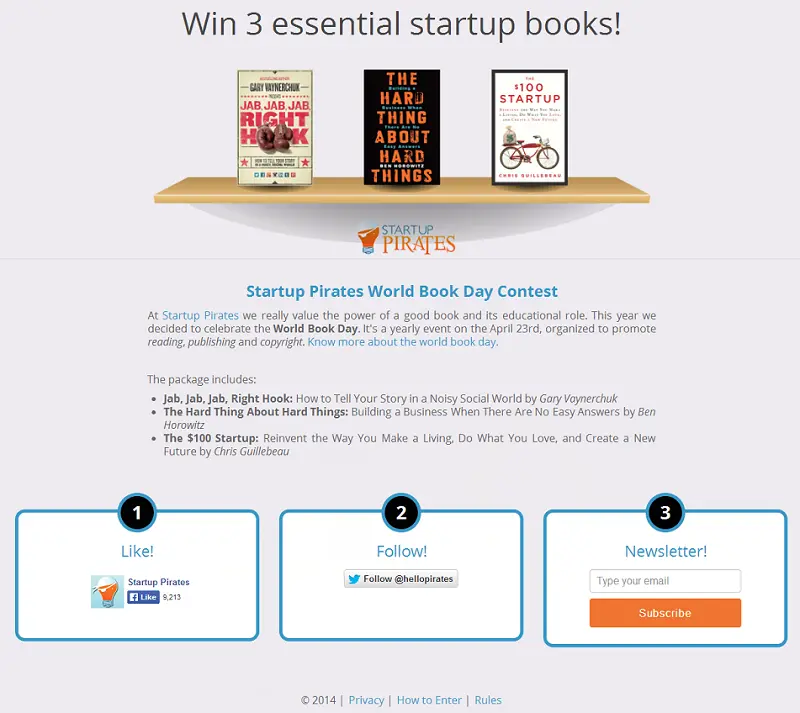 </a>
The Science Behind Why It Works?
Startup Pirates are doing precisely what Gary Vaynerchuk (author of Jab, Jab, Jab, Right Hook: How to Tell Your Story in a Noisy Social World) advises: leveraging their network. They do this by associating with the name of well-known authors. They initially had to reach out to the authors for permission to give away their books… from there it's as simple as asking contest partners to share with their tribe.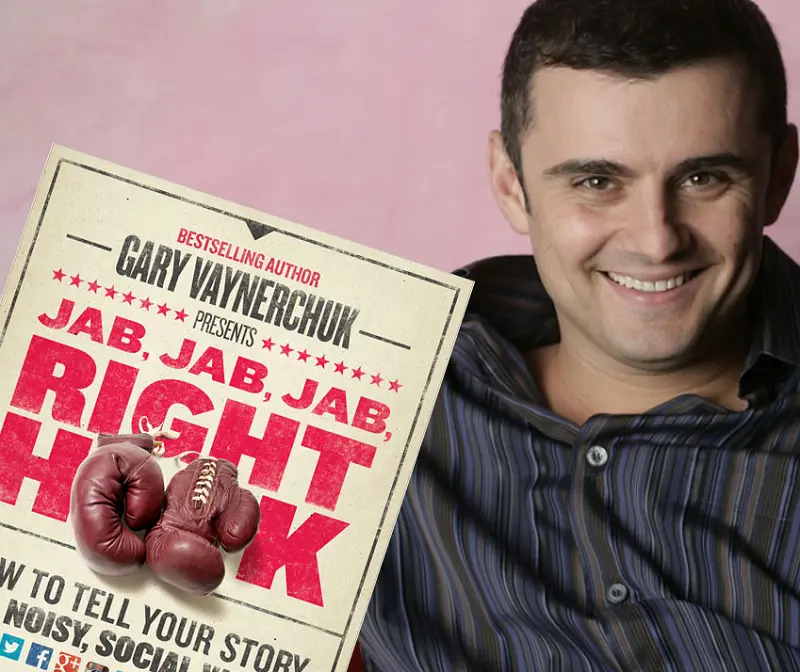 "Use every point of contact to weave stories about who you are and what your brand stands for."<footer>– Gary Vaynerchuk

Click here to tweet this advice </footer>

Other Success Advantages:
Appeal Directly to Your Niche Audience.

Filter potential customers by offering prizes that are directed to your target market.

Expand the Prize List.

By offering a packaged bundle the perceived value of the prize is increased.

Celebrate a Worldwide Event.

With so many worldwide events taking place, it's an easy excuse to celebrate with a contest or giveaway.
3. PetFlow conveniently offers high quality pet foods and products not found in local stores. For their KickoffLabs contest, they gave away a 6-month supply of premium pet food to owners who provided an email address and pet type.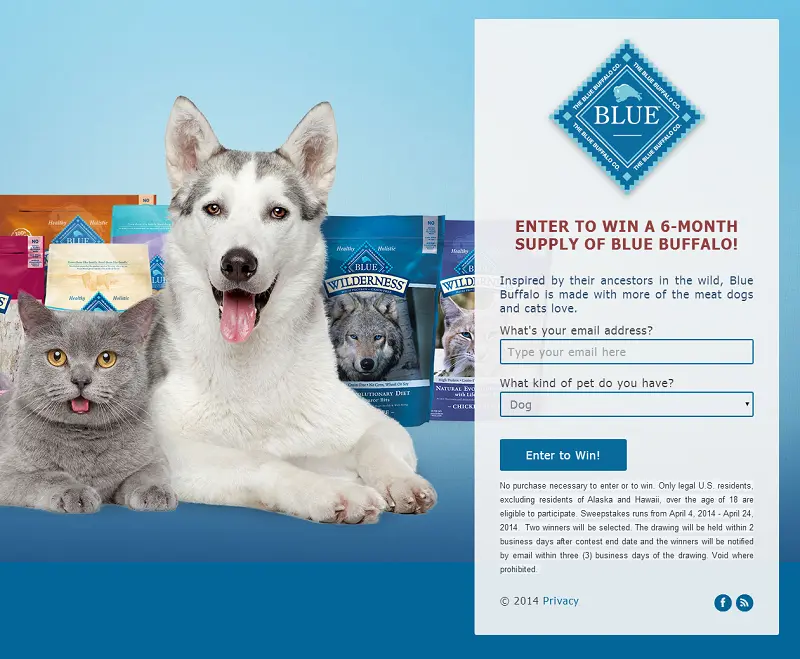 </a>
The Science Behind Why It Works?
Did the cute cat and dog in the contest image catch your eye, or cause a smile? That's because according to japanese researcher, Hiroshi Nittono, who lead a study for Hiroshima University, it's proven that both mood and focus improves when looking at pictures of cute objects…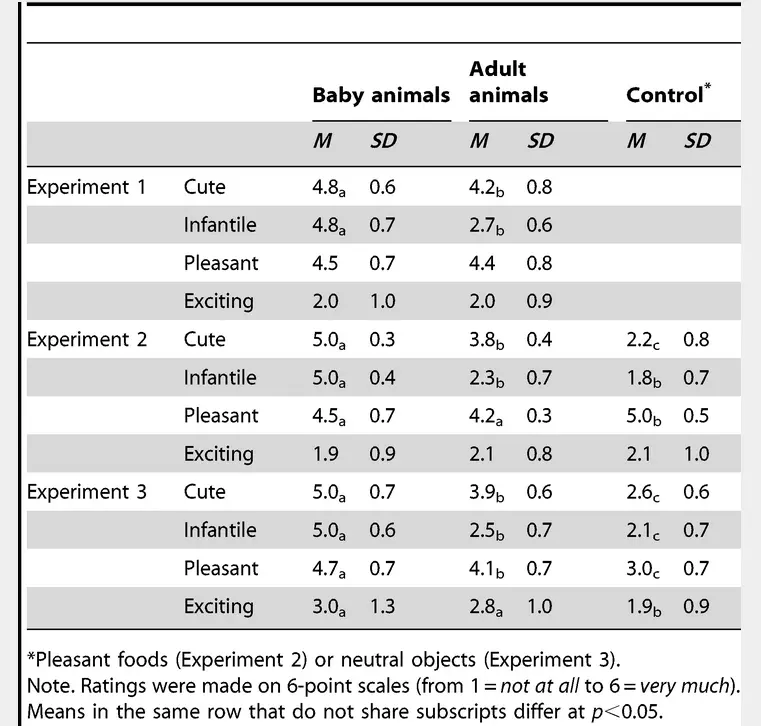 "Results show that participants performed tasks requiring focused attention more carefully after viewing cute images…"<footer>

Click here to tweet this advice </footer> … So if viewing cute things makes people more attentive; even though this contest was targeted at pet owners, if it's relevant to your brand, you should try experimenting with pleasant images on your contest and landing pages.
Other Success Advantages:
Trigger Customers to Compare with Lesser Quality Brands.

Most people are prudent about saving money, but there will always be those looking for and willing to pay for premium products that help improve their lives.

Understandable Rules Section to Clear Doubts.

Nowadays people tend to be a bit more cautious when giving away their information. Clearly stating your rules or restrictions will help address any concerns people may have prior to signing up.
4. Cadence Watch have been producing watches with superb quality and style at an unbeatable price, since its launch in 1985. They regularly announce contests and use KickoffLabs to collect leads for follow-up sales emails.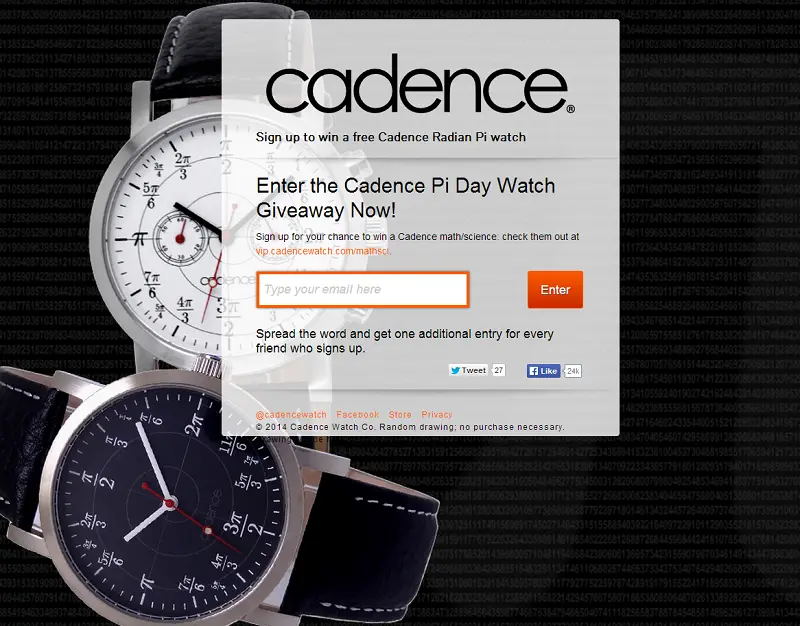 </a>
The Science Behind Why It Works?
The way Cadence constantly run contests could be seen as a form of "evergreen content" (long-lasting marketing). They are offering value that doesn't diminish over time and according to data collected by Moz, will retain it's usefulness in creating a steady stream of potential customers.
Even if Moz's data focuses primarily on informational content, try to look at the bigger picture of how creating marketing campaigns that are perpetually driving potential customers can help grow your business.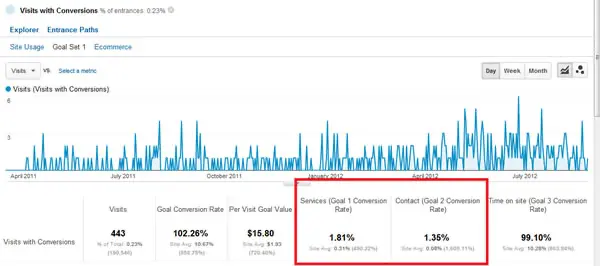 "…evergreen content can be used as a foundation for an overall content strategy to create sustainable traffic, brand growth, and increase the authority of your website."<footer>

Click here to tweet this advice </footer>

Other Success Advantages:
Get the Email Address Now.

A strong focus on collecting the email address as soon as possible for future marketing efforts.

Partner Up with Popular Traffic Sources.

Locate popular traffic sources and leverage potential partnerships for a visitor boost. For a cool example, check out the Cadence-Reddit partner watch.

Create a Contest for Each Type of Customer.

If you offer multiple product lines, you probably have multiple customer demographics. Use this to your advantage to create simultaneous contests for each customer segment.
5. MakoHaus is an online furniture and homeware retailer offering cutting-edge collections from emerging and established brands for style-savvy people. Using KickoffLabs contest and referral mechanics, they give away an ultra-modern armchair (with a value of $150 USD) to every person who successfully refers 30 friends to their sign up list.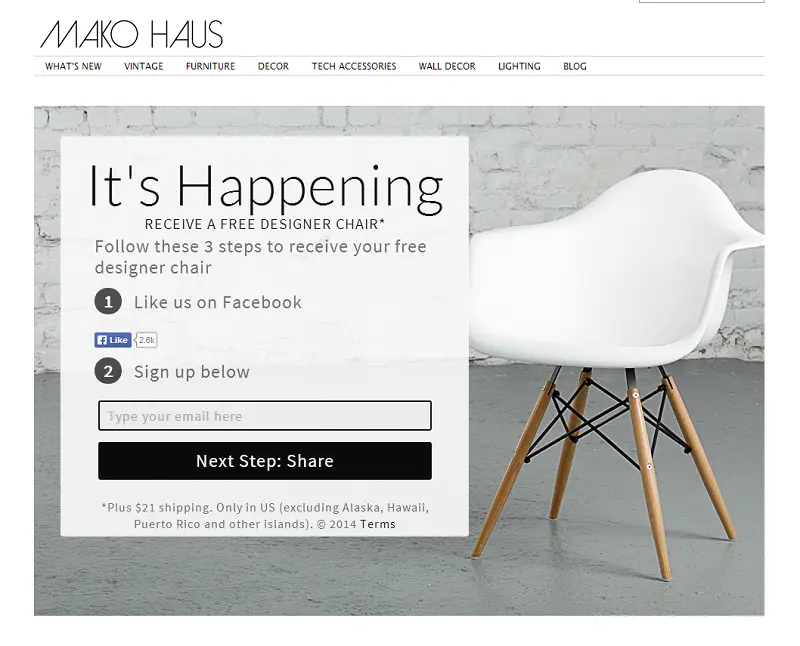 The Science Behind Why It Works?
The contest uses our KickoffLabs Embed Form and incorporates it to the site design. This helps with overall consistency by keeping redirects to a minimum. Maybe unknowingly, but this is the KISS Principle at play here…
"Keep It Simple, Stupid" is a philosophy which states that most systems work best if they are kept simple and therefore simplicity should be a key goal in design to avoid unnecessary complexity. The more confusing the process, the less apt you are to attract a high number of new customers. Think of ways you can simplify to keep the customer experience as straightforward as possible.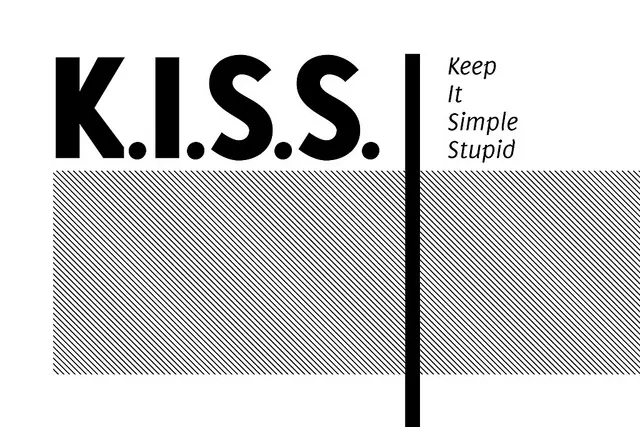 "Everything should be made as simple as possible, but not simpler."<footer>– Albert Einstein, early advocate of KISS principle concepts

Click here to tweet this advice </footer>

Other Success Advantages:
Grow and Reinforce Your Social Following.

The benefits to building an audience on social channels far outweigh the efforts. By requiring new signups to "Like" or "Follow" you on social channels, you'll increase brand awareness and stay "top-of-mind" for when customers are ready to make a purchase.

Exponentially Increase The Audience.

You'd be surprised at how many leads a single person can send you. By creating a prize that requires sharing with friends and colleagues, you can quickly add to the number of people entering the contest. Using our KickoffLabs Viral Boost feature you'll also be able to verify which customers have successfully completed the steps and reward them.
<strong TuckerBlair </strong> offers classically casual handstitched belts & accessories for prepsters. Using KickoffLabs, they launched a contest giveaway for 2 tickets to this years Kentucky Derby along with a runner up prize.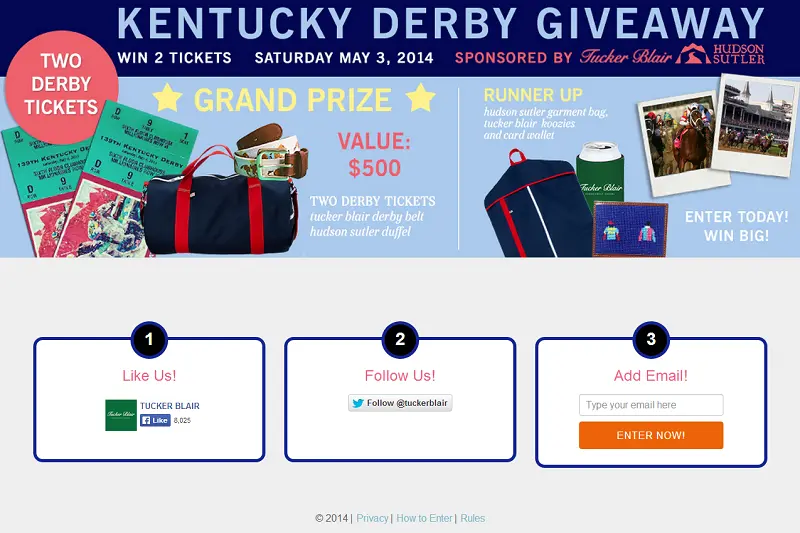 </a>
The Science Behind Why It Works?
The social potential is maximized by requiring contest entries to "Like" and "Follow" them on social networks. And while I'm sure you've heard the old "you need a social media presence" schtick many times over… we're actually going to reinforce that with some data from the "2013 Social Media Marketing Industry Report" published by SocialMediaExaminer.
In the report we find that 86% of survey responses say social media is important to their business and that marketing via social channels can help directly drive profits. On top of that we can clearly see further benefits from social media marketing efforts in the following graph.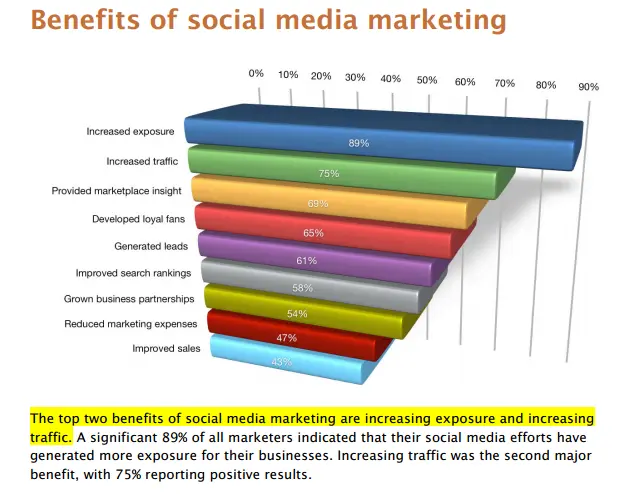 "If you're simply using social as a platform for lead nurturing or brand exposure, it's likely time to expand your strategy."<footer>-Michael Stelzner

Click here to tweet this advice </footer>

Other Success Advantages:
Offer a Secondary Prize.

By offering a second runner up prize, contest entries get the sensation of improved odds in their favor which in turn can boost sign up rates.

Promote a Brand Lifestyle.

Exuding a sense of tight-knit community can help increase brand loyalty and strengthen customer ties to your brand.
7. Co-Ed Supply delivers wonderfully curated college essentials that students actually want. Their amazing team created a dedicated website to collect new signups for their newsletters. Students with a valid .edu email address were then enticed to enter the giveaway of "a few thousand awesome boxes".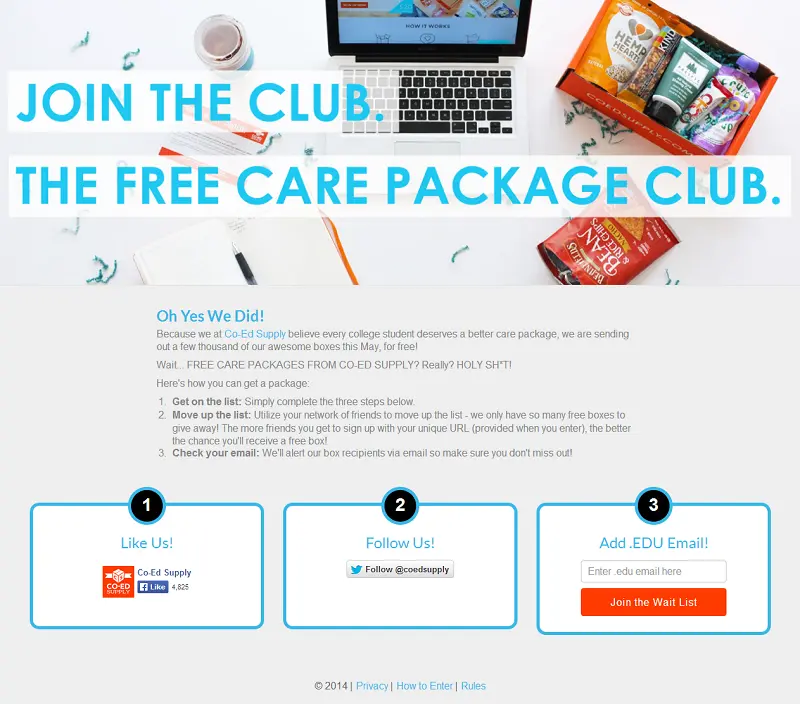 They're homepage site design even looks great alongside their KickoffLabs contest page, bonus points for consistency!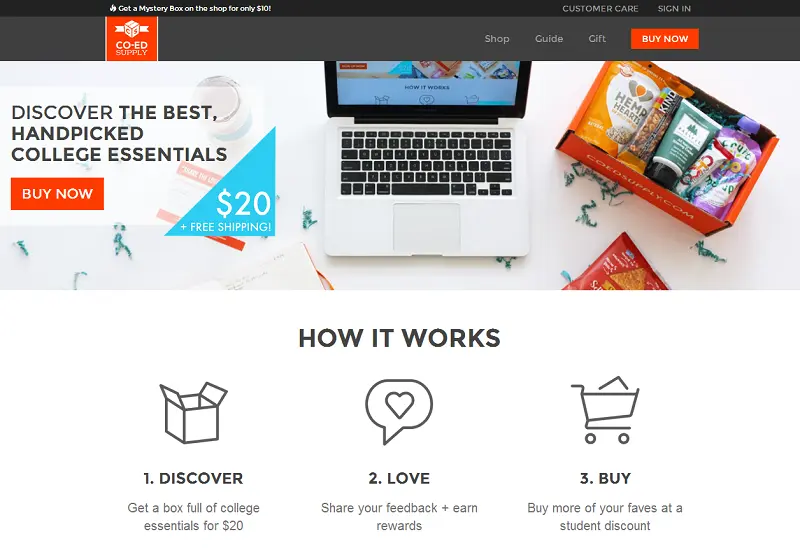 The Science Behind Why It Works?
The contest itself is a race against time and other fellow college-goers who would also love to get their hands on some free swag. This generates a sense of urgency and scarcity to increase engagement and desire. Through research done by gamification expert and occasional Stanford University lecturer Yu-kai Chou, one can assuredly conclude that scarcity does in fact drive demand.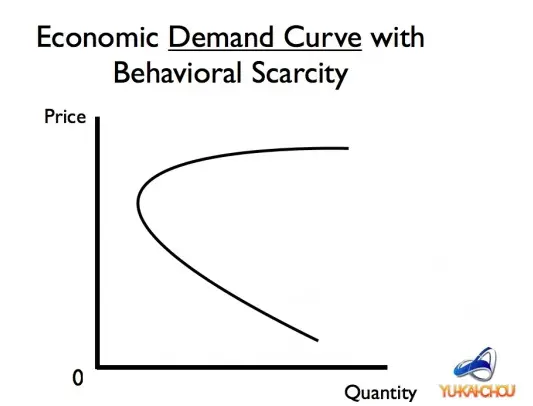 The excellent report even includes some great examples on creating the illusion of scarcity for service providers, goods & products, and startups.
"Scarcity works because people perceive that something is more valuable if it is less attainable… If everyone wants it, it must be good!"<footer>

Click here to tweet this advice </footer>

Other Success Advantages:
Take Scarcity and Urgency To Another Level.

Contests are a perfect example of scarcity and urgency, still it's possible to further boost demand by offering a large amount though limited number of prizes.

Increase social following by requiring to "Like" and "Follow".

We strongly believe there is value in fans and followers. Purchase intent can be directly influenced by following your brand, so it's worth putting in the time to share and engage with customers as part of your overall marketing strategy.
Final Thoughts
We really hope that by thoroughly reviewing these successful contest pages that you'll be able to use some of these validated strategies for your contests. Keep in mind that every technique we discussed may not work for your business, but our emphasis is on the fact that you should always be experimenting with new ways of improving your online contests.
Key Takeaways
Attention-grabbing visual content drives engagement. Use highly visual elements that improve customer attention and draw focus to the call-to-action.
Leverage the social networks of contest partners. Well-known names usually have a large following behind them. Gain access to their community AND get your brand or products endorsed.
Collecting email addresses can be essential to your business success. We see the obvious trend that our top performing customers are putting extra effort into gaining access to people's email inbox. Social media is great for sharing and socializing, but email is the perfect transactional opportunity.
Offering an amazing prize could potentially captivate your audience and help your contest go viral. Let's face it, people LOVE FREE STUFF and if your contest is both easy to share AND worth sharing, odds are people will tell their friends about it.
Whether you collect 1 or 1,000 entries, it's not about the number of signups. The real value comes from generating buzz and driving potential customers to discover your brand.
Contests empower customers to do the marketing for you. When friends receive a recommendation from another friend, it drastically increases brand loyalty and the likelihood that they'll make a purchase in the future.
Gather invaluable customer information. A great reason for running a contest is to collect additional information (names, phone numbers, etc) to gain more insights about your customers demographics. Better tailor your overall brand message by using data gathered from contest entries.
KickoffLabs Roadmap for Contest Success
Launch a beautiful contest page in minutes with our pre-built optimized themes.
Analytics and metrics to see how your contest is performing in real-time.
Publish to Facebook, WordPress & anywhere else on the web with a single click.
Identify and reward influencers that drive the most entries…
These are only a fraction of the powerful features included with your KickoffLabs account.
Ready to start growing your audience?
Signup for a free trial and launch your contest today!
In the examples above we teach you how to build a contest backed by solid research. But to reinforce that these techniques work, we'll be diving into our actual customer results and sharing some numbers on how their contests performed, besides rolling out more great advice on running successful contests, so stay posted…
What did you think about this in-depth article? Is this advice practical and effective? Send us a message on our social channels to let us know your thoughts!
– Josh, Co-founder KickoffLabs Follow @joshaledgard
Start Building Smarter Campaigns Today!{.btn.btn-warning.btn-lg}