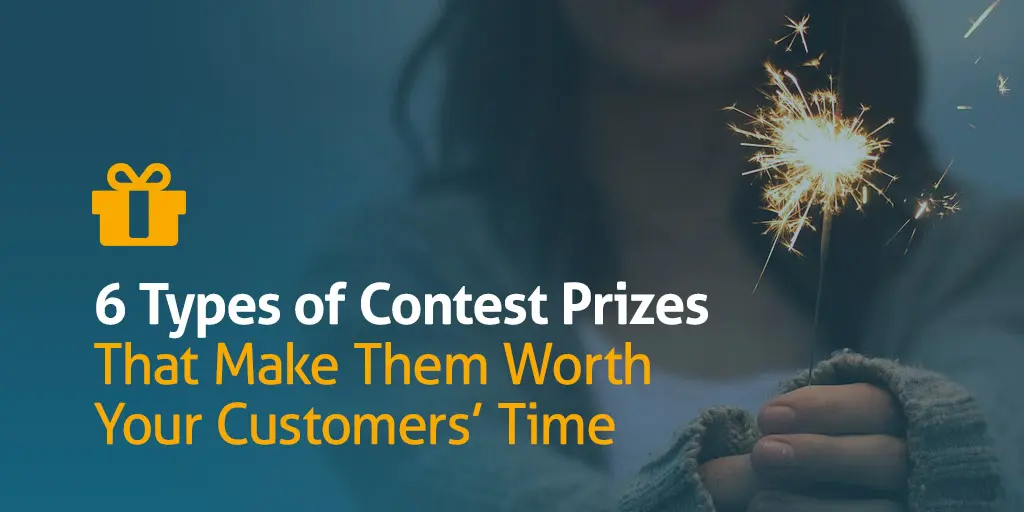 Yes, your customers want a free iPad. No, it's not always the best prize to offer. Without a doubt, the prospect of winning the latest gadget will excite your contestants, but are those contestants truly your target audience? Or are they only here today (with a burner email) for the freebie, and gone tomorrow without a trace?
There are options available that will entice your customer base. That's exactly what we'll delve into in today's post. Let's get crackin'.
Need help coming up with the perfect prize for your contest? Subscribe to receive this extra resource.
How to Decide on the Best Prize
Before we list the most popular prize types, let's tackle how to choose the right one for your customer base. Ideally, you should choose a prize that perfectly marries your goals and your customers' needs or wants. Here are some questions to consider:
Would you like to:
Grow your customer base with referrals?
Keep your community engaged after launching?
Figure out who your audience is?
After you determine your goal for the contest, it's time to decide which type of prize will excite your customers the most. Not every type of prize will work, even if it's awesome and something you love personally.
Let's say that you're targeting a demographic that is made up of Millennial urbanites. In this case, a camping trip to hunt elk in Alaska may not be the best prize ever. It may appeal to a select few in your demographic, but if you're creating a contest, you want to appeal to the largest group possible.
You can do this by clearly defining who your target audience is and what they want most from you (but don't want to buy). Now, align that with what you want the most.
You want to build brand recognition, your demographic likes to wear t-shirts and be casual. You give away branded t-shirts that the contest winner will proudly wear, and voila! You've just killed two birds with one stone: you've made a customer very happy, and you've commissioned your first walking billboard.
Don't believe this type of prize can contribute to your marketing strategy? Check out how Sujan Patel used giveaway t-shirts to make almost $1 million dollars. An impressive story but not a fairy tale. It can happen for you, too.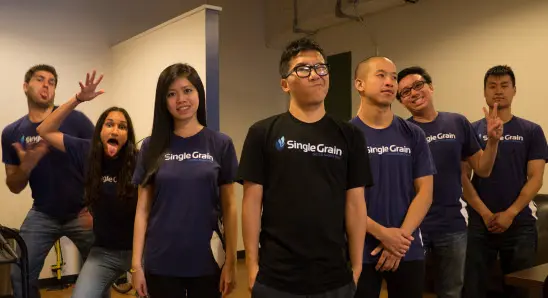 Now it's time for us to go over the six types of contest prizes your customers will love.
1. Your Product
Hands down, this is my favorite recommendation for a contest prize. By offering your own product or service, you know that those who enter are qualified leads (especially if what you  provide is highly niche).
Another great reason to entice with your own product? It's very budget-friendly. Instead of going out and spending top dollar on a prize, you'll probably end up paying just the cost to provide the product/service. But even if the cost is only in man hours, it's still most likely cheaper than buying a fancy prize.
If you're a service-based brand, you may offer prizes that your customers will love to win, such as a one-on-one consultation or entrance into a limited engagement masterclass.
2. Promotional Products
There's a reason why half of the pens you own are technically from the local bank: promotional products are killer marketing tools.
We talked earlier about how promotional products like t-shirts can build brand awareness. But that's only one way that promotional products are awesome. They also increase the likelihood that the winner will do business with your brand in the future. A study by L.J Market Research found that just over half (52%) of the people who received a promotional product developed a consumer relationship with the brand.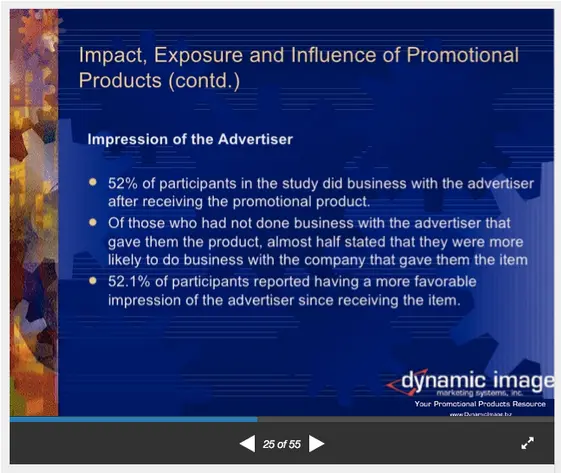 Don't be afraid to self-promote in your contests. It's a powerful way to develop top-of-the-mind awareness and instill loyalty in your customers, one t-shirt at a time.
3. Totally Unrelated But Totally Awesome
Now's the time when I chew my words and say it's okay to offer an iPad. Yes, it's true that sometimes an iPad is an option. But I recommend using this type of prize only when trying to build brand awareness, not necessarily customer loyalty.
Here's the thing: when you give away prizes that are unrelated to your brand, you'll have everyone entering. These people will not know who you are and will not care. But there's always the off-chance that by opening your contest to such a wide and diverse audience, you'll actually find some qualified leads who will want to do business with you.
Be careful with this option and use it sparingly, preferably around the beginning of your launch into greatness. It's a great option for boosting your likes, growing your page views, and increasing awareness.
4. Cold Hard Cash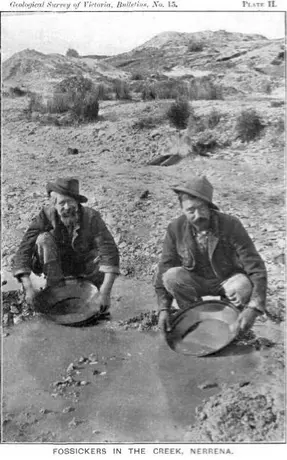 No one turns down free cash on the Internet. It's like the modern day Gold Rush. But cash almost always seems disconnected from your brand. Unless you offer financial services/ products, it's hard to associate cash with your brand.
This type of prize works best if you raise the barrier for entry. Instead of using a sweepstakes type contest where winners are chosen at random, ask for more from your contest entrants. An example is to require users to submit a video and award the prize to the entry with the most likes or comments.
Things to keep in mind: don't insult your audience with too little and don't bankrupt yourself by offering too much. Here's a good starting point: anything under $10 makes my eyes twitch. I suspect your audience is the same.
5. A Prize from Your Sponsors
Do you partner up or have sponsors who are willing, ready and able to offer the contest prize? That's great news– no money out of your budget! But remember that the same rules apply. Ideally, the prize should be relevant to target demographic.
For example, say your brand provides information and reviews on family-friendly spots in your city. You can then partner with a local, highly-rated family-friendly restaurant. Together, you give away a free gift certificate for four to that same restaurant. It's great exposure for the restaurant, it's free for you, and it's relevant for the customer. That's what I call winning.
6. The Experience
Another prize type that's growing in popularity is the experience gift. You can offer skydiving, kayaking, scenic cruises, or race car driving, just to name a few options. Here's your opportunity to think creatively.
Use the experience to further increase brand awareness or advertise upcoming events. For example, offer an all-expenses-paid trip to your upcoming class, course, or seminar. Make sure that you also use a landing page to advertise why this gift is so awesome. Go in-depth and really sell it, especially if it's an experience that your audience may not be familiar with.
Check out Cloud 9 Living for more ideas.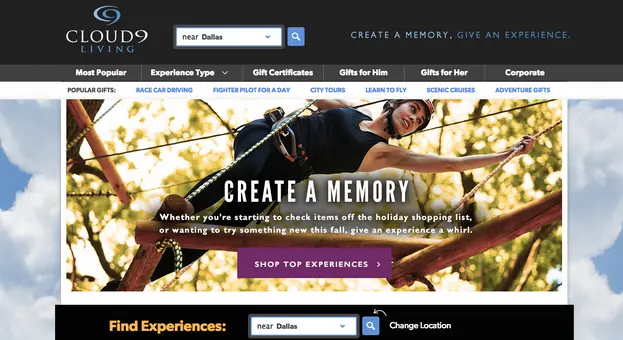 Final Thoughts
It's not one-size-fits-all when it comes to contest prizes. You may find the best answer for your brand is a mixture of two or more prize types, even in the same contest. One of the best things about contests is that there's no limit to how many you can create. Mix up your prize offerings until you find the one that drives your audience wild. That's when you'll have a winner!
If you're looking for the perfect platform to run a successful contest, look no further than KickoffLabs! We make it easy to setup a viral contest page and give away the prizes that you've worked so hard to select. Learn more about how to create a contest with KickoffLabs here.
Need help coming up with the perfect prize for your contest? Subscribe to receive this extra resource.