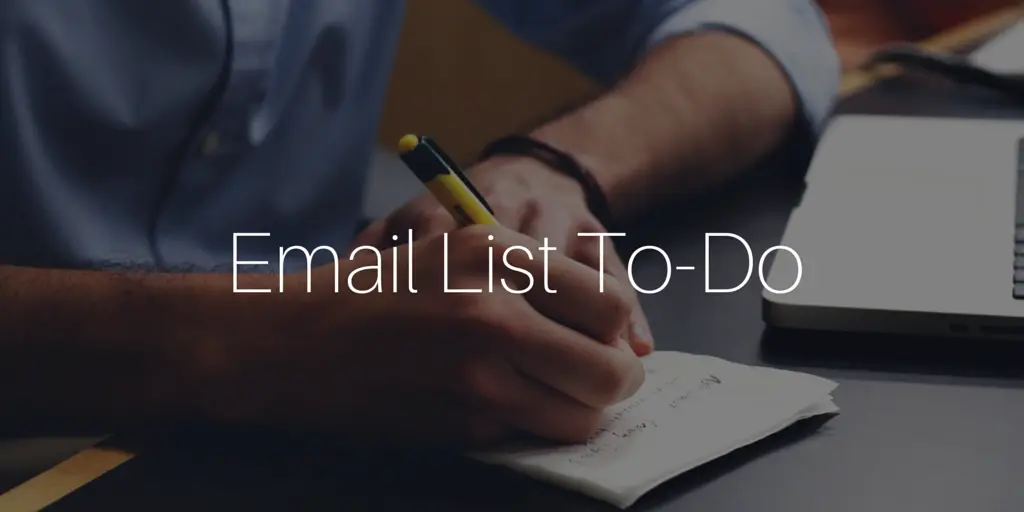 So, you've finally bit the bullet and started an email list. Congratulations on getting the framework in place. Now, it's time to start rewarding your subscribers and growing your email list even further. You know, all the things you need to do on your road to total world domination.
Wait a minute– are there some of you reading this who haven't started your email list, yet? You already know the value of an awesome landing page, that's why you're here. Combine that with an easy sign up page, and you'll be converting like crazy. So stop everything, sign up for Mailchimp, and then come back. We'll wait. And, no you don't have to have a huge audience base to create an email list, we'll explain more later.
Now that everyone reading this has an email list, let's talk about how to rock your email list like a boss.
Be sure to download our list of resources for growing your email list here.
Follow These Best Practices for a High Open Rate
You'll definitely want to follow these top practices to avoid landing in the spam den of doom:
+Personalize your sender name. There's nothing more dreadful than a "do-not-reply@youremail.com" as the sender name and email address. Instead, shoot for something like "josh@kickofflabs.com."
+Keep your email subject line short (within 50 characters). You're competing with an awful lot of emails, so you want your email newsletter to be easily scannable and stand out from the crowd.
+Make the subject line personal (i.e. "Hey Jacqueline, here's how we saw a return of…") There's nothing more attractive to the human eye than his or her own name, or at least that's what Dale Carnegie said in his treasure to mankind's How to Win Friends and Influence People.
+Make sure your email is responsive (i.e. it looks great when opened on mobile devices like smartphones and tablets). With Mailchimp, you don't have to worry about making this an extra step.
Send them a Welcome Email
(and set expectations) (give them a surprise – link back to your site, don't download directly from email)
Immediately after sign up, you should fire off a welcome email. And I'm talking within the span of five minutes. This is when your new subscriber is expecting to hear from you and when they're most energized about your brand– I mean, they just signed up, so they're still in the zone.
Oftentimes, as is the trend these days, people sign up in exchange for a free gift. Maybe you've provided an ebook or a list of resources. Within this email, you should send them a link to this gift.
That's right– a link. Avoid the temptation to make the link downloadable directly from your email. Instead, route your subscriber right back to your website and let them download the freebie from there.
Another important consideration is to set expectations for your subscriber. In this email, you should describe how often you'll be sending your emails. Will you send daily, weekly, bi-weekly, monthly? (It's not worth having an email list if you send less than once a month.) What type of content will you provide– promotions, behind the scenes, extra resources, subscriber-only videos? Make it plain, and make it valuable.
If by chance the subscriber did not sign up in exchange for a freebie, you may want to give them a freebie just for joining. By the way, switch up your freebies periodically. There's nothing enticing about your free ebook for dominating MySpace.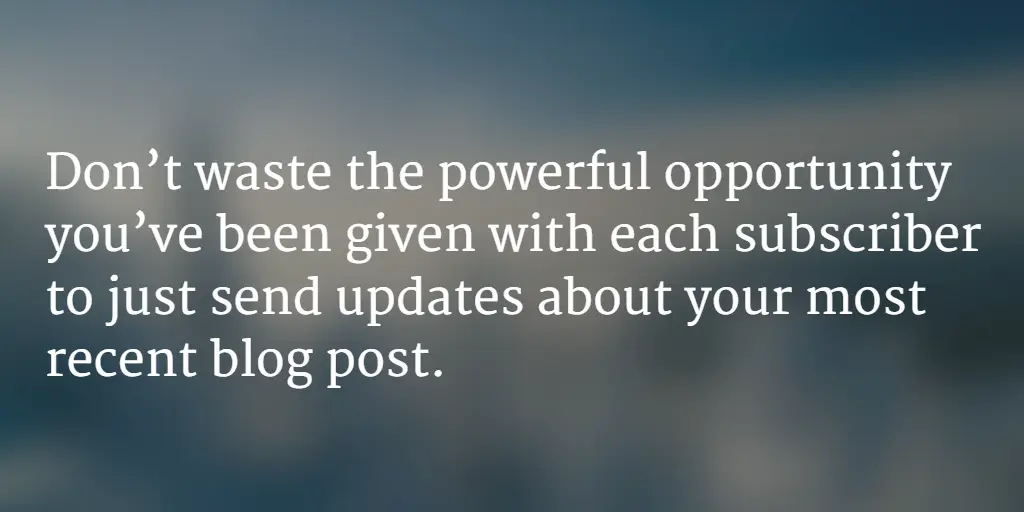 Give them Exclusive, Subscriber-only Content
One of the perks of joining an email list is receiving content that isn't available to the general public. Don't waste the powerful opportunity you've been given with each subscriber to just send updates about your most recent blog post. Boring! You can also send your subscribers exclusive behind-the-scenes look at your offices, your upcoming projects, or pop up Google hangouts. You can also provide them access to invitation-only email courses, ebooks, and webinars.
Consider that your email subscribers, once activated, can provide incredible word of mouth marketing for your brand. You activate them by getting them involved and engaged with your brand. You give them value above and beyond what they would get by normally reading your blog or following your updates on social media.
Answer Frequently Asked Questions
Do you find yourself fielding the same questions over and over again? It's great that you have a FAQ page on your website, but what about devoting an email series to it? Identify your most common questions and then provide thoughtful or fun (or both) answers to these questions.
If you don't want to devote an email series to your FAQ, you can simply create a section in your newsletter to address these common concerns. Encourage your subscribers to submit questions for this feature. It will be an attractive subscriber-only perk.
Send them Your Best Curated Content
Depending on how far along you are in your online presence, you may have covered a lot of value information in your blog. You should periodically curate this information and share it with your subscribers.
For example, at the beginning of the year, you can send your email list a retrospective where you showcase "Our Most Popular Blogs of Last Year." You can also do this once a month, if you're particularly prolific with your blog posts. This action drives increased activity to your most popular blog posts, so it's like an infinite circle of life. cue the _Lion King_ theme song
Invite Them to Join Another Email List
You thought you should have just one email list? Oh, no! Think again. Just like you shouldn't have one Lays potato chip or one landing page, you shouldn't have just one email list. That's because, as you grow your subscriber base, different audiences need different information from you.
While you'll have newbies who may have signed up for your email list to get a free ebook or resource, you'll also have OGs on your list who know all of the beginner goodness and are ready for the next level of your offerings.
To be as specific and relevant as possible to your email list subscribers, you'll have to speak directly to each group. You can't do that when you're trying to be all things to all people. That's why you should niche it down so that each email sounds like it was written directly to the recipient.
Final Thoughts
You've made the first and hardest step– you've committed to maintaining an email list. Now, it's all about adding value to your subscribers. Use these tips and you'll undoubtedly grow your email list and make merry your current subscribers. And, if you need assistance along the way, let us know. We're happy to help.
Psst. Don't forget to download our list of resources for growing your email list here.