So you've created an amazing giveaway and put thought into every detail. You know precisely what you'll be giving away, you have the main goal, and you know your audience. Now you want to tell everyone about your giveaway and ensure you market it effectively to reach the widest audience possible. You will want to utilize social media and ensure you advertise your giveaway to the fullest extent to ensure you have the highest chance of people participating.
To market your giveaway or contest, it goes without saying that you need an eye-catching and enticing image that will stand out. You need a powerful visual aspect to accurately display your giveaway and encourage people to view it further. Getting a good giveaway image can be challenging, but it's doable with the right resources. In this post, we'll look at what it takes to get a good giveaway image and what you should include in getting the perfect giveaway image.
What Is A Giveaway Image?
A giveaway image is an essential element of any giveaway or contest campaign. It encompasses all the images used for the promotion, including those shared on social media, Facebook, Instagram, and the hero image on the landing page. The image should be strong, distinctive, and tailored to each platform and audience. Its purpose is to create a lasting impression and association with the giveaway. Therefore, investing time and effort in creating a giveaway image that resonates with the target audience and stands out from the competition is crucial.
What Makes A Good Giveaway Image?
When sharing about your giveaway or contest on social media, you want to ensure your image is perfect. Whenever you're sharing an image on social media, it's essential that your image is excellent but especially when you're promoting your giveaway. A good giveaway image must have a few signature and vital aspects that will help attract viewers and accurately describe the giveaway details. When you're thinking about what makes a good giveaway image, you want to ensure that it includes the following crucial elements:
Has a Compelling Contest Headline
Crafting a compelling headline for your contest image is crucial in grabbing viewers' attention. Keep it concise, yet impactful, using attention-grabbing words that convey the excitement of the contest. Use a font style that's easy to read, and ensure the headline stands out against the background. In this example, Dynamic Scooter used bold, colorful fonts to capture visitor's attention.
Has a Strong Call to Action That Encourages People to Participate
Your Call to Action (CTA) serves as the push that guides your audience to acknowledge the worth of your offering. It functions as a straightforward "call to participate," encouraging your viewers to take the leap and participate in the contest.
Typically, CTAs comprise a compelling statement with clear directives answering why should I sign up as a lead? What's in it for me? For example, the prime CTA for Bikupa was receiving free product.
Clearly Shows the Prize the Winner Will Receive
Selecting a captivating landing page hero image is essential for showcasing the prize effectively. Opt for an image that prominently features the prize, ensuring it's clear, high-quality, and visually appealing. Use vibrant colors to draw immediate attention to the prize. Remember, a well-chosen hero image can significantly enhance the overall appeal and engagement of your landing page. For example, Fresh Cut Paper used an image of a bouqet they were giving away.
Has Correct Sizing for Each Platform
Crafting effective social share images involves tailoring them to each platform and adhering to optimal sizing guidelines. For optimal results, design share images with dimensions tailored to the specific requirements of platforms like Facebook, Twitter, and Instagram. Utilize eye-catching visuals and vibrant colors to draw immediate attention to the prize. Incorporate the image in a context that resonates with your audience, enhancing the allure of the reward. Remember, a well-chosen hero image can significantly enhance the overall appeal and engagement of your landing page. For example, used the image of their credit card that you could get early access if you signed up.
Once you have your images designed, you can esaily set-up the social sharing defaults within the KickoffLabs campaign settings.
Learn more about setting up the social sharing and best practices in KickoffLabs here
Canva Template Best Practices
Canva is a graphic design platform that allows users to create a wide range of visual content, including presentations, social media graphics, posters, and more. It offers a user-friendly interface with drag-and-drop functionality and a vast library of templates, images, and design elements. Canva templates are an excellent option for businesses looking to create eye-catching templates for their giveaways.
When utilizing Canva templates to design contest images, it's important to follow a few best practices for optimal results.
Choose a template that aligns with your contest's theme and your brand's visual identity.
Customize the template by adding your own images, text, and colors, ensuring it resonates with your audience.
Maintain a clean and uncluttered layout, highlighting key information such as the prize and entry details.
Pay attention to font choices for readability and consistency.

Lastly, before finalizing, preview the template across various devices to ensure it's visually appealing and responsive.

Adhering to these practices will help you create eye-catching and effective contest images using Canva templates. Check out our Canva templates to help get you started.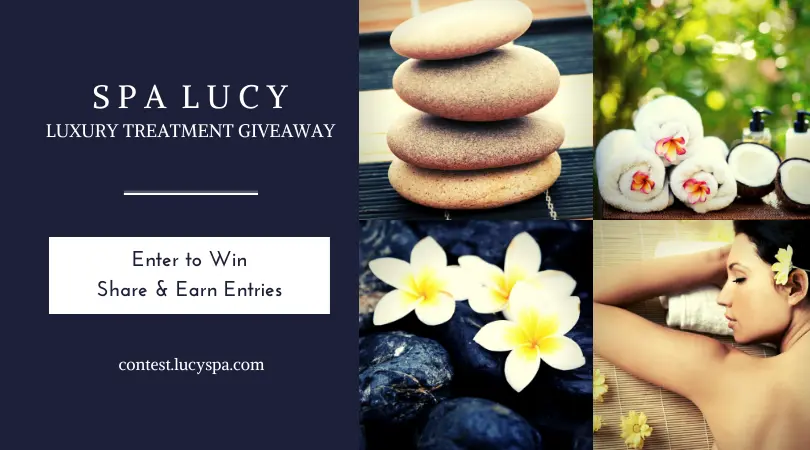 Incorporating Your Canva Designs in KickoffLabs
Now that you're equipped with these stunning designs, it's time to strategically deploy them within KickoffLabs. Here's a few ways you can put them to use:
Kncorporate them as the hero image on your KickoffLabs landing page.
Utilize them as the hero image in KickoffLabs pop-ups.
By leveraging these designs in these various capacities, you're sure to make a remarkable impact on your campaign's presentation and reach.
Tools To Find Your Giveaway Images
There are numerous tools available to assist you in finding the perfect photo for your giveaway:
Get Started With Your Next Giveaway Today!
Now that you possess a captivating image to promote your contest, consider using kickoffLabs to set up your next giveaway! A well-designed giveaway image that resonates with your target market can give your contest the boost it needs to reach more people. With a bit of effort and creativity, you can have the perfect giveaway image to promote your contest across all channels. Get started for free with a variety of our KickoffLabs templates!