Do you have an awesome designer on your team who could make your landing page just a little bit more personal? Would you like your favorite copywriter to spice up your page's content? Or do you simply wish you could offload some of your email lead generation work to another teammate?
Great news. Now you can with KickoffLabs Multi-User Accounts.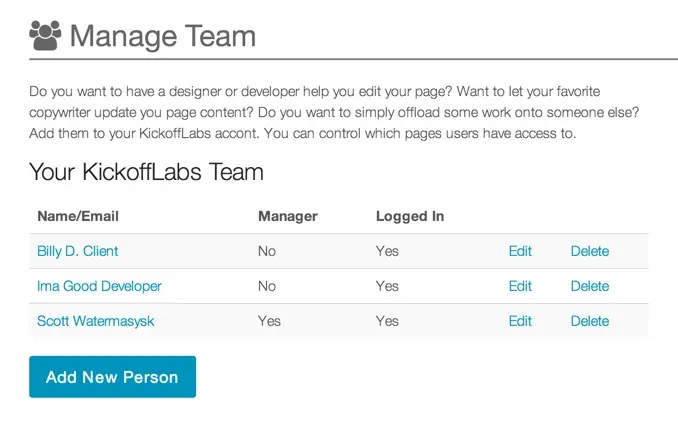 Great…but what the heck is a Multi User Account?
Glad you asked!
A Multi User account enables KickoffLab's accounts to have more than one user (clever naming huh?). No one but the account owner will be able to change the billing and you can even control access down to each landing page or customer list.
This has been a very often requested feature and we are super excited to share it with you. Go ahead and:
Invite your designer or developer in to work on a specific campaign.
Add a member of your marketing team to collaborate on copy.
Give clients access to view their reports or even edit their pages directly.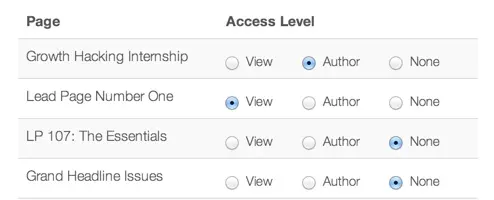 Have no fear. You can choose to make someone a manager and give them access to everything except billing OR you can limit them to just viewing reports on one page.
We'd love to get your feedback so go ahead and give it a try. It's available now to every Business plan level subscriber.