The following is a great guest post from Audrey Cu. Audrey runs Business Operations for LaunchBit, an ad network for email. When she's taken off the various hats that she wears at LaunchBit, she is an avid USC Trojan football fan, likes to travel, cook and bake.
As a young adult, did anyone ever tell you that social interactions all had a real life application? Sure, it's unimaginable how you can take attending a college frat party and relate that to real life, but it's possible!  Whether it was a frat party or the first cocktail party that you attended, those were the building blocks for business skills that you can use now.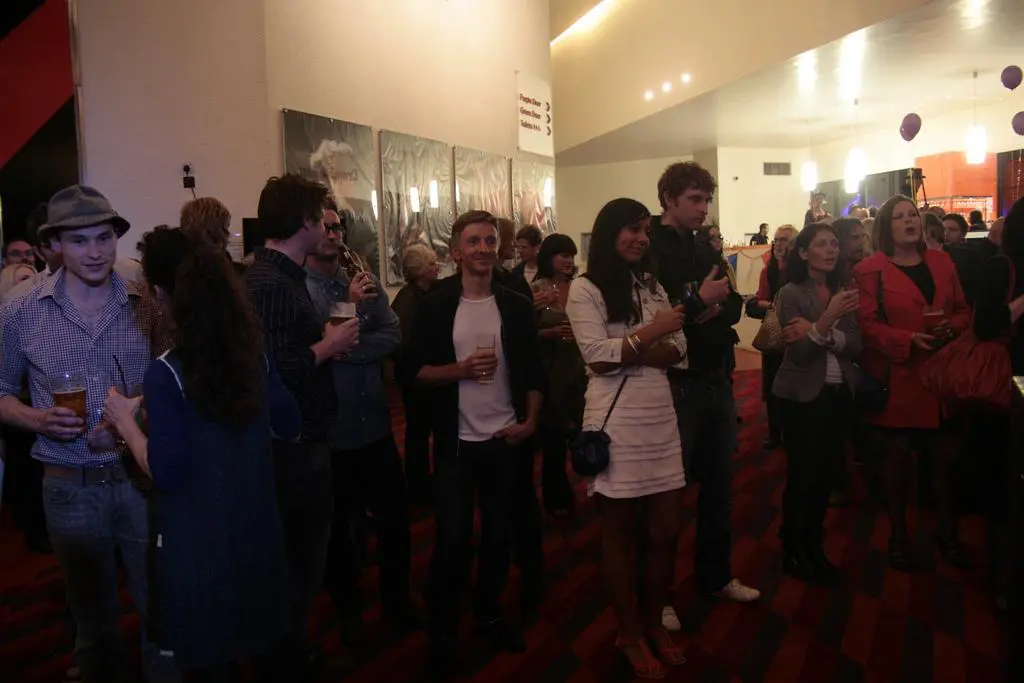 Imagine back to that first party. The evening probably started out with you entering the room, mingling with the first few people that you bumped into, introducing yourself, engaging in a conversation, and asking follow-up questions to maintain the dialogue.

Now, how does that relate to lead generation, you ask?  It's simple. Fast forward a few years to where you are running your company's marketing department.

You are now responsible for marketing your company's products. You select your marketing channel(s) such as LaunchBit, an ad network for email, or other display or search networks. Using that channel, you then drive traffic to a landing page. Once you get people to your landing page, you will introduce your product/service in order to get them to sign up. You will want to include as much information on the landing page as necessary, to keep your audience engaged, similar to how a party invitation includes all of the details for the fete.  Then once they sign up, you will follow-up, nurture, and cultivate those leads.
Landing pages can be created for a variety of purposes, ranging from gathering user sign ups before a product has been launched to offering free products such as ebooks, case studies, or white papers.
In LaunchBit's ad network, we have found that the most successful ad campaigns have been for lead generation.  When advertising within opt-in emails, subscribers are not only engaged to begin with, but they are also more likely to be moved by a strong, relevant call-to-action.  So for example, if you are promoting a marketing tips ebook, and the promotion is included in a marketing newsletter, those subscribers will find value in the ebook and want to sign up for it.  If the ad in that same newsletter were for a photography class, there would be less interest because it is irrelevant to the subject matter at hand.
Easy enough, right? You will, however, still need to make sure that you have an informative landing page, with a clear call-to-action.  If visitors get to your landing page and are not sure what they are signing up for, then you will have lost their interest.  Going back to the party example, if you receive an invitation to a party, but it does not tell you what it is for, and only provides you with a date and time, how could you decide whether or not to attend?
What about the ad creatives being used? The creatives for your ad campaign should be relevant to the landing page.  If the two are unrelated, your audience will feel mislead.  Imagine receiving an invitation to a Halloween party.  Because most Halloween parties are costume parties, you assume that you should dress up, but once you show up, no one else is dressed up. How awkward would that be?
When you plan for your next lead generation campaign, think in terms of planning and attending a party.  What will your guests want to know in advance?  What will they expect once they get there? Make sure you're prepared.
Thanks,
Audrey Cu
PS:  As you start driving traffic to this landing page, checkout LaunchBit's ad network.  If you enter "KICKOFFLABSFRIENDS" in the Notes/Comments field when you start a campaign, you'll receive 20% off after you have spent $500.