Boost your engagement for the holidays with a Halloween giveaway! There's no better way to scare up more leads with an engaging Halloween giveaway. The best part is, you can get launched in no time with help from this article and our included templates. 
Quickly Create Your Halloween Contest
It is easier than ever to get started on your spooky Halloween contest. Use our special Halloween giveaway theme and use these Canva templates for emails, posts, your layout, or wherever you want them!
Bonus Entry/ Unlock Rewards Simple Giveaway Theme: Get your contest running with no hassle. Use our Halloween theme template to create a simple enter-to-win contest with actions you want leads to take, or customize it to make it your own! It's as easy as choose, drag, and drop.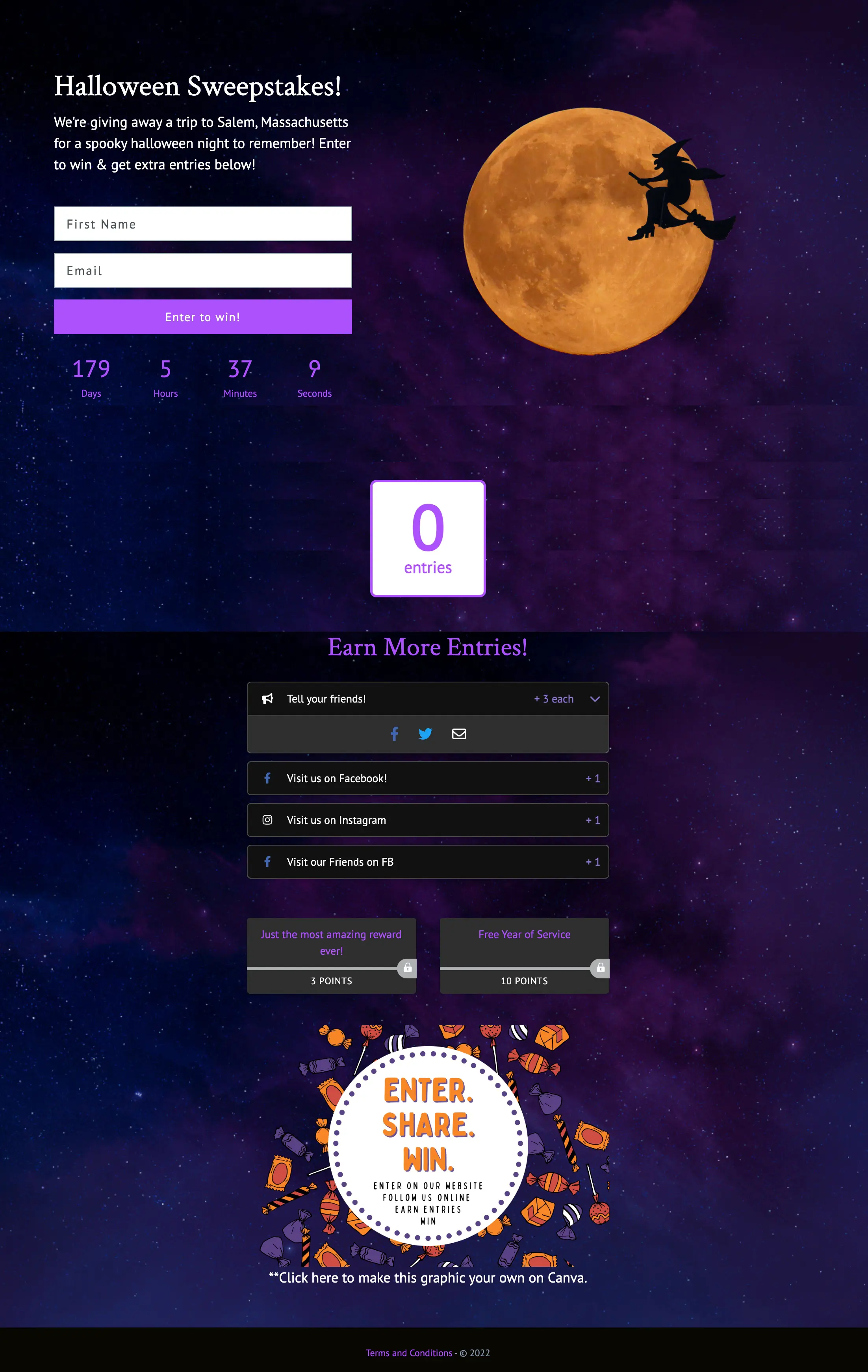 Ways for Leads to Engage and Earn Entries/Prizes for Halloween
There are many ways to creatively encourage your audience to participate. Here is a quick list of some of our favorites:
What is your favorite Halloween tradition? Encourage entrants to share their thoughts with you either publicly on social media or privately through our SMS option. As the contest is live, use these stories as a way of communicating with your new email list by sharing a few every week.
Share your favorite Halloween drink recipe. A text entry is a great option here too, that way they can earn more easier by texting as they go! Bonus points for adding the recipe or their story to their referral social sharing. Pick a few to share with your email list or reshare on socials.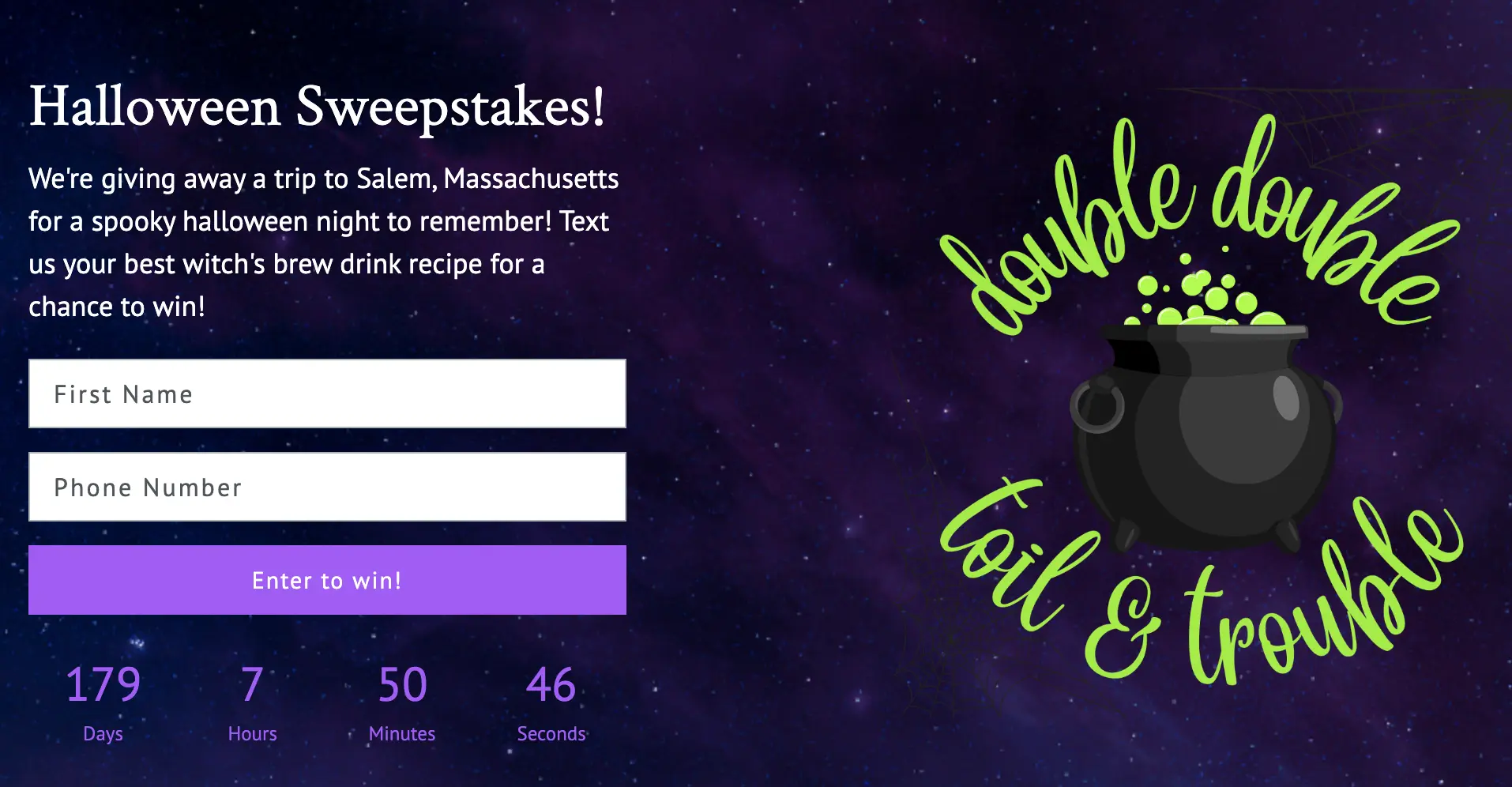 Polls. Voting for something holiday themed is a fun interactive way to encourage lead engagement. You can add a poll right to your lead capture and have your audience vote there, or even ask your leads to vote elsewhere (Such as facebook or Twitter) through your actions. Something as simple as "what is your favorite Halloween candy?" works here. 
In landing page example: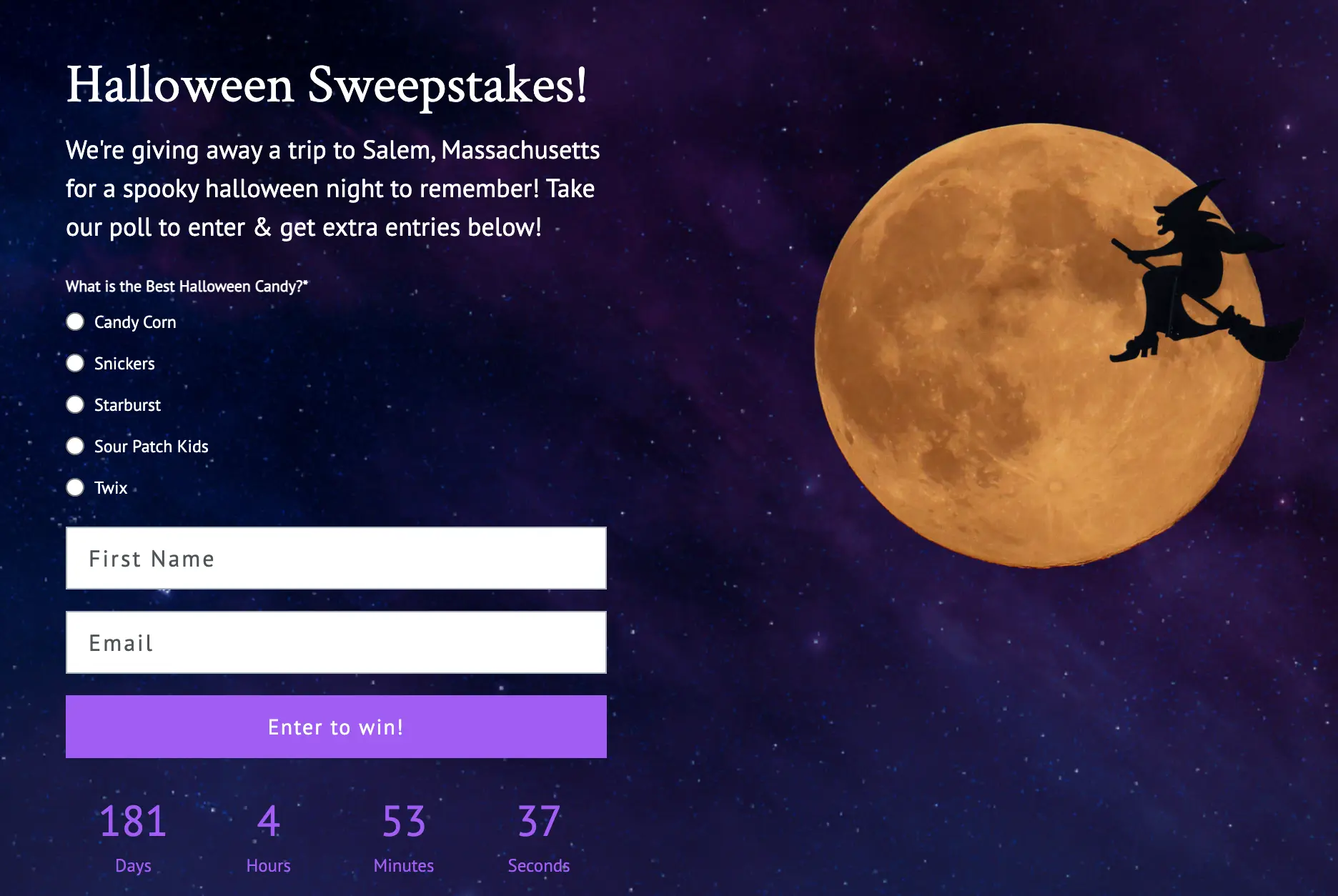 Poll by Actions Example: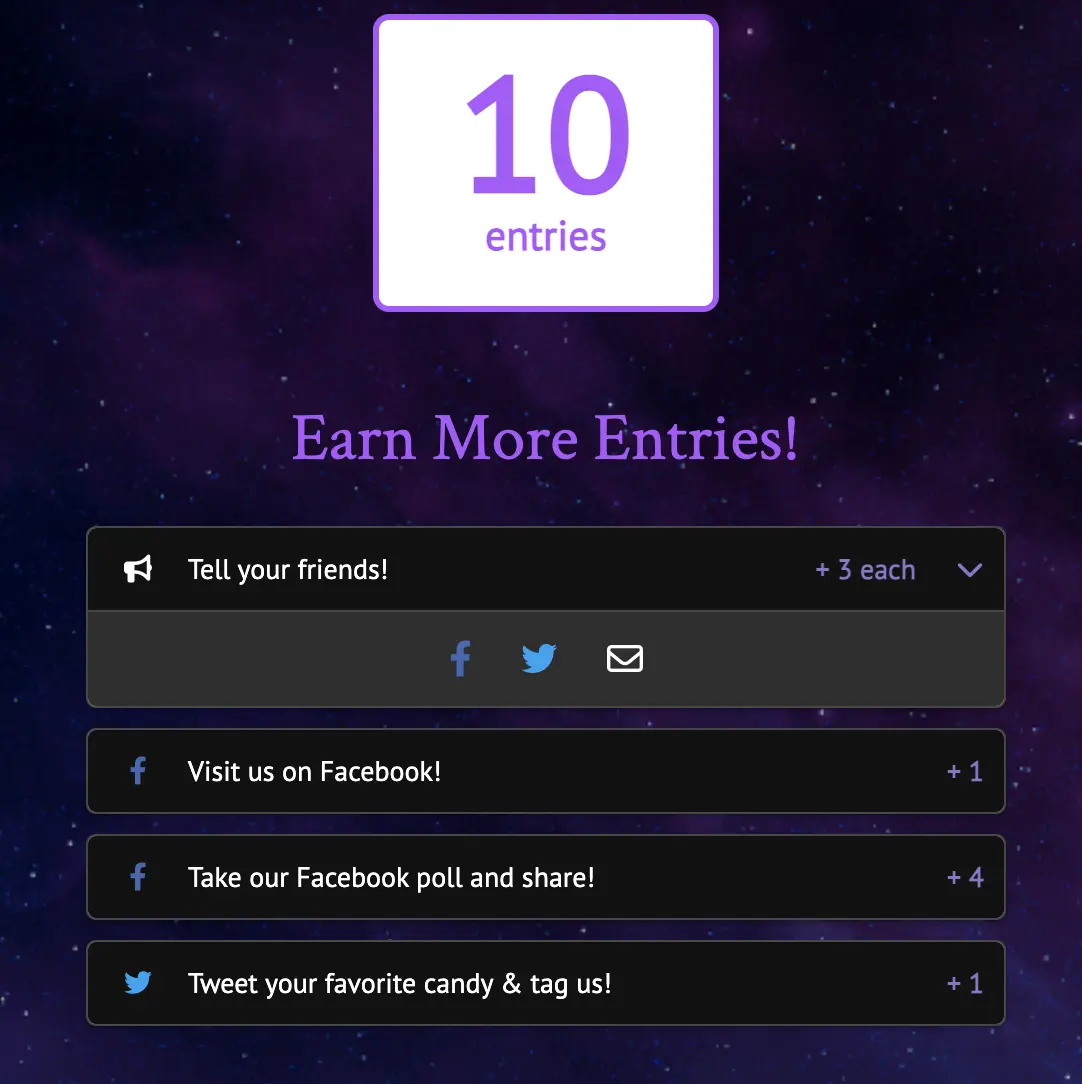 Costume photo sharing contest. Want to engage more on Instagram, Facebook, or other socials that need a viral boost? Have your audience share their best halloween costume photos, their holiday decor, or their best pumpkin carving and tag you! Reshare your favorites.
Pre-orders. Offer incentive to pre-ordering your product by choosing one at random to earn theirs for free.
Specialty items. Connect your POSto capture points for purchases in order to encourage sales during your contest period. Giveaway a limited edition seasonal themed item. You can make this part of a milestone reward if it's a smaller ticket item or the grand prize if it is very exclusive
Halloween Sweepstakes Grand Prize Ideas
Some simple ideas to get you started when you think about a grand prize for your holiday sweepstakes.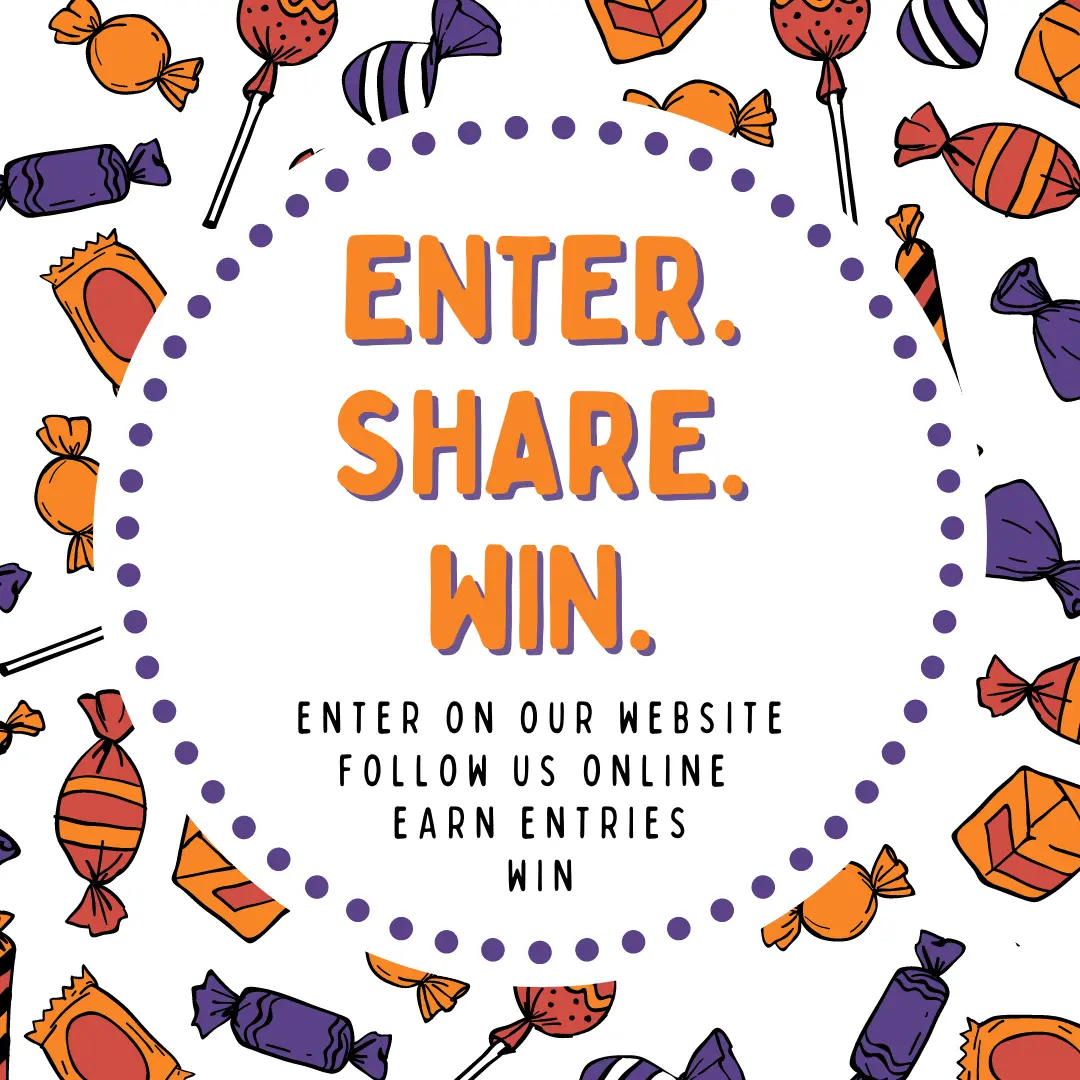 Party Decor- Set them up with either a gift card to a party/ home goods store or send them festive decor to show off for their Halloween. Make this attainable with a simple "enter, share, win" contest.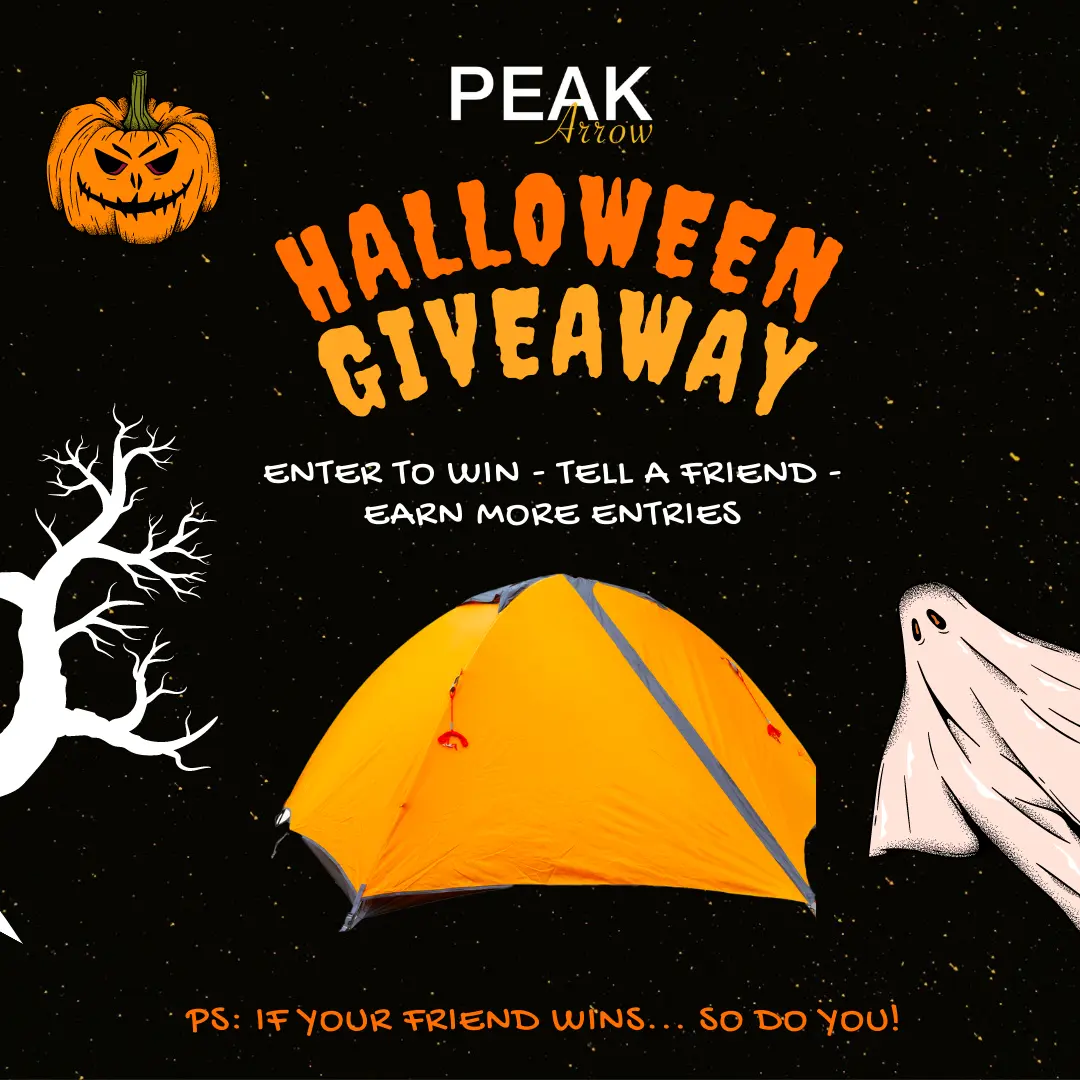 Store gift card- Sometimes it is easiest to just go with a gift card! You can of course, make it as simple as money to spend in your store, but if you want to stay holiday themed; opt for a party, oddities, or even a local grocery store so they can really make the most of choosing their own items.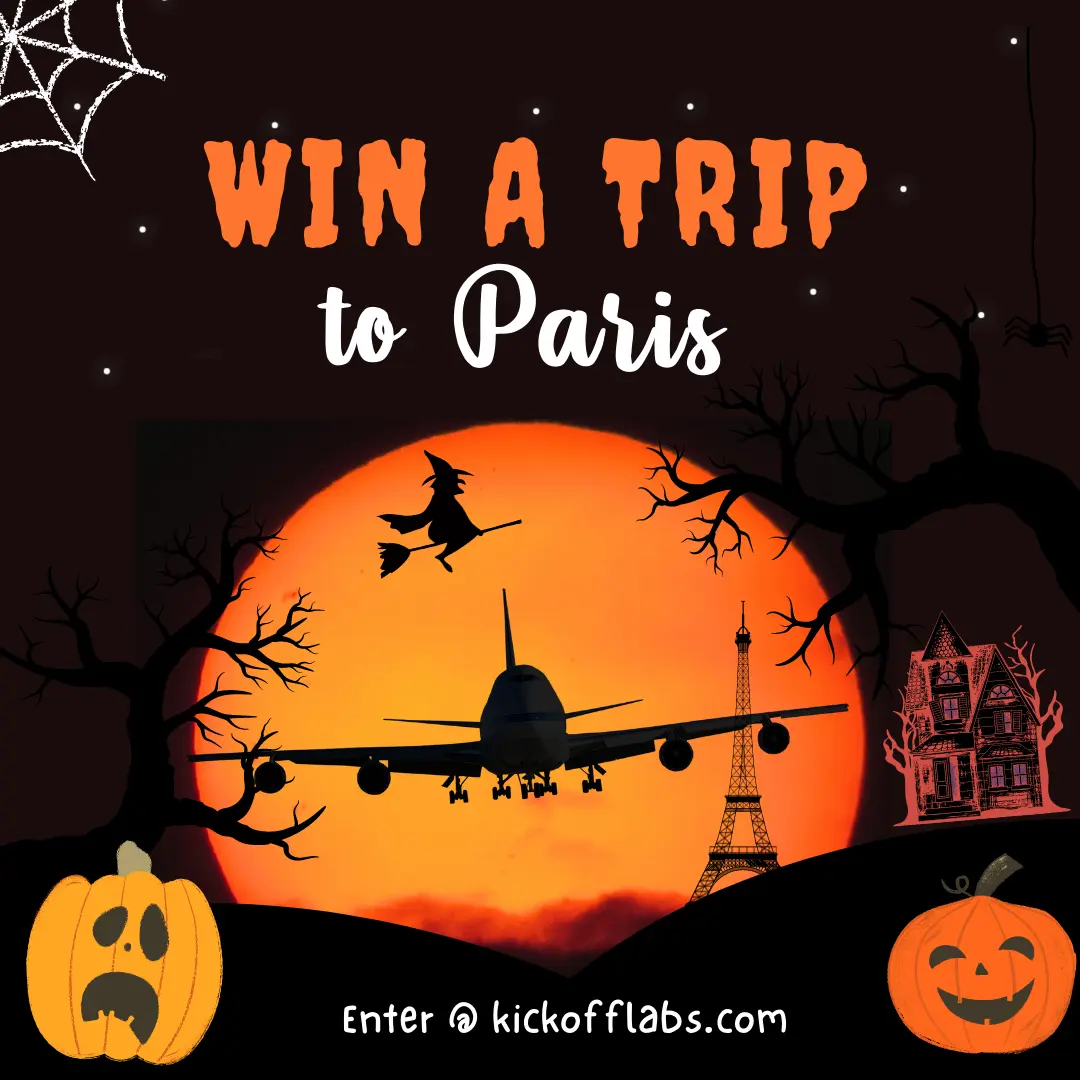 An activity- If this is a local giveaway or if you want to go big by offering a full trip, there are plenty of options. Give them tickets to a fall festival, spooky hay ride, haunted house, or dinner experience. If this does not have to be local, choose something that relates to your brand or fits the holiday theme, such as a trip to Salem for Halloween weekend. Have them complete actions to win. Consider adding a fun social aspect by having them share their best Halloween photos and tag you for bonus points!
Halloween Themed Rewards Any Lead can Earn
If you are running a milestone rewards contest, opt for a big prize and then choose some smaller things like discounts or branded items. If you plan to have multiple winners, mix and match these options- choose a higher-value grand prize, and either multiple smaller prizes of similar value or create a prize tier.
Gift Cards. A classic, simple prize that people will love, especially around the holidays. Try to make the value at least worth a full product in your store or a full costume/ decor cost.
A trip. Who doesn't love a holiday getaway? Send them somewhere unique or known for having a great Halloween/ haunted town, such as Savannah, Georgia.
Exclusive access- Let them win an item before it hits the market or even just simply let them be first in line to purchase.
Discounts. Choose this for one of your milestone prizes, smaller tier winners, or even as an incentive to signing up for your giveaway.
Your virtual product. Whether its a month or a year free of your SAAS product, a digital gift, or a subscription, this is sure to peak your ideal clients interest.
Activities. Give them an experience to remember. This could be anything from a festival to a pumpkin carving event, a Halloween cocktail soiree, or a haunted house.
Decor. Get your winner ready for Halloween, weather that is lights, inside party decor, or outside decorations.
Basket of Goods. This is a fun and easy option to get together quickly. You can fill the winner's basket with things like candy or party mixers, Halloween masks, unique themed cups, or even just products from your store.
At the end of the day, a Halloween contest is a great way to engage with your audience and (boo)st your lead generation in a fun and simple way. Your audience will love a chance to win and celebrate, you will grow your brand and potentially kick off sales generation for the holiday season- a Hallowin-win for everyone! Get started with a free KickoffLabs account today!