My son was two and I decided to take him on a hike. He loved walking on his own through the woods… for a little while. Then he asked to be carried so I loaded him up in the backpack.
We talked as the hill got steeper. I started sweating on what I'd remembered as an easy hike. Then an older couple, that looked about 75, past me. It's possible they were only 50, but I was tired, beaten, drenched in sweat and only half way up. That's when my little personal trainer kicked in.
"Faster Daddy" chirped a well rested toddler. "I want to see the top!"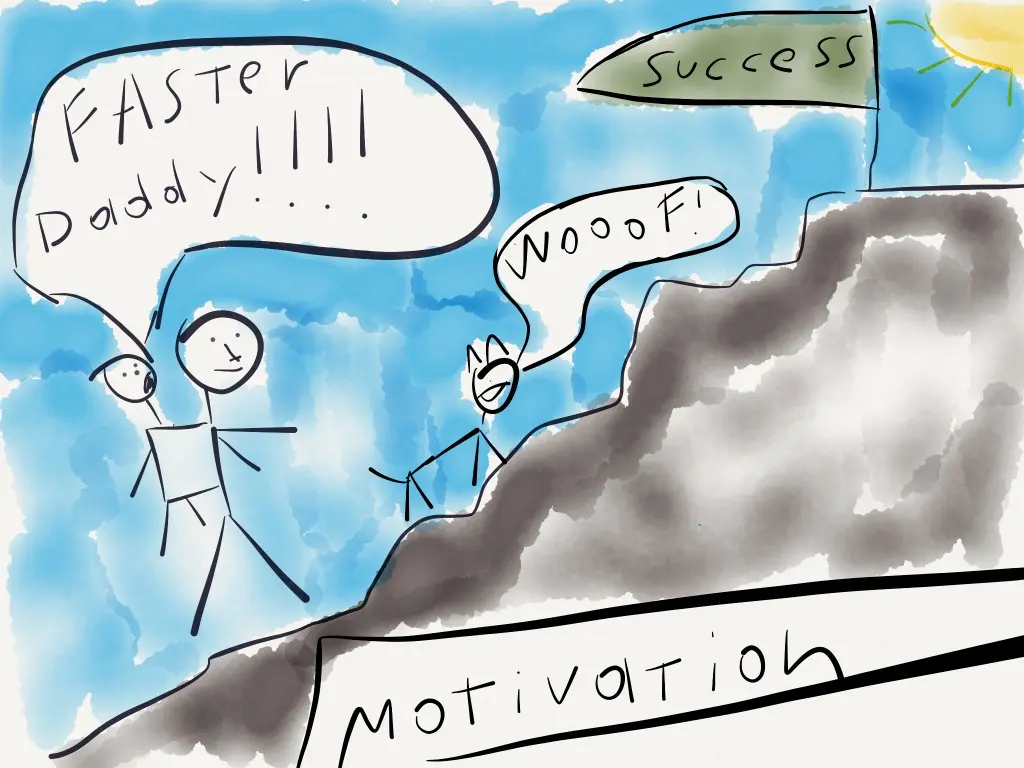 If I'd been on my own I probably would thought I'd made it far enough, but I wasn't doing it for me. We passed the octogenarians, made it to the top, and celebrated with water and granola bars.
It had only been a few months since I'd quit a great job to start KickoffLabs and we hadn't made much money yet, but I realized on that hike that:
It might be harder to run your own business with a young family.

Family is a much more powerful motivational force than anyone gives it credit for.

At KickoffLabs we have a duty to make your climb easier.
It's our mission to simplify your marketing and get you more leads with less manual effort on your part. There are some hills you'll need to climb on your own, but setting up a great landing page, hosting, and email marketing should be the easy part. We're here to help.
Thanks,
Josh Ledgard
PS: Want more tips on balancing a new business and family life? Check out this podcast on "The Foolish Adventure Show".
PPS: We're giving away six month KickoffLabs memberships to three of the best comments on the episode. Just share your favorite landing page, work/life balance advice, etc as a comment on the show for a chance to win.