Most opt-in pages and forms lack an incentive for someone to sign up. It's crazy. Don't expect people to just hand you email addresses without getting something in return.
At KickoffLabs we know that having great incentives will dramatically boost your conversion rates. That's why we've made it much simpler to give away a digital download as a bribe in return for a customers email address.
There are now two great ways to do this.
1. In the automatic response email.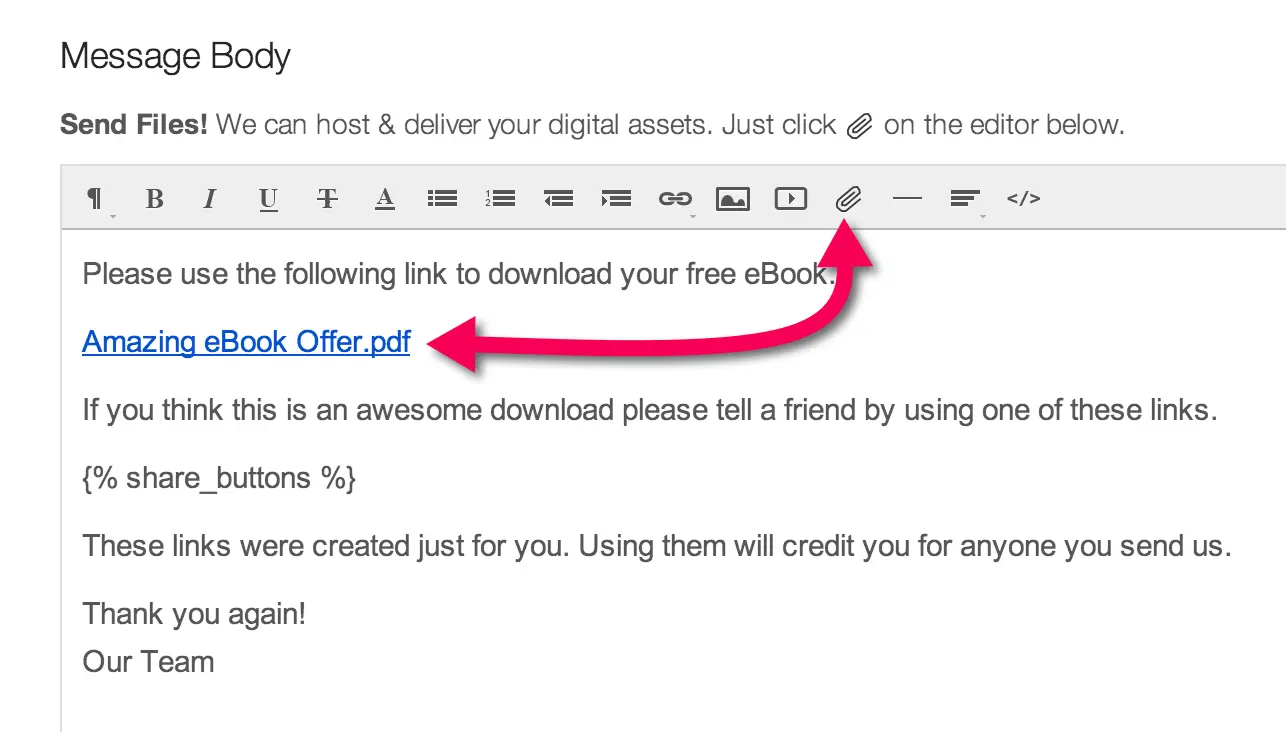 Every paid plan at KickoffLabs comes with automatic emails you can edit when someone signs up. We've now made it possible to upload file attachments to that email. Just click the file attachment icon and upload your digital asset.
This way anyone who signs up on your landing page, through our widgets, or our API will receive the file via email.
2. In the on-page thank you message.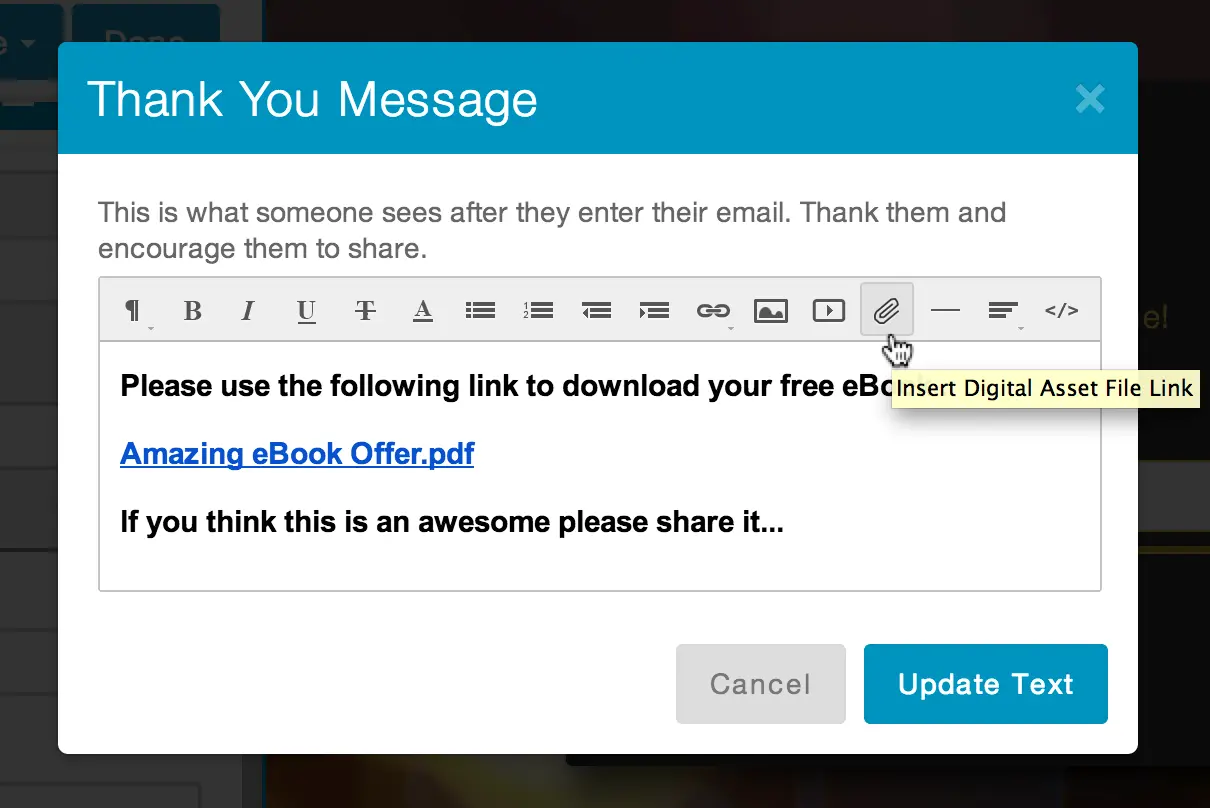 Lets say you just want to deliver instant gratification on your landing pages so your customer doesn't have to wait for the email to reach their inbox. You can also insert the download directly into the thank you message that can be configured in the landing page editor.
Bonus: Viral Boost Rewards
What about a special reward for someone who gives you a Viral Boost by referring a friend?
Did you know we can also send an "Influener Email" as a reward to anyone that successfully refers a friend? Just click over to edit your "Influencer Email" and add a special reward just for them using the same steps.