Get the viral boost you're looking for with a Black Friday/ Cyber Monday giveaway. Customers love a good deal, but they love a chance to win something exciting even more! Get launched in no time with help from this article and our included templates. If you are still needing some inspiration, visit this blog for bonus ideas!
Why run a BFCM giveaway?
Black Friday and Cyber monday are huge days for business but it can be easy to get over looked in the midst of it all. It is vital to keep your audience engaged and informed with what your brand has to offer. There is so much going on in such a short time frame of excitement, that you'll want to make sure to be on the top of their lists. A giveaway is not only going to be a great way to keep your audience engaged, but it also will help you stay consistent with your email list and give you something to talk about with your customers. It also can be an efficient way to generate excitement over a hot item you'll be promoting on the day of.
Quickly Launch Your BFCM Contest
Launching a Black Friday/ Cyber monday Contest has never been easier with KickoffLabs. Use and customize our Black Friday theme template and use these Canva templates for emails, posts, your layout, or wherever you want them!
Bonus Entry/ Unlock Rewards Simple Giveaway Theme: Launch your BFCM contest in just a few minutes. Use our Black Friday theme template to create a simple enter-to-win contest with actions you want leads to take, or customize it to make it your own! It's as easy as choose, drag, and drop. Get your brand noticed above the rest and generate leads for the holidays!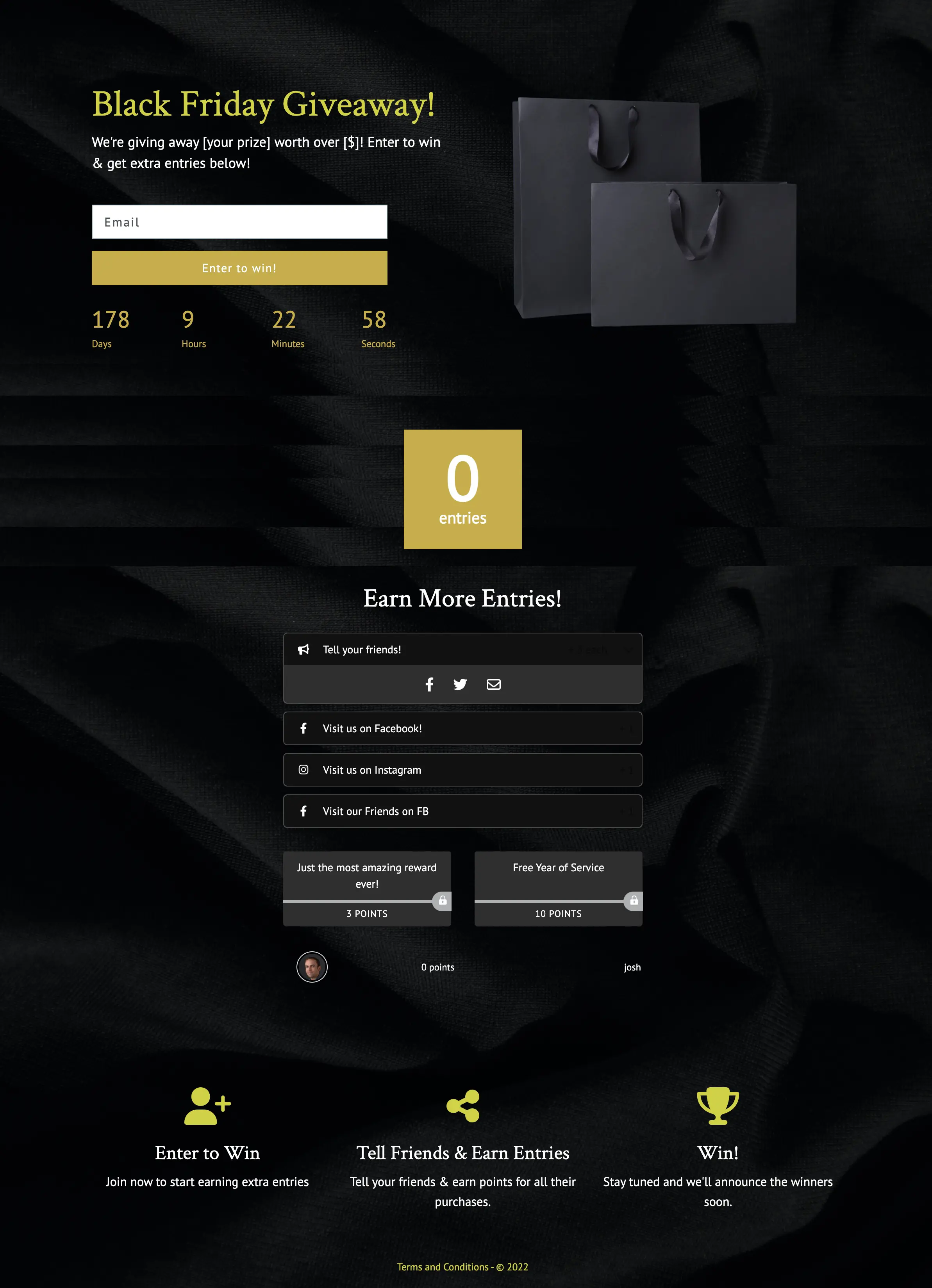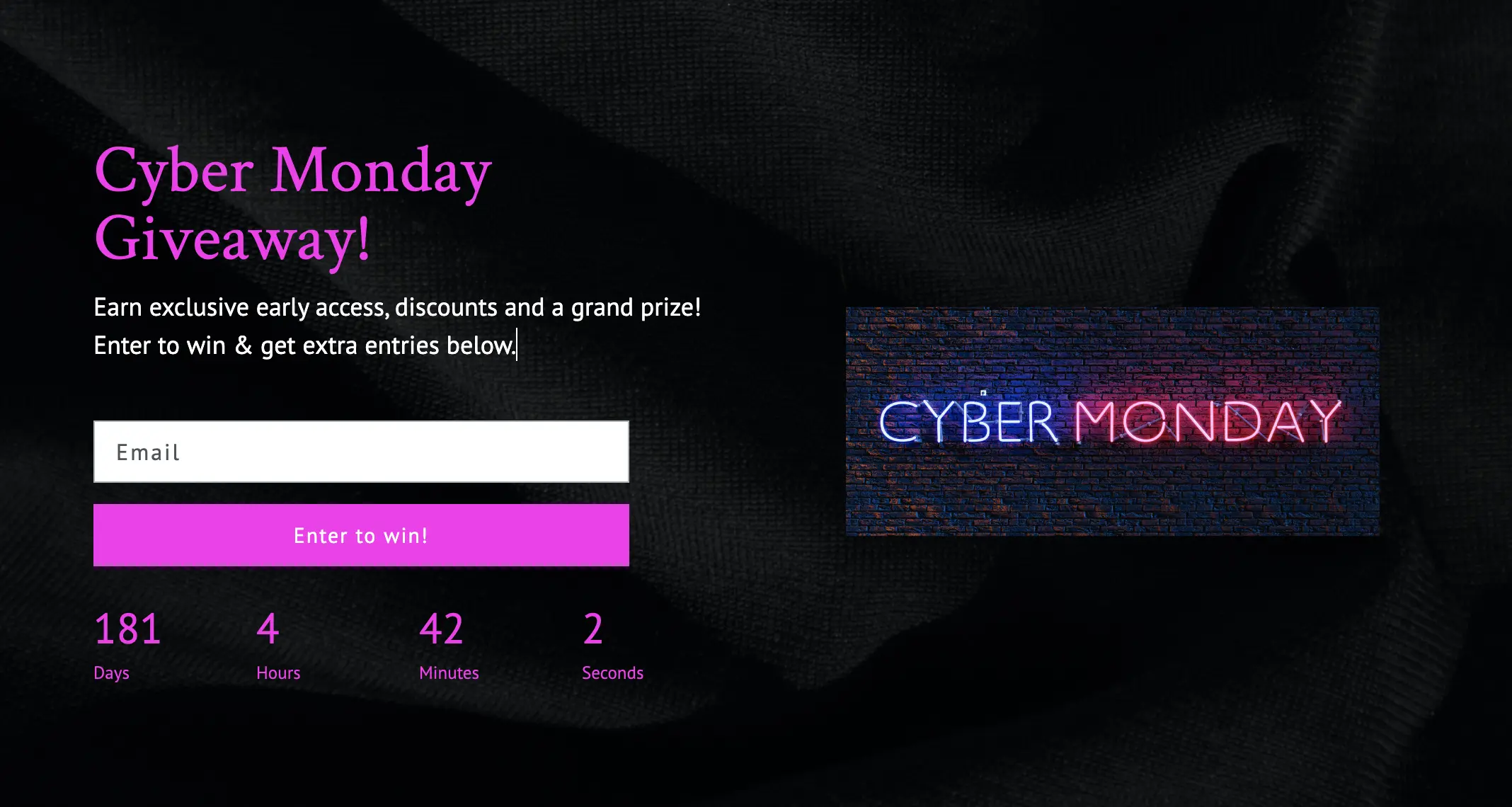 Ways for Leads to Engage and Earn Entries/Prizes for BFCM
Encourage audience participation in a creative way with this quick list of some of our favorites:
What is your craziest black friday story? Encourage entrants to share their thoughts with you either publicly on social media or privately through our SMS option. As the contest is live, use these stories as a way of communicating with your new email list by sharing a few every week.
Share what product you are looking forward to the most. A text entry is a great option here too, that way they can earn more easier by texting as they go! This not only helps you prepare for what you're audience is interested in, but opens the floor for a conversation with your customers.
Polls. Voting is a fun and easy interactive way to encourage lead engagement. You can add a poll right to your lead capture and have your audience vote there, or even ask your leads to vote elsewhere (Such as facebook or Twitter) through your actions. Something as simple as "What time do you start Black Friday shopping?" or "Are you shopping in person or online?" works here.
Share your black friday game face. Want to engage more on Instagram, Facebook, or other socials that need a viral boost? Have your audience share their Black Friday face, whether that is a photo from waiting in line super early in a previous year, smiles, or war paint. Have them tag you and reshare your favorites.
Share your Cyber wins. This is great for text entries. Have customers share their best wins from previous years or why they cyber monday. Share this with your email or social list.
Pre-orders. Offer incentive to pre-ordering your product by choosing one at random to earn theirs for free.
Specialty items. Connect your POS to capture points for purchases in order to encourage sales during your contest period and prior to your big sale. Giveaway a limited edition seasonal themed item with purchases. You can make this part of a milestone reward if it's a smaller ticket item or the grand prize if it is very exclusive
BFCM Sweepstakes Grand Prize Ideas
Some easy ideas to get you started when you think about a grand prize for your Black Friday and Cyber Monday sweepstakes.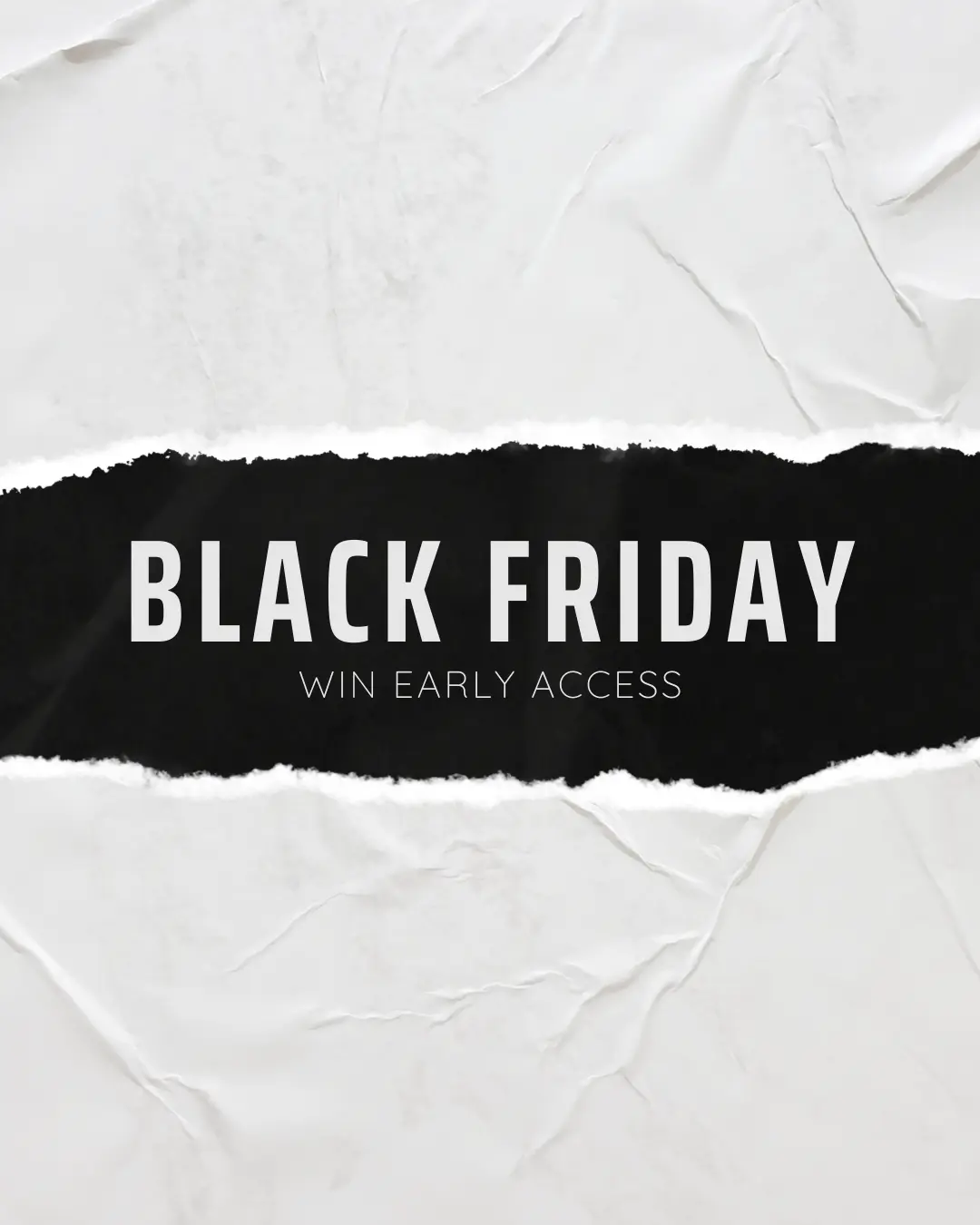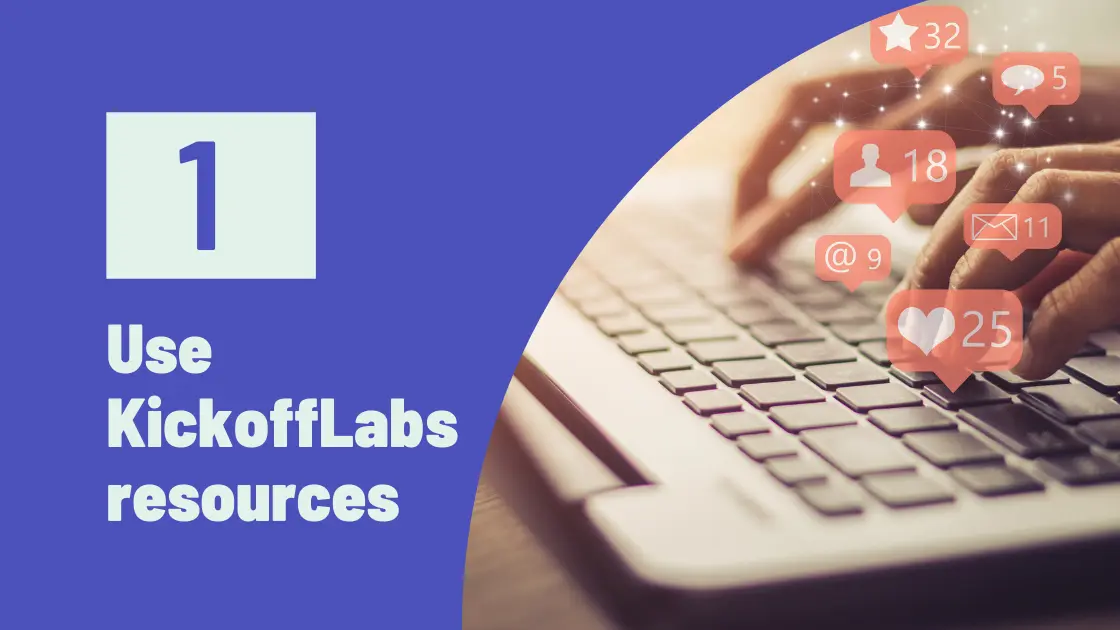 Early Access- BFCM is known for early mornings/late nights and long lines and glitches due to website overload. Give your audience something to ease their shopping experience. Early access is a great way to encourage sales by inciting a limited quantity sale tactic as well.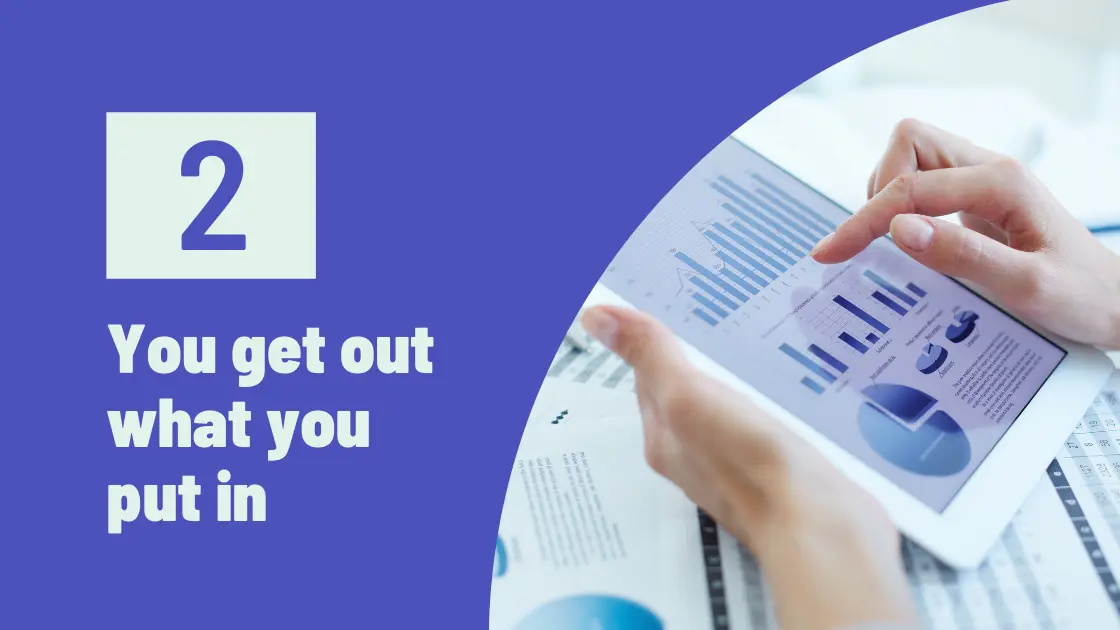 Exclusive Items- Offer a limited edition item either as the prize or simply early access to the specific limited quantity item. Another good way to go about this is offering early access to a brand new or exclusive item at a discounted price.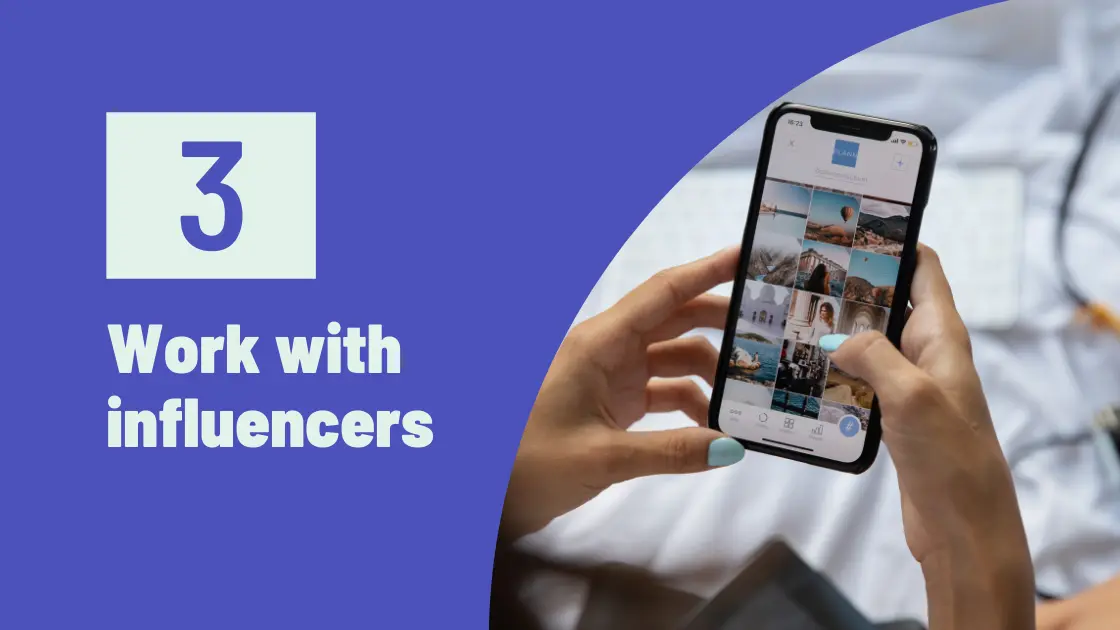 Store gift card- Sometimes it is easiest to just go with a gift card! This can be as simple as money to spend in your store or even for a local coffee shop in BFCM preparation.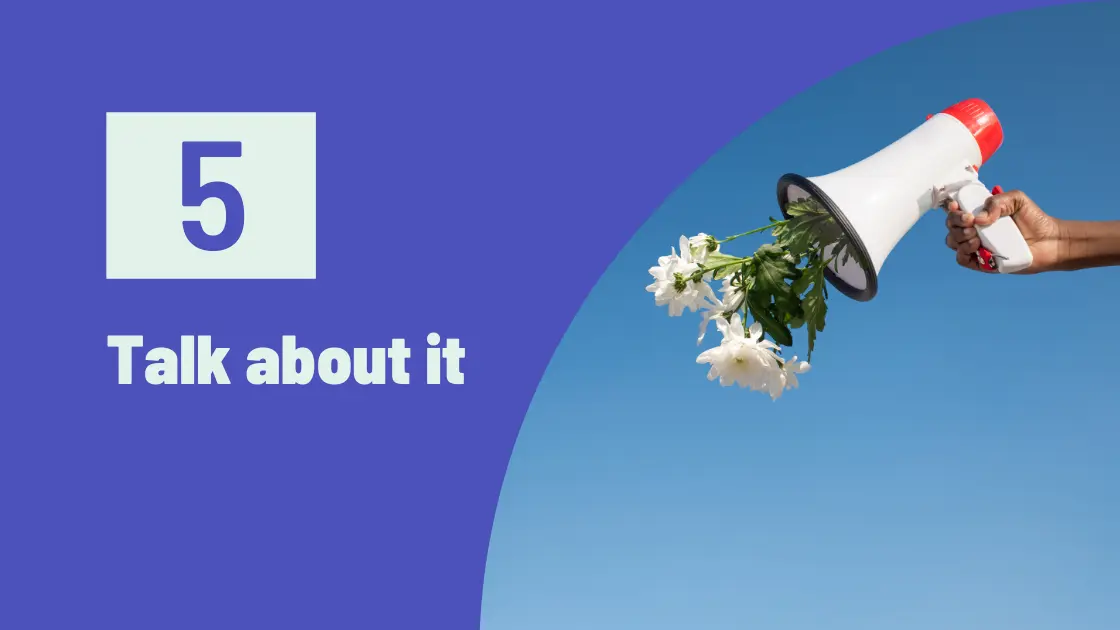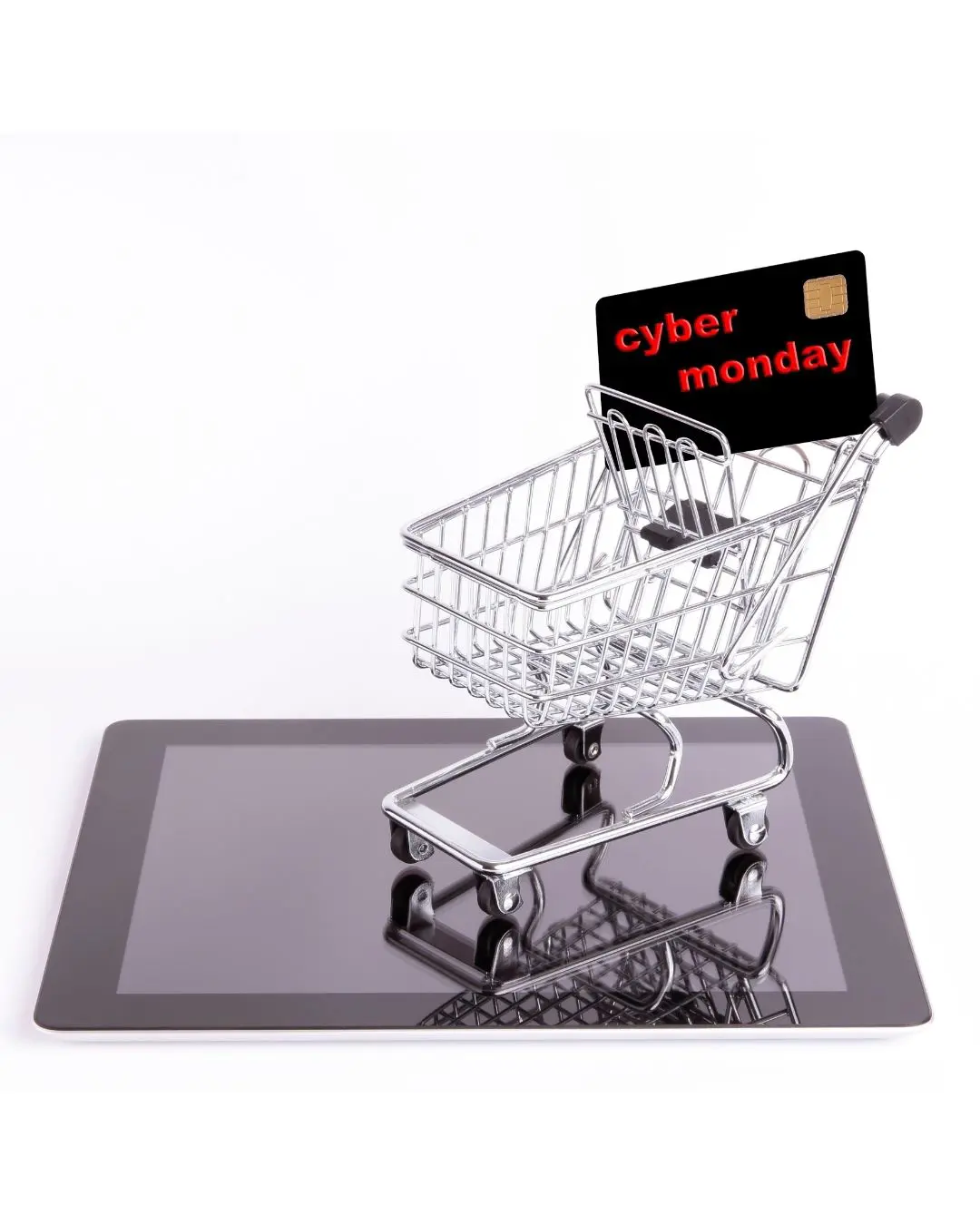 A year's supply- If you have the option of giving a year's supply of your product, this is a very inticing prize option. There are common options such as meal kits, wine delivery, health plans- but you can do this with just about any product. A year of soaps, monthly clothing item, food, pet toys, etc are all great items to work with.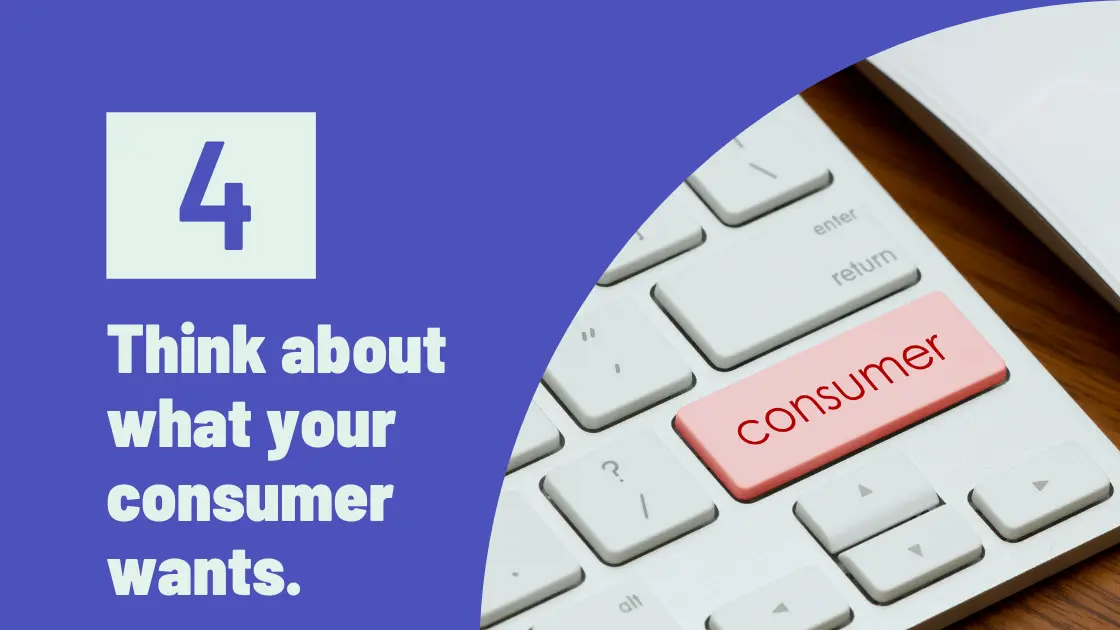 BFCM Themed Rewards Leads can Earn
A Black Friday contest is a great opportunity for one big prize through actions or a leaderboard to entice some friendly competition. If you plan to have multiple winners, mix and match these options- choose a higher-value grand prize, and either multiple smaller prizes of similar value or create a prize tier.
Gift Cards. This especially a great option for the giving season. Winners can use the gift card to shop for loved ones or treat themselves in a, sometimes overwhelming time.
Exclusive access- Give them early access to the storefront or online. You can even give them access to a specific hot product instead.
Discounts. For milestone prizes, its a great option to give them bonus exclusive discounts for when its time to shop or even after.
Activities. Give them an experience to remember. An after holiday couples getaway or a family Christmas retreat would be great.
Christmas Decor. Set your winner up with a new christmas tree or some festive decor for the upcoming Christmas season.
Basket of Goods. This is a fun and easy option to get together quickly. You can fill the winner's basket with things like ornaments, chocolate, hot coco mixes, self care, or a variety of your companies goods.
Whatever you choose, your audience is sure to love an opportunity to win during the holiday season. If you normally have a lot of Black Friday traffic, this will especially be exciting for those earning exclusivity and first priority shopping. Reach out to support@kickofflabs.com any time to get your perfect contest set up with KickoffLabs. Get started today!