You're ready to create an online contest landing page in order to drive results and increase your profit.
Online contests are a less conventional way for brands and entrepreneurs to attract new leads and get people to take a particular call-to-action. In fact, giving something away is actually one of the most effective ways to bring traffic to a certain location.
If you're launching a campaign to increase traffic, gain new leads, and maximize profits, using a viral contest landing page is a great choice.
Learn the best practices for building a viral contest landing page.
1. Plan the Basic Details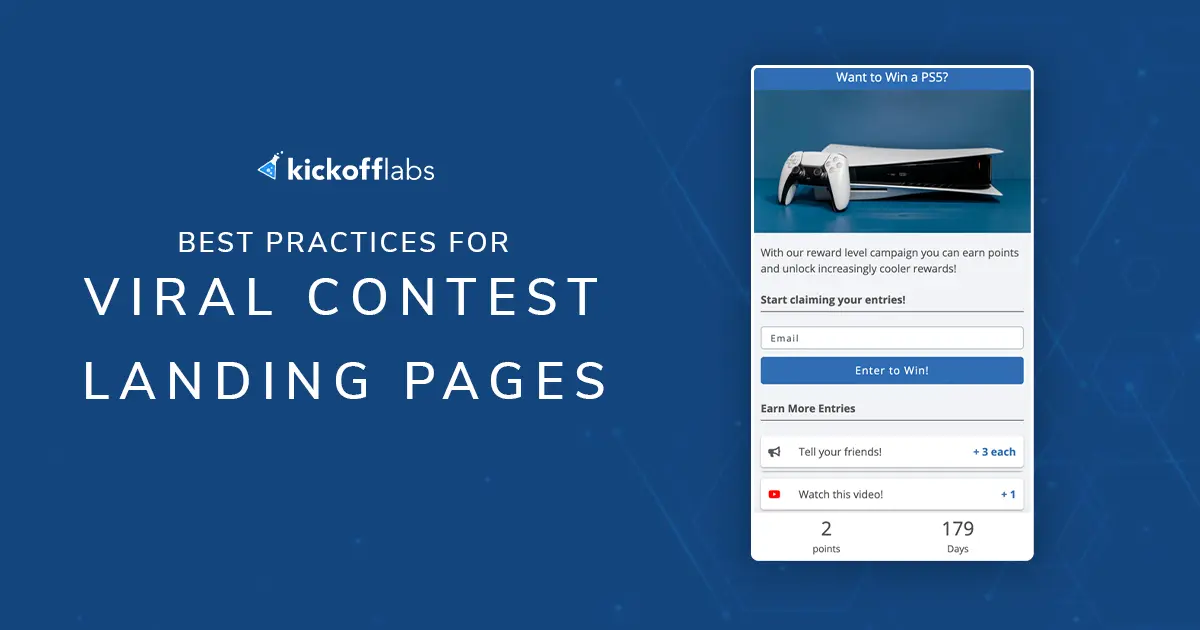 Every successful contest starts with a plan. If you just try to throw a contest together and expect it to bring you the results you want, you'll be disappointed. Keep in mind that your online contest is actually a marketing campaign, which means you're going to want to treat it like one; strategize, plan, and be intentional.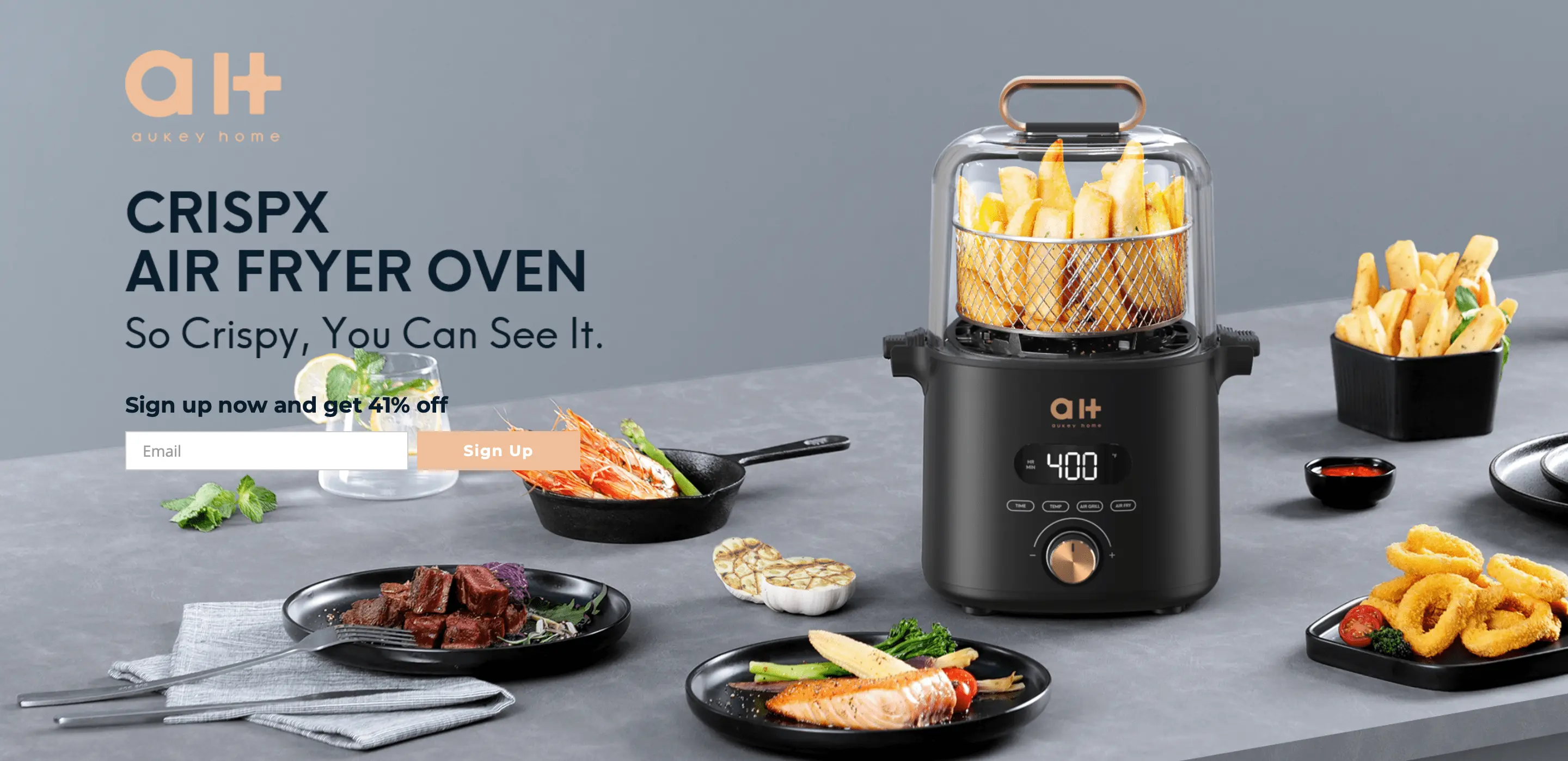 There are a number of basic details that you're going to want to hammer out before you start building your contest landing page. In fact, failing to do so can actually cost you time and money. The first step in creating your first contest is determining how you'd like leads to sign-up? Do you have an existing website that you want to incorporate? Or maybe you're in the prelaunch phase or want to keep the contest separate by building a KickoffLabs landing and status page. We have a variety of templates to choose from to get started!
When should you run your contest?
While contests are an effective marketing tool, there are certain times when running a contest will garner the best results. Businesses that are just beginning can use a contest to make people aware of them. Established businesses/entrepreneurs can use a contest to increase their sales. Anyone that is looking to simply grow their audience will find hosting a contest to be effective.
What is the goal of your contest?
The overall goal of your contest will drive a number of the other aspects, so make sure you know the basics when you're planning. Figure out what the purpose of holding a contest is; are you looking to increase sales, gather email addresses, grow your leads, increase social media engagement, or something else? Determine the main goal of your contest in order to tailor it for the results you desire.
Once you know your goal, you'll be able to figure out exactly who your target audience is going to be and how to design a giveaway to reach them.
2. Figure Out Your Prize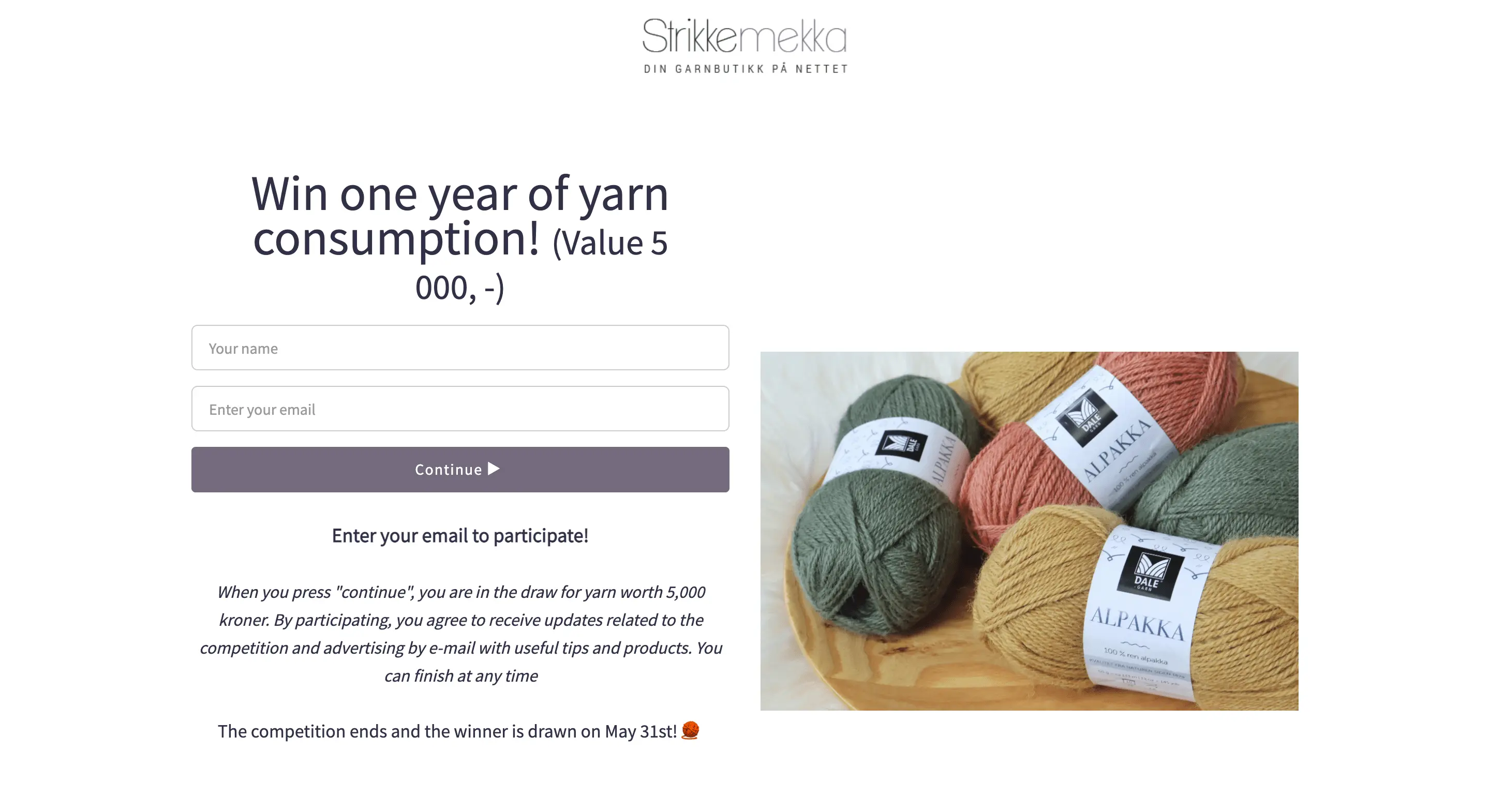 Obviously, the most important detail of your contest is what the prize is going to be. You will need to decide what to reward the winner of the contest. Here are some things to consider when choosing a prize:
What will your target audience want?
Knowing your goal and who your target audience is can help you figure out a prize that your audience will love. It's pretty pointless to hold a giveaway for a prize that your target audience couldn't care less about. When you are choosing a prize, make sure you choose one that you are certain your audience will get excited about!
What is relevant to your business/brand?
Another thing that you'll want to consider is whether a certain prize is relevant to your brand or business. Sometimes people want to give away a popular item that they think people will be interested in winning. The problem with this is that, even if these people enter the contest, they're not going to stick around and help you reach your goal. Most of the people who enter the contest will be interested in one thing only; winning. While you may gain a visitor to your landing page, you're not going to gain a lead, subscriber, or customer.
Keep your prize within the basic category of your business. Doing so will help ensure that anyone who enters the giveaway is likely to end up a warm, qualified lead.
Will you give away more than one prize?
One prize option is to give away tiered prizes, such as first, second, and third place prizes. This can be a great idea because it raises the confidence of your contestants and makes them feel like winning is actually a possibility. If people believe that they have a chance to win, they're more likely to enter the contest. A great way to set-up for a reward based contest is to award points for actions taken to help promote the contest such as sharing on your favorite social platform. Learn more about creating your first action in KickoffLabs here
3. Determine Your Budget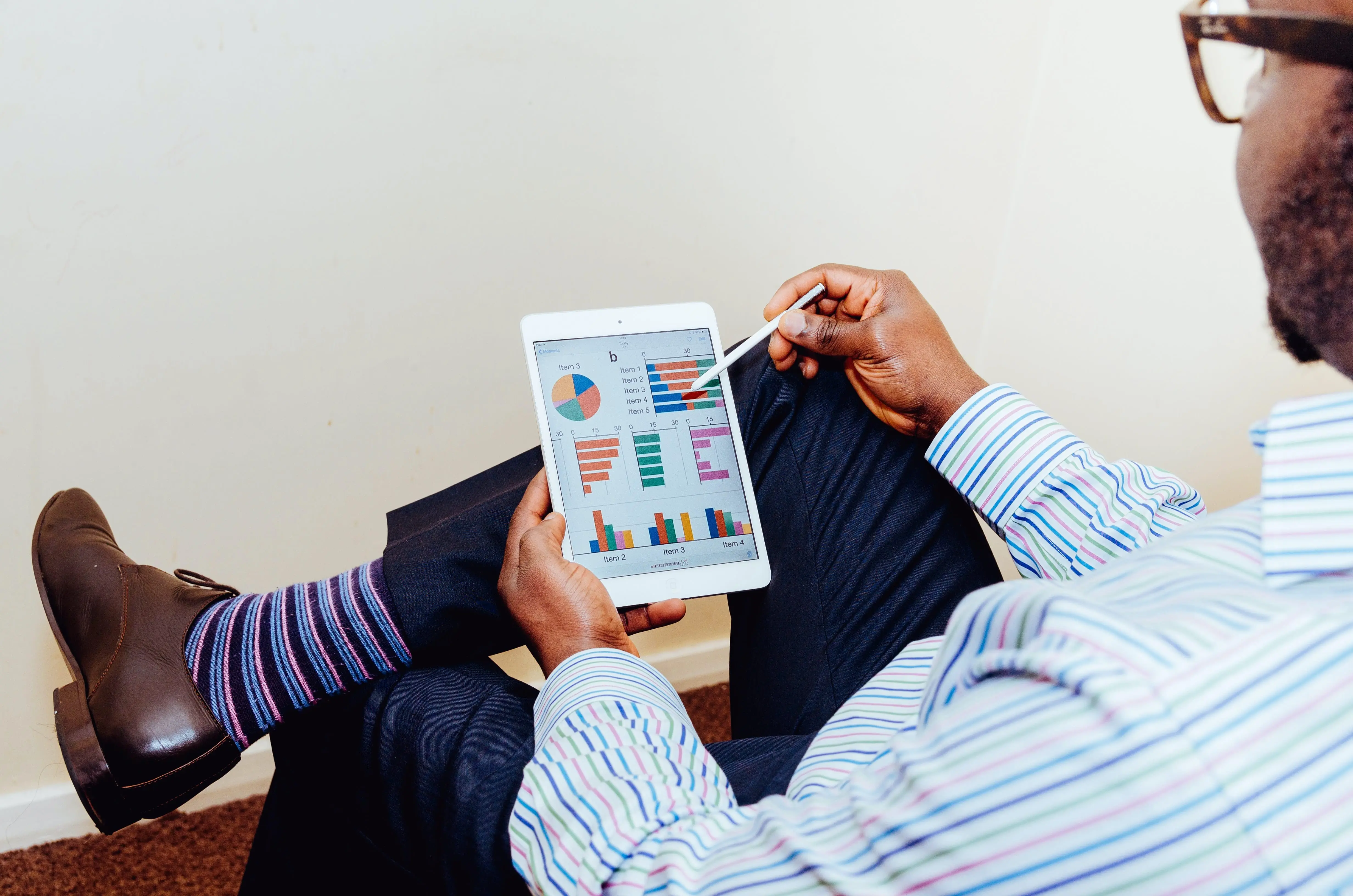 Your contest will depend greatly on your budget. You'll need to know exactly how much money is going to go towards your campaign. Figure out how much you expect your prize or prizes to cost, as well as the cost of running ads to market your campaign. Determining all of the details of your contest will help you to pinpoint a budget so that you know about how much it will cost.
Once you know the basic anticipated costs, you'll be able to design a contest that fits within your budget. Some businesses fail to create a budget and end up unable to follow-through with their contest. This sends a horrible message to followers who slowly learn not to trust your business.
Keep in mind that everything you publish represents your business, including contests. Once you put a contest out into the world, you need to have integrity and make sure you follow-through. With an accurate budget and a plan to stay within it, you can ensure an effective contest.
4. Decide on Your Contest Length
You will want to choose the length that your contest is going to run in order to provide clear direction and rules to people who enter. Ending the contest at the right time is important.
Reaching your goal means keeping your audience around long enough to get them interested in what you have to offer. When a contest runs too long, the audience starts to get bored and oftentimes doesn't stick around to find out the winner.
On the other hand, if your contest is too fast, you're going to miss out on a lot of people who would have entered and taken your call-to-action. Running your contest for the right length of time can help you gain a number of new leads while also keeping their interest and getting them to stick around.
Choose anywhere from two to six weeks for the most effective contest length. This will help your business gain maximum results.
5. Create Your Contest
After you figure out all of the details of your contest, it's time to design it and get it ready to launch it into the world.
Create great content
Your content should be full of relevant, well-written copy. This is one of the most important parts of your content because these are the words you'll use to draw people in and get them to enter your contest. Make sure you write with a conversational tone, keep things simple, and make them enjoyable. Explain your contest, what the prize is, and what needs to be done to enter.
Craft a contest landing page
Building a landing page for your contest is essential. In fact, everything you've done up to this point was leading up to the creation of a top-notch, exciting landing page. Your plan, your budget, your prize, your length, and your content all accumulate on your landing page.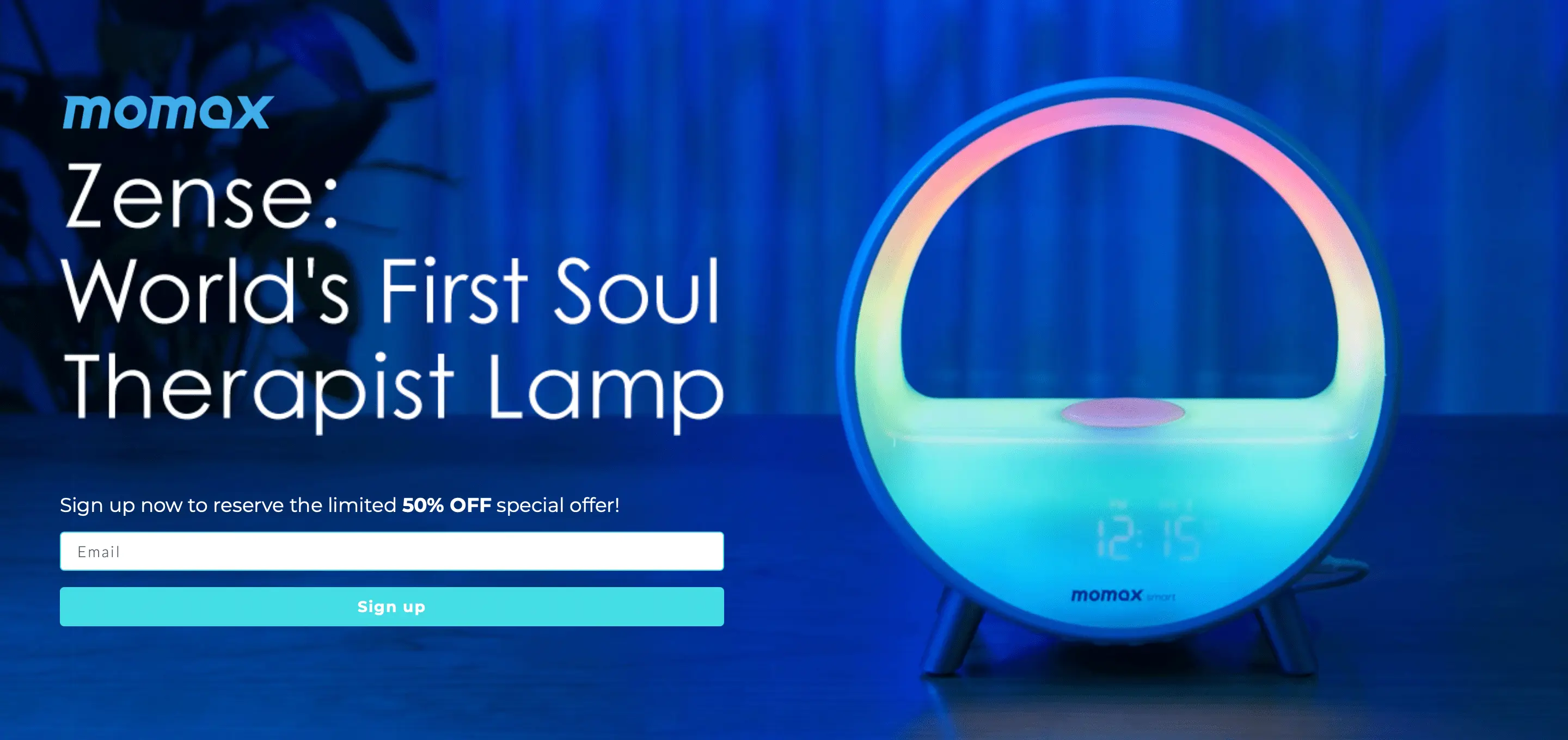 This is the place people come after they click on a link to enter your contest, whether through social media, email, an article, or somewhere else. The landing page is where people decide to enter the contest, and it's where they actually do so. It's also the place where visitors gain interest in your business as a whole and decide if they're going to look around a bit once they've entered.
Your contest landing page is basically a goldmine for your business, if done right. That's why you need to use best practices, designing a high-converting, high-quality landing page.
Make sure that your landing page has a creative headline with a high-resolution photo of your prize. Include the content you wrote about your brand, your prize, and how to enter, keeping it clear and simple. Remember, the more simple it is, the better. If people are confused, they're not going to enter.
Have an easy to use contest entry form, a stand out call-to-action, and a social share option that gives out extra entries for liking and sharing on social media. These basics of a contest landing page will help your contest gain traction and help you reach your goal.
Already have an existing landing page that you'd like to integrate KickoffLabs with? Check out our new Contest Box feature! It's an all in one widget where leads can sign-up to the contest AND view their stats without having to be redirected off-site.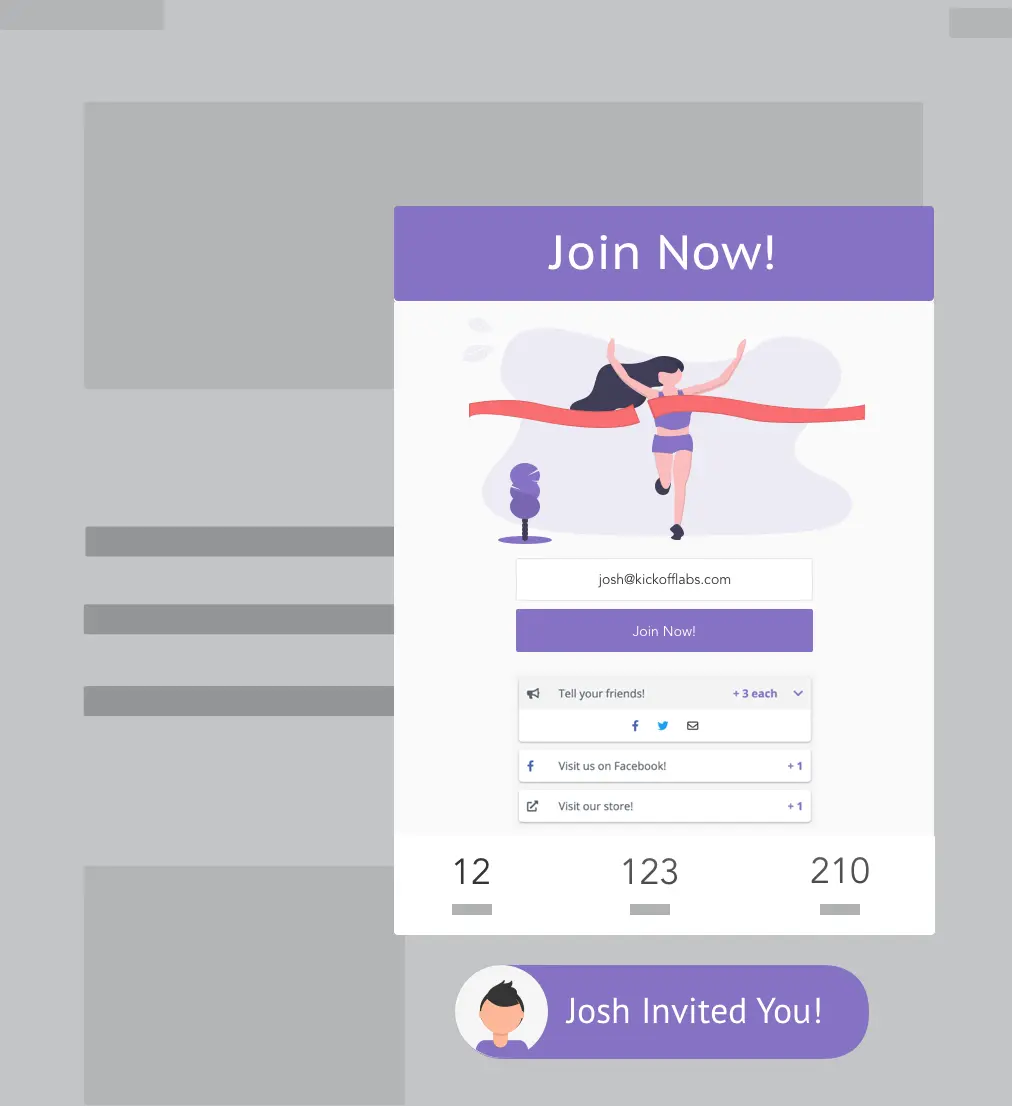 Use a contest marketing platform
There are a number of contest marketing platforms out there that can help you manage your contest and collect important insights about your contest. While using a contest marketing platform isn't necessary to run a successful contest, it can be extremely useful and help to streamline the management of your contest.
Let KickstoffLabs Assist You With Launching Your First Campaign!
Creating a great contest with a high-quality landing page can help you drive results and increase your profit. It's a great way to make people aware of your business and gain leads. Taking the time to use best practices in order to plan, design, and execute your contest is essential for top results.
At KickoffLabs, our goal is to provide you with the tools and resources to help you have a successful launch, no matter where you're at in your business! We can help you create a giveaway campaign in a matter of minutes to increase engagement, create campaign landing pages, set up automated SMS updates, and more. See what else we can offer your next Kickstarter by creating your free KickoffLabs account today!