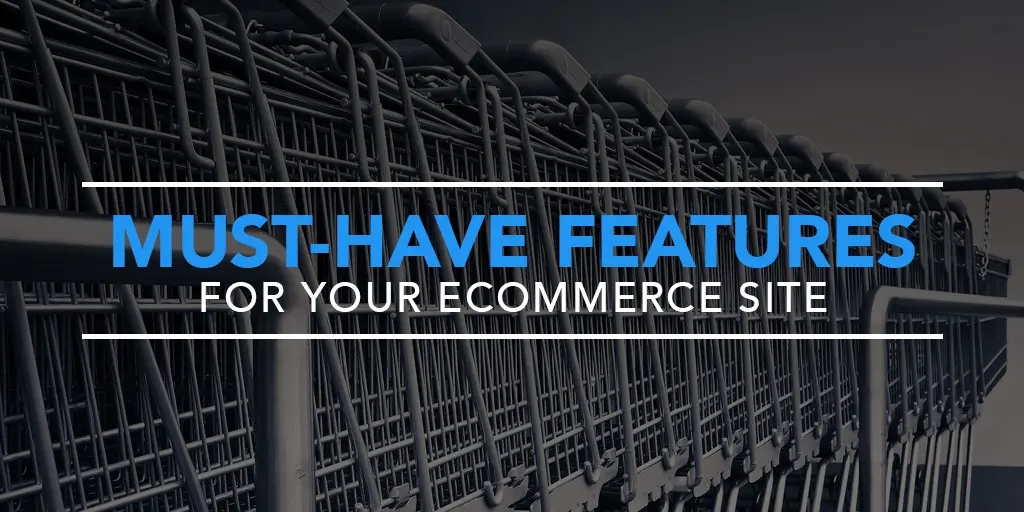 What elements should you include on your eCommerce site?
Although there are a lot of bells and whistles you can add to your shop site, we've whittled it down to the seven main essentials.
Here's a look at our fave eCommerce sites and a brief overview of what they do right.
1. Reviews
Reviews are an essential component for most eCommerce sites, so this has to be number one. An online consumer doesn't have the ability to touch or visually inspect your product, so he or she must rely on the endorsements of others to decide whether to purchase or pass.
And, if you don't have reviews on your site, the consumer is less likely to buy from you.
Online reviews have a huge influence in the buying process. Here's why: Click To Tweet
Online reviews have a huge influence in the buying process. A study conducted by Moz found that 67% of consumers use online reviews to decide whether or not to make a purchase.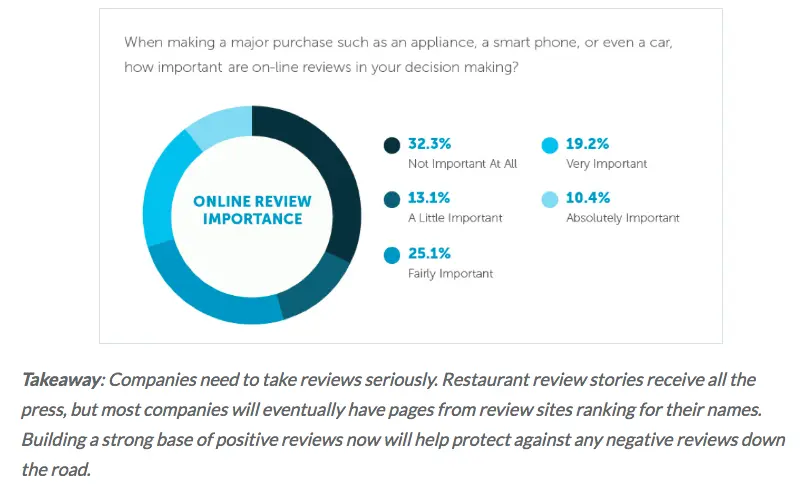 Why?
People trust other people to provide honest and helpful information. Another reason is the idea that there's safety in numbers– buying a product that others have purchased can be reassuring.
Don't worry if you get some bad reviews. People are very suspicious of products that are five stars across the board. In fact, 52% of consumers trust a product more when it has negative reviews.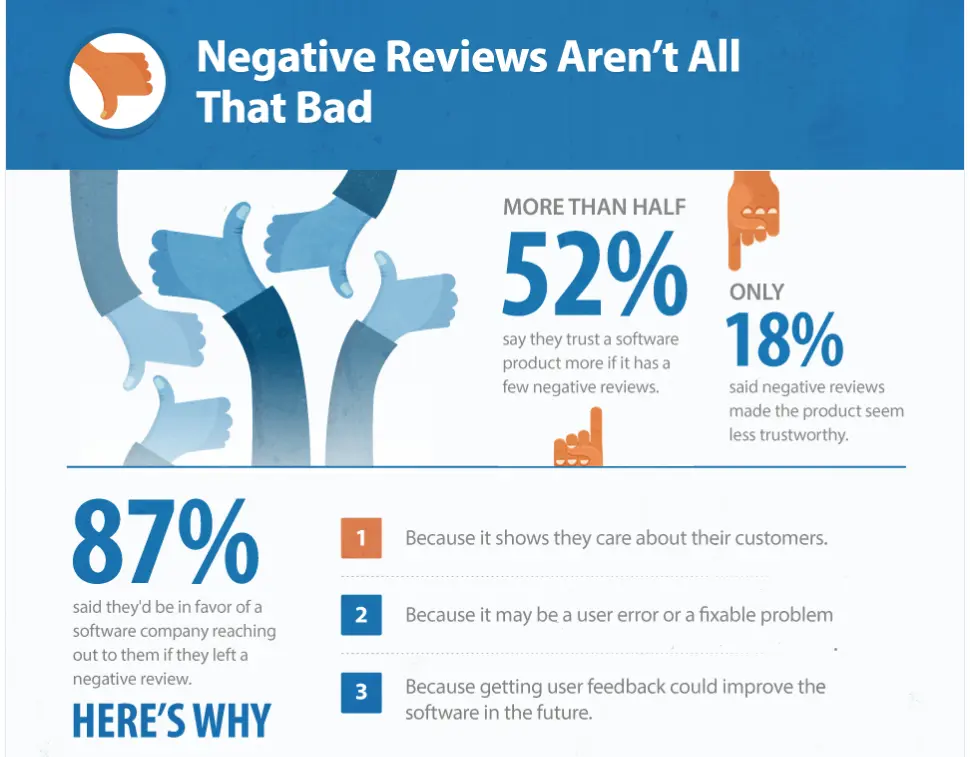 So, do yourself and especially your customers a favor and offer reviews on your site. Be sure to actively seek reviews, too! After someone purchases a product from you, follow up with an email that asks for a review.
This type of user generated content has the potential to move more product than anything else you do.
2. Live Chat
People have questions. You have answers.
But people don't want to call your toll free number, and they don't want to email you and wait until never for you to respond. They need answers now, and if you don't answer right now, they could leave for your competitor.
So, how do you solve this problem? You guessed it— with live chat.
Here's why live chat is about to rock your socks off:
It's convenient. With a click of a button, they're in. They don't have to search for your email address. Your chat module is most likely at the bottom of their screen, with a helpful "click me" call to action.
It's instant. Your prospective doesn't have to wait to get their question answered. If they have to wait hours (or even days) to get an answer, they may decide not to buy (or not to buy from you).
It's human. Presumably, there's a human representing your brand, on the other side of that chat module. Some consumers want to speak to an actual person to get their questions answered.
It's a data goldmine. You'll learn what customers want and need. The data you get from these interactions can help you improve your customer service and your site in general.
3. New Visitor Offer
Nothing makes my heart sing more than a coupon for 20% off. Actually, I lied– give me 50% off and I'll belt out a rendition of "I Dreamed a Dream" from Les Miserables that you won't soon forget.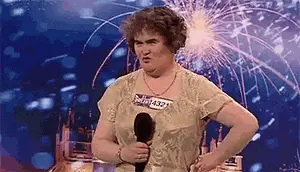 Image Courtesy of You Should See My Scars
But in all seriousness, site visitors respond well to coupons. Here are two reasons why:
Coupons give your shopper a reason to purchase now and not later (especially if the offer is time sensitive).
The shopper will feel like he or she is getting a deal.
Another great reason why you should offer coupons is to build your email list. Visitors will gladly sign up for your email if you offer an immediate coupon or promo code.
4. Photos
Are you really trying to sell a product without a visual representation?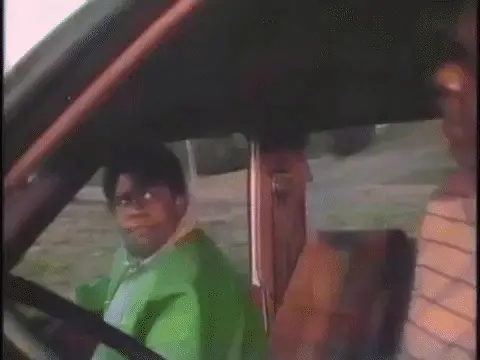 That may have worked back in 1998 when expectations were low and folks didn't actually know how to use the Internet.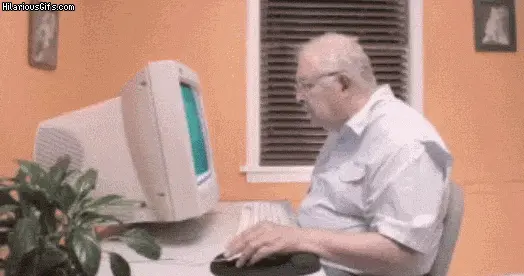 Image Courtesy of Hilarious Gifs
It may have even worked in 2002 when people were still using scanners to transfer photos onto hard drives.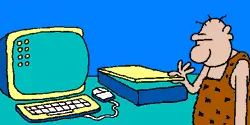 Image Courtesy of AnimatedImages.Org
In fact, it was probably okay anytime pre-2007, i.e. the land before smartphones.
But these days, you absolutely need photos to push your product. And there's no excuse. If you have a smartphone and access to daylight, you can take a decent photo of your product.
Here's a couple of resources to help you take a winning product photo:
5. A Clear Set of Policies
Make your fine print easy to read. No small fonts. No legalese. Boldly display your policies and make them part of your unique value proposition. Here's a few policies to include on your eCommerce site:
Do you offer a 100% money back guarantee? It's killer if you can do it, and everyone needs to know about it. Display your guarantee on every page.
What's your return policy? 15-day, 30-day, 90-day?
Do you have an exchange policy? What products qualify?
Do you offer different shipping options? Ground, next day, 2nd day air?
How much do you charge for shipping? No one wants to be surprised at checkout. Statistically speaking, this is the number one reason why most people abandon shopping carts (more on this below).
Remember that providing these details help to minimize misunderstandings and create a better shopping experience.
6. Demo Videos
No matter what you're selling in your eCommerce shop, a demo video will definitely help. When given the option, consumers prefer to look at videos of the product in action. That's because most of us are visual learners and we respond to pictures of all kinds, especially moving pictures.
In addition to strong, high resolutions photos of your products, consider adding a video where you demonstrate how to use the product, or illustrate the product in action.
Here are a few best practices to keep in mind when creating your demo video:
Keep it short.
Go for two minutes or less.
Capture them quickly.
You've got less than 10 seconds to hook them. Lead with your best stuff.
Make it easy to understand.
Remember who you're speaking to and present your content that's relatable.
7. A Way to Recover Abandoned Shopping Carts
Last, but certainly not least, have you figured out a way to recover those abandoned shopping carts?
If you're like most eCommerce sites, abandoned shopping carts are a big problem. Approximately 75% of all shopping carts are abandoned.
That's crazy. But the good news is you can recover some of these lost sales if you act quickly enough. Shopping cart emails, when sent within an hour of abandonment, have been proven to recover 12% of sales. I'll take it!
If you'd like to learn more about how to craft the perfect shopping cart abandonment email and making more sales, check out this post: 8 Easy Email Strategies to Sell Like A Boss.
We Want to Hear From You
What's your favorite eCommerce site and why? Let us know over on Twitter @KickoffLabs.
Don't forget to download this list of top eCommerce examples and why they work so well.