You've come up with an innovative business idea, have the initial funding, and believe you have what's needed to start a business and succeed. Bad news, you still have an 80% chance of failing! Yes. You heard that right. Research shows as much as 80% of start-up businesses fail in their first year.
But you can be among the 20% of businesses that survive their first year of business operation by validating your start-up idea. And there are uncountable ways to validate your ideas. But just don't ask your mom- she loves everything you do!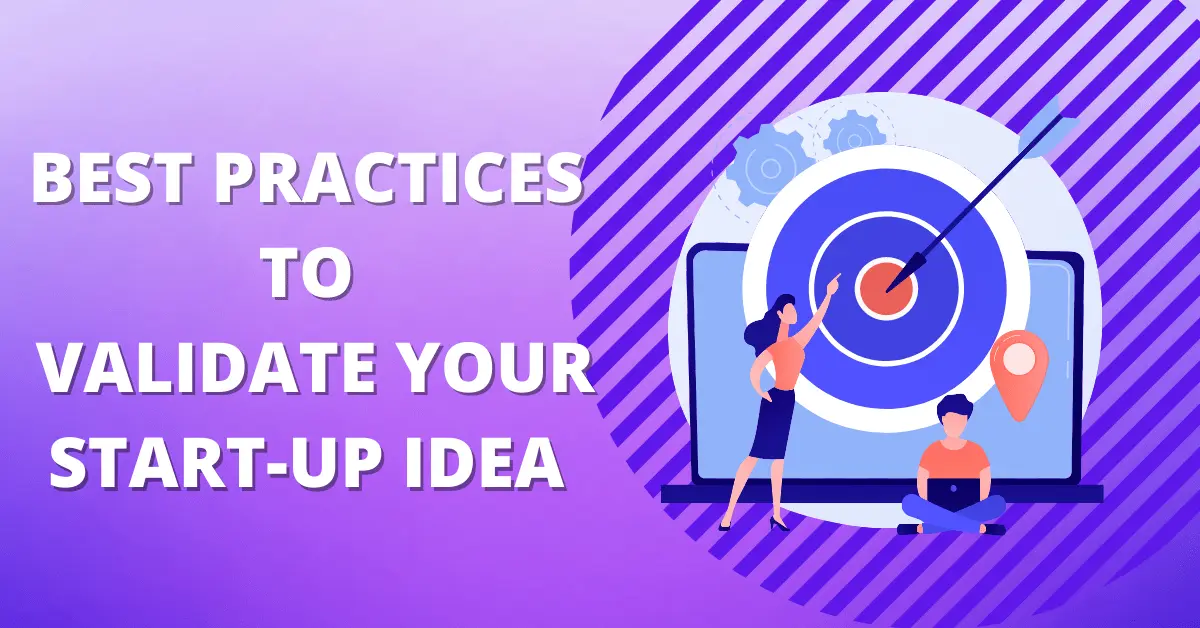 Ideally, you should have some cold hard facts to back up your assumptions and, importantly, prove that you can successfully market your start-up idea. Because even a great idea is terrible if you can't market it effectively.  
This post is going to help you answer that last part. While we can't tell you if an idea is bad, we can help you understand if you will find an audience and how you can find them.
The Test: Validating Your Start-up Idea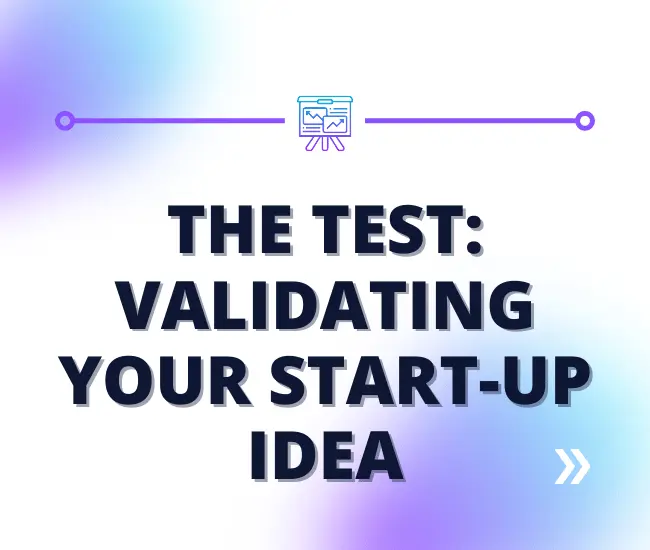 You now have a business idea you feel people will love. An idea that you are ready to spend your whole life's savings, efforts, and time implementing. How do you tell if people will be interested in spending their hard-earned dollars on it? Will customers take time to sample your product? Are you sure you'll get enough customers to sustain your business?
Fortunately, we have a way you can actually tell whether the business idea is worth implementing. How, you might ask? KickoffLabs has a one-month step-by-step guide on validating a start-up idea here!
The Landing Pages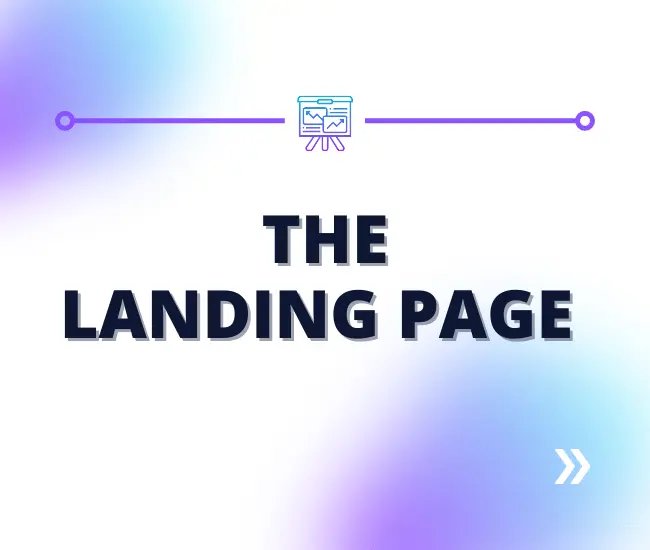 This is a dedicated page on your site, solemnly designed for use as part of your digital marketing strategies. It's where your visitors or audience are redirected upon clicking on the link corresponding to the desired landing page. A simple landing page plays a vital role in gauging the interest in your start-up idea.
For this test you're going to setup two pages.
Sign-up landing page: This is a landing page whose primary purpose is to drive registration. It could be email list collection or account registration. The process can occur on the landing page itself or brief visitors before redirecting them to a page where they register.
Referral landing page: This page encourages people to share the idea with their families and friends after signing up. The second part is something we, at KickoffLabs, make easy and is also critical to the benchmarks below. It's one thing to get people to sign up… it's another to see if your idea is good enough for them to spend social capitol online.
KickoffLabs provides you with some of the best giveaway resources to achieve this here!
Start-up Idea Validation Benchmarks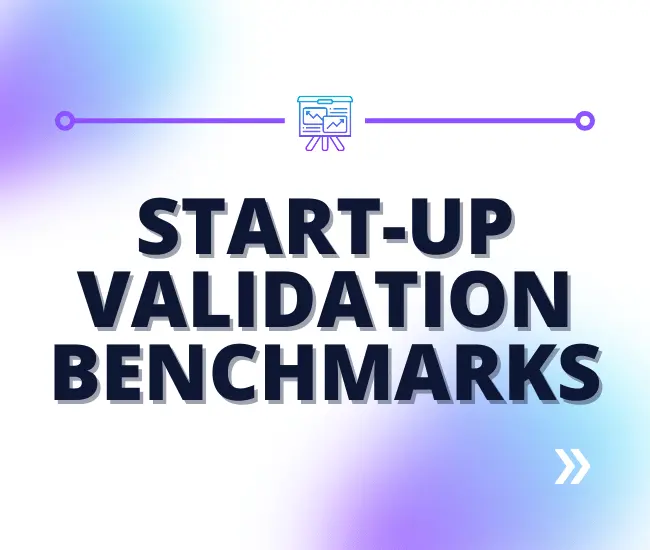 Now that you comprehend what a landing page is and why it's important, you're ready to start looking at some numbers. At KickoffLabs, we've collected millions of leads for start-ups and know what works and what doesn't work. We also know what sort of numbers you should be shooting for. 
Let's look at some of the start-up idea validation benchmarks that work all the time:
1. Ad Click-Through Rate
These are the number of clicks your ad obtains divided by the number of impressions. It's used to gauge how well your ads are performing. For instance, if your ad has five clicks and is shown 100 times, your Ad Click-Through Rate would be 5%. Based on our research, a good Ad Click-Through Rate ranges from 2-5%. sq
2. Conversion Rate
This is the percentage of visitors you get on your landing page and who sign up with a simple email, phone number, or name. It is obtained by dividing the number of conversions by the number of visitors to your site.
For instance, if an e-commerce site receives 1000 visitors in a month and has 200 sales, the conversion rate would be 200 divided by 1000, or 20%.
And although every market is different, a conversion rate of over 20% is expected. Anything below that means that you aren't marketing to the right individuals, OR you aren't selling them on the idea well enough on the page.
Ultimately, this tells you that your conversion rate can be higher if you bring the right people to your product and sell it to them. The average at KickoffLabs is 35% for start-up campaigns.
3. Viral Boost
This is the referral rate in a business. It's the percentage of leads coming into your business because a friend or a customer referred them to you. Viral Boost becomes increasingly important for start-ups, with 53.2% of people more likely to sign up with a business when referred by a friend.
It informs you if potential customers are excited about your business idea. Do people think your idea is cool enough to tell friends about it? Do these friends consider the business idea cool enough to sign up and refer more?
Viral Boost helps you assess whether you'll be able to generate effective word-of-mouth growth around your idea before launching. Since you aren't collecting money at this point, you have to measure whether or not people are willing to spend social capital on your idea. No one is going to tell friends if they really don't like the idea. 
The average Viral Boost for start-up campaigns is 35% but could increase up to 50% if you add incentives. This could include adding KickoffLabs features in your landing pages, thank-you pages, and opt-in form widgets.
If the Viral Boost is below 20%, you should consider asking people that signed up for your email list why they did so or why they didn't feel compelled to refer friends or family members.
This brings me to my bonus. By running a start-up validation campaign, you get to enjoy several benefits, as discussed below: 
Benefits of Start-up Validation Campaigns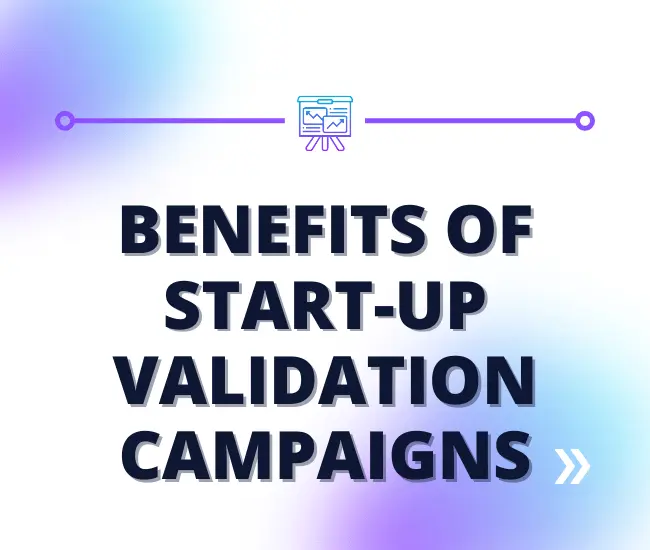 The benefits of a start-up validation campaign are innumerable, ranging from finding customers to identifying potential influencers in the market.
By validating your start-up, you can:
Identify potential influencers you may not have known yet.
Offer these influencers incentives to help with your marketing and ultimate product launch. 
Create valuable products in the market faster.
Create relationships with everyone that signed up via email ahead of launch, so you have a warmer audience to sell to.
Check whether your idea has demand.
Find customers to conduct real interviews with to refine your vision and product. 
Reduce the chances of launching the wrong idea or product.
Cut down costs.
A start-up validation campaign is like a simulation. It determines whether your idea has demand in the market. If you realize people won't actually love your start-up idea, you either change it or scrap the plans off, saving you money and time.
The Bottom Line
Validating your start-up idea is similar to a trial run that provides reasonable certainty that you'll have a large audience once your product launches. Usually, several start-up idea validation benchmarks will help you in evaluating your results. KickoffLabs have collected millions of leads, which has helped determine the strategies that work and those that do not.
This article outlines the start-up idea validation benchmarks that will help determine if the start-up business is worth your money, time, and effort.